Victory Heights Elementary School
Introduction
A part of a series of large projects that came from the New Deal Era, Victory Heights Elementary School was created to upgrade older city school buildings. It was also meant to consolidate the inefficient one to two room schools in rural districts. It was a push for Clark County and Winchester to improve the educational system in their area.
Images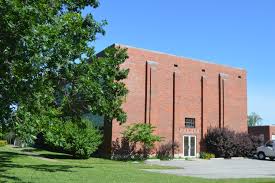 Backstory and Context
When faced with the New Deal Era funding, Clark Country had to figure out what they would do with the money. This required referring to the works in progress that the county had in place to decide the order of what needed to built versus what needed to be renovated. Once it was determined where the money was most needed, they started developing their building plan for new schools, or new additions to schools.

It was in 1935 that Clark County was awarded almost two hundred thousand dollars to achieve their construction goals. The original plan for the building called for a design that consisted of two stories, although this plan was removed due to the anxieties the school board had over it. After the building plans were completed, the local school district had to think about consolidation to ensure that the new school building had enough students to fill it.

The construction of Victory Elementary School stood as a symbol to Clark County's dedication to education. It also demonstrated the benefit of New Deal Era spending had on rural locations, which allowed them to create new jobs and update older buildings. Not only did it provide better facilities for rural areas, but it assisted in the overall improvement of rural lives.
Sources
Fiegel, Jayne H. National Register for Historic Places Registration Form. National Register for Historic Places. . Accessed May 01, 2018. https://npgallery.nps.gov/NRHP/GetAsset/8cfc3187-5472-4dd8-8a5f-332caed7650d?branding=NRHP.


Additional Information