Oliver School
Introduction
The Oliver School was built in 1892 and served African American students during the era of segregation in Kentucky. The brick school was unique in an era when many African American students in the region attended a small wooden frame school. It is also unique as one of the only Kentucky high schools for African American students that retains structural integrity.
Images
Oliver High School graduating class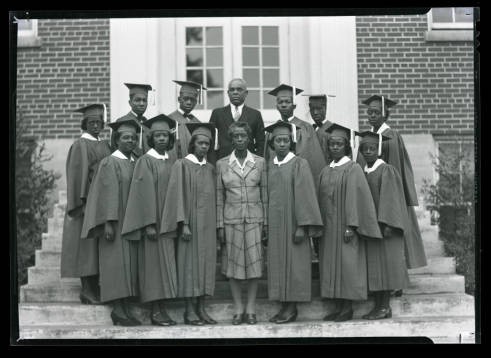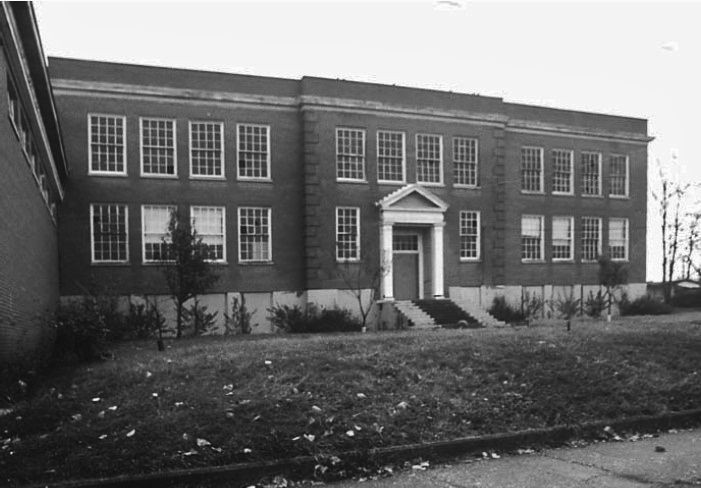 Backstory and Context
Clark County was established the same year Kentucky gained its statehood. The county followed the state laws which mandated exclusion and segregation in public schools, but given the large population of African Americans in the county after the Civil War, this area would soon have some of the substantial schools for Black students and these places of learning became some of the most important institutions in the Black community.

The first school built for African American students in Winchester was complete in 1866. The structure was meager in every sense of the word, and classes were eventually moved to a rented building. While white schools were entirely funded by taxpayer dollars, the Black community was forced to raise funds to offset the cost of educational facilities, often with the help of white philanthropists. Many of the Black schools at the turn of the century, for example, were subsidized but the Rosenwald Fund.

With local support, a new school was erected in Winchester that lasted until the 1930s. In addition, the Board of Education decided in 1880 to appoint a separate board of trustees to look after the education of Black students. Thanks to the existence of several state-funded normal schools and colleges that offered teaching certificates and degrees to African American students, the schools of Winchester were well-staffed despite facing many other challenges

In 1892, land and money was available to build the new school for Black students on Olver Street that would include high school curricula. The original building had only six rooms, but in 1895 a defined course of study was created and Black students who graduated from Winchester had a better chance of attending and graduating from Kentucky State and other Black colleges in the area. Over the next years, there were multiple expansions reflecting the growing number of classes that reflected the more equal but still separate nature of this school. The school remained open until the schools in Winchester were integrated in 1955.
Sources
Collins, Sheila. National Register of Historic Places Registration Form. National Register of Historic Places. . Accessed May 02, 2018. https://npgallery.nps.gov/NRHP/GetAsset/87788a46-4360-45ff-b2a8-4997e5306e2c?branding=NRHP.


Additional Information