Wellston Ballfields and the Twin Furnaces
Introduction
The Wellston Ball Fields were revitalized in 2015, and the old equipment was replaced after the city of Wellston accepted a $450,000 state-funded grant for improvements to the city. The location of the ball fields was once the site of a major iron furnace. When the furnace was originally built, it was named Wellston Twin Furnaces for its two large stacks. Later, the furnace was renamed Wellston Steel and Iron Company after a change in ownership. Like many of the area's furnace operations, the Wellston Steel and Iron Company did not survive long after World War I. After closing in 1923, the facility was torn down in 1929.
Images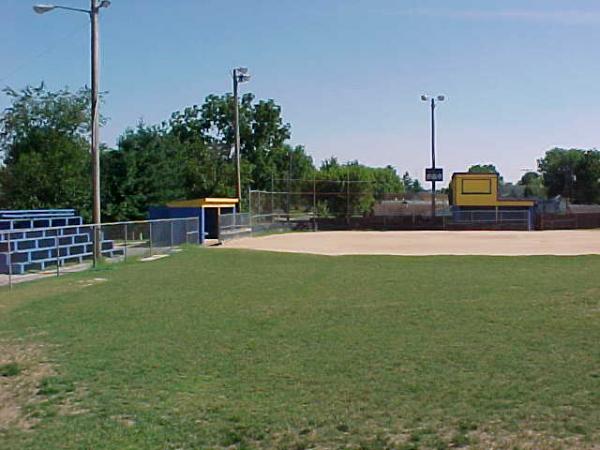 An illustration of the furnace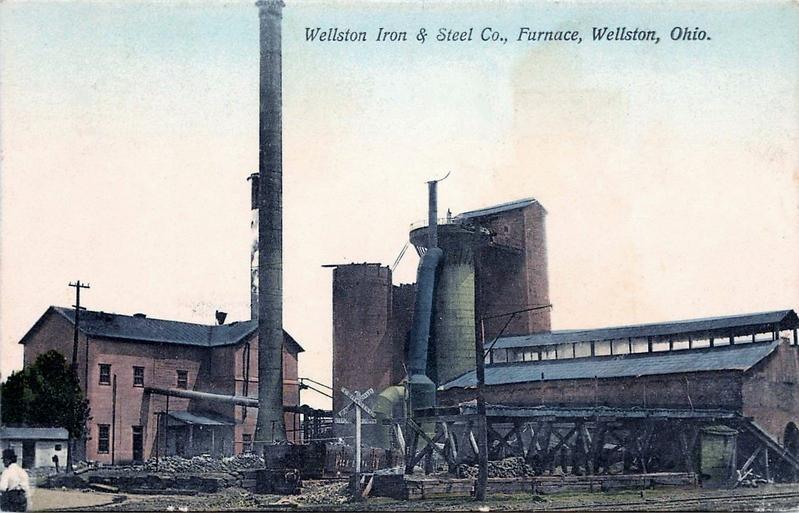 Another illustration of the furnace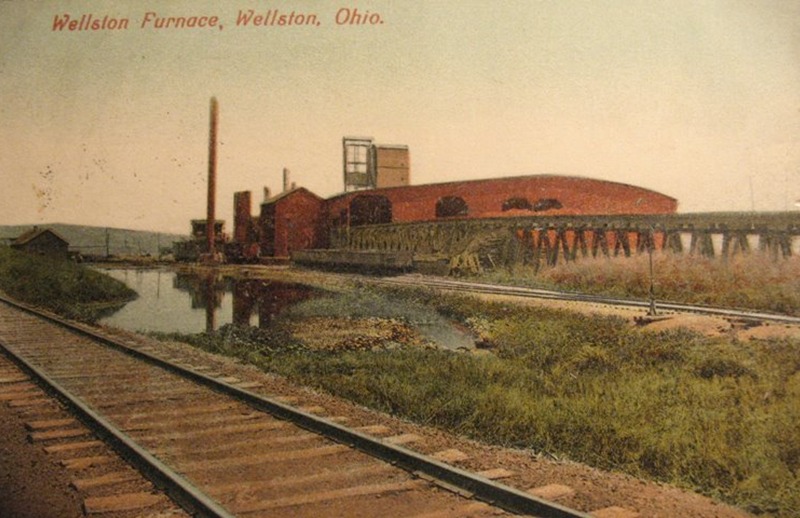 Backstory and Context
In 1874, a contract was agreed upon between the city of Wellston and the Wellston Coal and Iron Company for the construction of the city's first iron furnace, the Wellston Twin Furnaces. The city of Wellston's founder, Harvey Wells, along with a group of investors from Washington Court House, Ohio, organized the furnaces and began construction on the facility in 1875. However, due to financial difficulty, the furnaces did not operate for three years after they were completed (1876-1879). In 1879, the furnaces were bought by H.S. Bundy who opened the facility. Bundy continued to own and operate the furnaces until 1884 when a group of investors founded the Wellston Coal Company and purchased the furnaces. The new firm did not operate the Twin Furnaces but instead leased the facility to King, Gilbert, and Warner of Columbus, Ohio. In July 1894, a new firm organized by C. Cluts, H.S. Willard, and L.C. Vogelsang bought the Wellston Twin Furnaces and created the Wellston Iron and Steel Company. In 1905, Willard bought out Cluts's shares in the company and the firm was renamed Wellston Steel and Iron Company. The furnace closed nearly 20 years later in 1923 and was razed in 1929. The 20th century saw a steep decline in the iron industry in Jackson County. The only furnaces that survived into the second half of the 20th century were Globe Iron and Jackson Iron and Steel Company, both located in nearby Jackson.
Sources
Buffington, Phillip. Ribbon Cut at Wellston's 327 Ball Fields. The Telegram. . . http://www.thetelegramnews.com/main.asp?SectionID=3&SubSectionID=142&ArticleID=25213.

About Wellston. Wellston. . . https://cityofwellston.org/about-wellston/.

Iron Industry in Wellston. wellstoninfo. . . http://www.wellstoninfo.net/wellston-iron-industry.html.


Additional Information