Walt Disney Hometown Museum
Introduction
This museum opened in 2001 and is located in Marceline's restored Santa Fe railroad depot. The museum offers exhibits related to the early life of Walt Disney and his family after they moved from Chicago to a farm in Marceline, Missouri. Walt was four at the time of the move, and he spent his boyhood years at the farm before moving to Kansas City. Disney drew his first cartoons and even offered his first public entertainment in Marceline- a circus where the young boy determined to return the money of his young friends because the show did not live up to expectations. The museum includes artifacts and hundreds of letters related to Disney's boyhood thanks to his sister, Ruth Flora Disney Beecher, who donated the items. The museum also includes parts and a car from Disney's Autopia attraction which was closed in the late 1960s. The museum includes exhibits related to the history of Marceline and the Santa Fe Railroad among exhibits related to the life of Disney and the farm where the future cartoonist was inspired to create cartoons based on the lives of the animals he cared for.
Images
The farm where Walt Disney was raised is a private residence.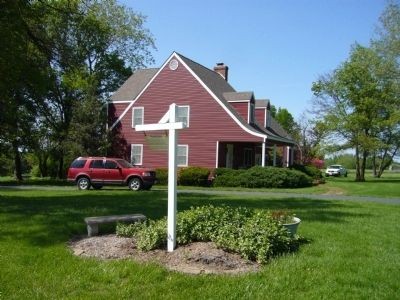 This former railroad depot is now home to a museum that preserves the history of Walt Disney's early life in addition to exhibits related to the history of Marceline.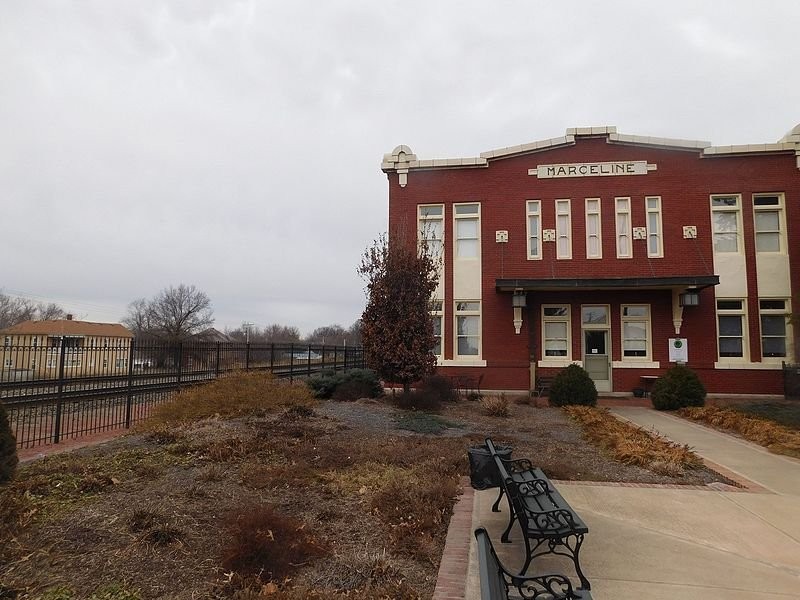 Backstory and Context
Walt Disney moved to Marceline at the young age of four with his family who arrived from Chicago by train in 1906. The family was taken from the depot to the farm by wagon by a man named Mr. Coffman. His father, Elias Disney, bought the home from a Civil War veteran. As an adult, Disney recalled that this farm and the barn allowed him to observe and imagine the lives of animals that later inspired so much of his early work. The farm included a cottonwood that Disney referred to as his "Dreaming Tree." While that tree was destroyed in a windstorm, visitors to the museum can learn about efforts to preserve the tree by planting a sapling from its seeds.

The original home of Walt Disney is recognized as a historical site but is a private residence. The farm is occasionally open for special events and visitors to the museum can learn about opportunities to see the restored Disney barn.

Sources
Kirchner, Bill. Disney Home Historical Marker. The Historical Marker Database. June 16, 2016. Accessed May 04, 2018. https://www.hmdb.org/Marker.asp?Marker=55367.


Additional Information