Walt Disney's Farm, Barn, and Dreaming Tree
Introduction
This barn was recreated in 2001 by volunteers and is part of the farm where Walt Disney grew up. Many of Disney's first drawings and cartoons featured animals that Walt cared for as a young boy growing up on a Missouri farm. Disney's first movie "So Dear To My Heart." Walt spent many days in this barn and underneath the shade of a large cottonwood tree that later became known as "the Dreaming Tree" owing to the way Walt drew inspiration for his cartoons and characters from watching animals while under this tree. While the original tree succumbed to a windstorm in 2005 after many years of disease, Walt Disney's grandsons harvested seeds from The Dreaming Tree and planted a sapping from the original tree the year before. This barn and the "son of the Dreaming Tree" are two of several area historical sites related to Walt Disney and his childhood. Tours of the farm are available from the Disney museum in Marceline.
Images
Walt Disney's film "So Dear to My Heart" was based on his childhood on this farm.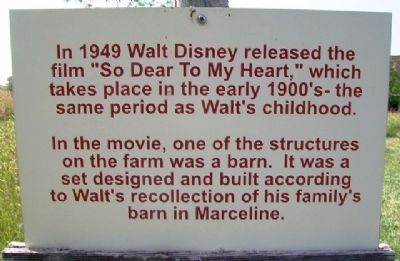 Tours of the farm are available from the Disney museum in Marceline.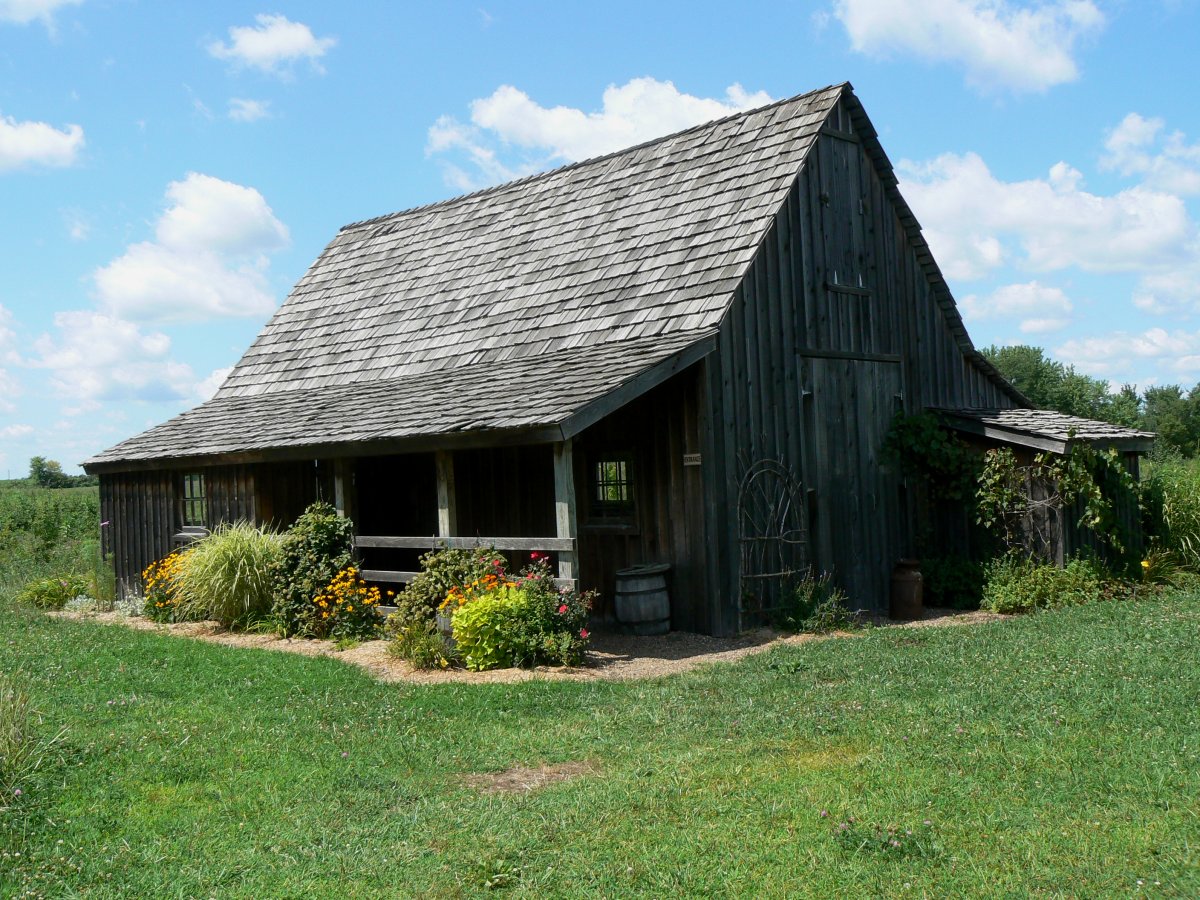 The movie poster for the 1949 release of "So Dear to My Heart," a film set in Indiana but inspired by Disney's youth and time spent in this barn.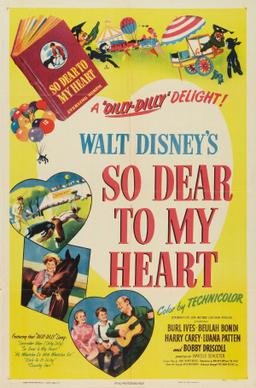 Backstory and Context
This barn and farm served as the inspiration for many of Disney's early drawings and animal characters. This barn was later used in filming the 1949 film "So Dear To My Heart." Although the film takes place in Indiana, it was this farm that inspired many of the stories and perspectives that are featured in the movie. The film takes place in 1903 and the plot centers around a young boy who adopts a Black lamb that was rejected by its mother. The boy is determined not only to raise the lamb, but see it win first prize at the county fair. "So Dear To My Heart" was the second film by Walt Disney that combined live action and animation.

The barn is one of the many historical sites regarding Walt Disney and can be found at the Walt Disney Dream Tree and Barn with other areas where Walt grew up and found inspiration to make the famous characters that is beloved to the world.
Sources
Fischer, Jr., William. The "So Dear To My Heart" Barn. June 16, 2016. Accessed May 04, 2018. https://www.hmdb.org/marker.asp?marker=67136.