Lake Katherine
Introduction
Lake Katherine is a nature preserve featuring a man-made lake and three nature trails. It was established to help preserve Ohio's natural settings and wildlife and their development and growth with minimal interference from human beings. The area consists of three deep ravines in which large outcrops of magnolias, eastern hemlocks, sweet gum, birch, and beech trees can be found. The land for the preserve was donated by Edwin A. Jones and James McKittrick and named after Jones's wife Katharine in 1975.
Images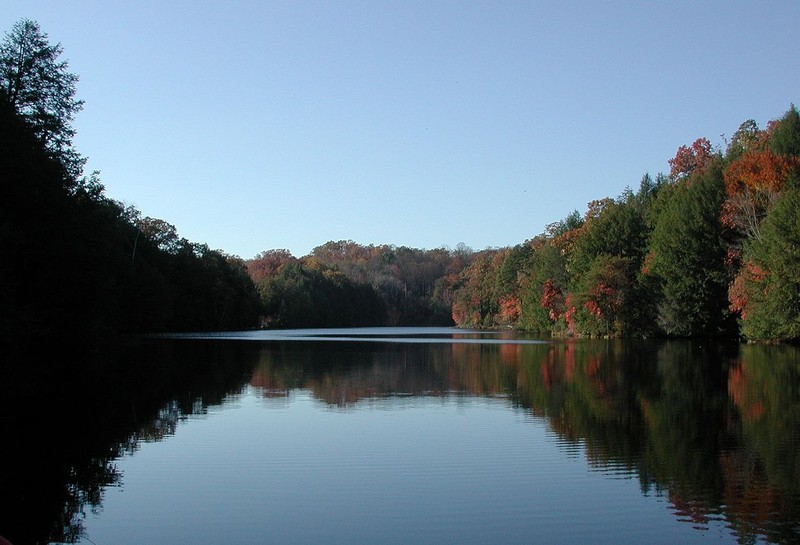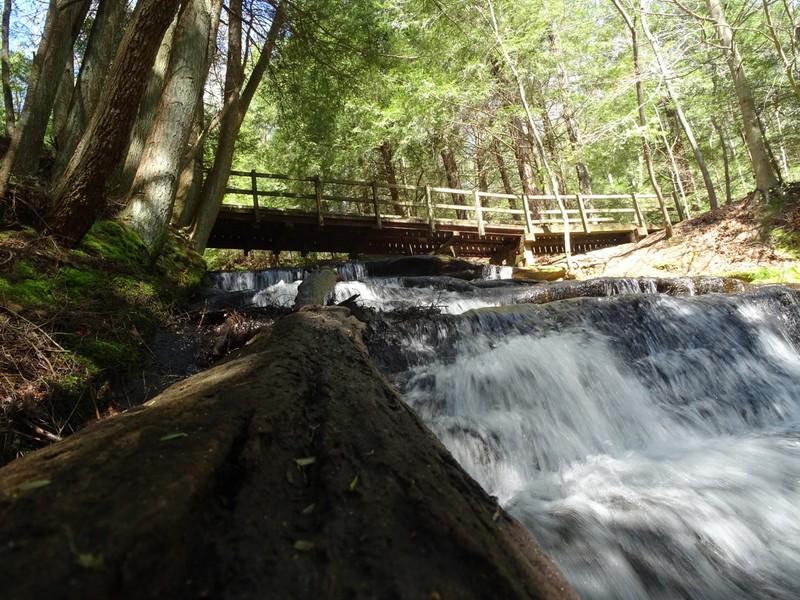 Backstory and Context
Before Lake Katharine was made into a nature preserve, it was a boys' summer camp that sat next to the man-made lake called Camp Arrowhead. Camp Arrowhead was developed and financed by Edwin A. Jones and opened in 1949. The lake was built on land that was owned by Jones and his business partner James McKitterck and named after Katharine Jones, Edwin's wife. The preserve was later named for the lake. Camp Arrowhead operated from 1949 to 1965 the Lake Katharine Nature Preserve was established in 1975, 11 years later.

Edwin A. Jones was the son of John E. Jones who was most responsible for Jackson becoming the world's leading producer of silvery pig iron. At the time when Edwin A. Jones financed Camp Arrowhead, he was president of Globe Iron. Globe was established by Edwin's great-grandfather Thomas T. Jones who immigrated from Wales in 1834. Lake Katharine was only one of Edwin A. Jones's developmental efforts in Jackson. Jones, known locally as "Eddie," also donated land that was once owned by Globe Iron to the city of Jackson after the foundry was destroyed by an explosion. The land that Edwin Jones donated became Eddie Johns Ball Field, a public baseball diamond, and Eddie Jones Park, a public recreational park.
Sources
Lake Katharine State Nature Preserve. ODNR Division of Natural Areas & Preserves. . . http://naturepreserves.ohiodnr.gov/lakekatharine.

Permanent Collections. Lillian E. Jones Museum. . . http://www.jonesmuseum.com/permanent-collection.
Our Town: Jackson. United States of America. WOUB Public Media, 2017. DVD. https://woub.org/2017/03/27/woubs-our-town-series-selects-location-of-next-episode/