Alaska, WV
Introduction
The town of Alaska was established in 1888 under the direction of the Alaska Coal & Coke Company with J.E. Robins acting as principal operator. Robins was a Pennsylvania physician that practiced medicine in the anthracite fields of his native state. He became involved in the Fayette coal fields following his move to Charleston, WV in 1886. Alaska was a relatively small coal town and had only 168 residents at its peak. It was also short-lived; by 1914 it ceased to be used. These days the only remnants of settlement are the ruins of coke ovens and stone walls, and a single foundation of a home.
Images
A coal tipple for the Alaska mines.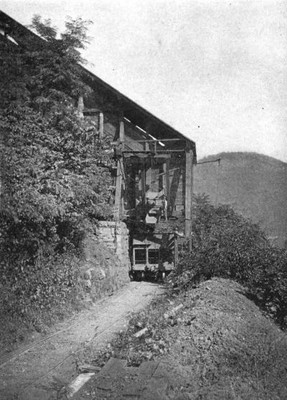 Alaska Coal and Coke Company miners posing with a bed of mined material.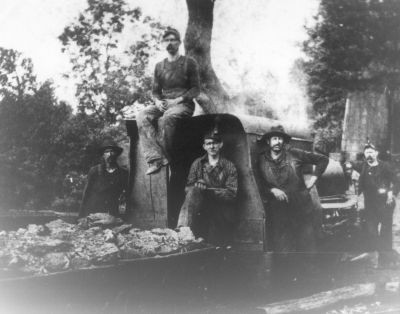 Ruins of stone foundation built into hillside.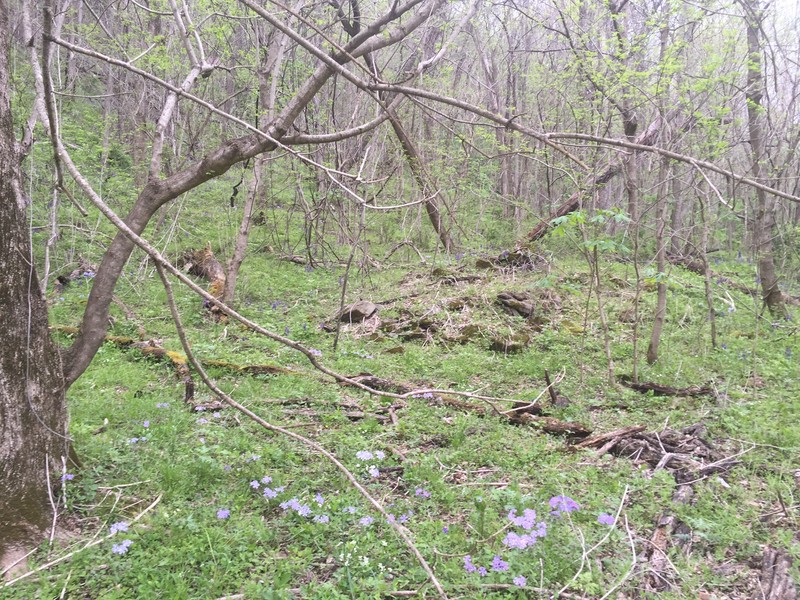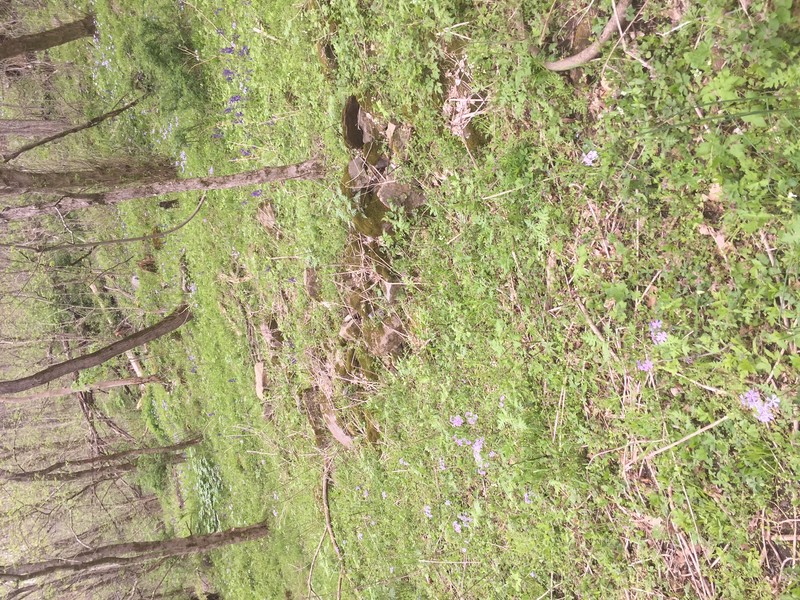 Fragment of pottery among coal, found near ruins of foundation.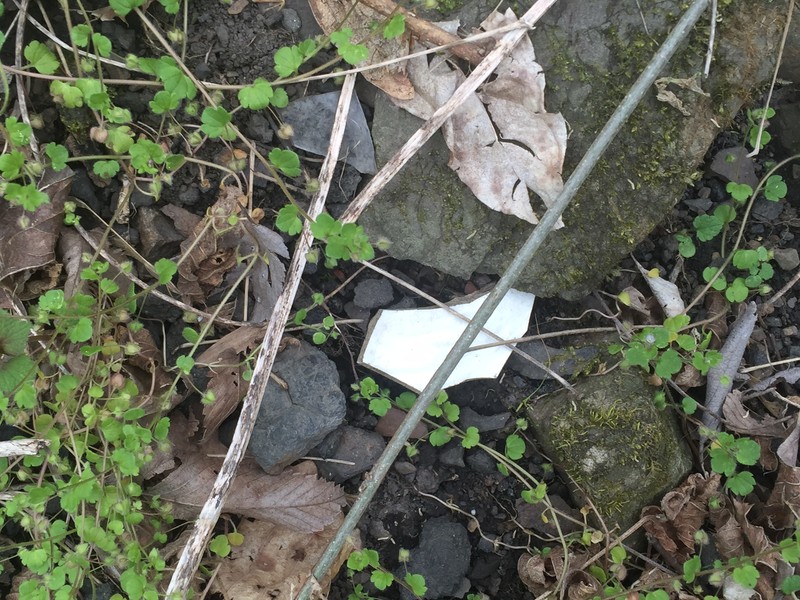 Backstory and Context
Located four and a half miles upriver from Thurmond, Alaska was a small coal operation that was in existence for less than thirty years. It was one of the shorter-lived coal towns along the New River Gorge ceasing operation in 1914. The town was so small that it never registered for a post office. The population in 1900 was recorded as 168 people. It dropped to 76 in 1910. The USGS 1913 topographical map depicts a handful of structures near the Chesapeake & Ohio Railroad mainline. Among these were twenty coke ovens. 
Alaska lacked anything approaching flat land, unlike some of the other towns along the New River from Thurmond to Thayer. The other towns were often constructed in a linear form along the main line or a siding of the C&O Railroad. This was not the case in Alaska and the structures depicted on the 1913 map are not located along the tracks. They were built in any locations that could be made usable, often carving out a small section on the hillside. One side of the structure would be placed against the hill while the other side of the building was supported by a stone pier. Today, if one looks closely, the foundation of one of these structures is still evident. It is located between McKendree Road (County Route 25) and the gorge wall.
The original drift mine at Alaska opened in 1888 and was involved in mining coal from the Fire Creek seam directly above the community. A second opening began operation after 1900. The USGS 1913 map shows only one opening for the mine. It is connected to the main line by a tramline or monitor line. This line runs vertically up the gorge wall to the same elevation as the mine opening. At this point it makes a 90-degree northern turn and parallels the river to a mine opening. Shown along this track are two structures, most likely supporting buildings such as a Blacksmith or carpenter shop. The opening shown on this map is most likely the second one as it appears to be more than a mile away from the community.
Alaska was located four and a half miles upriver from Thurmond on McKendree Road (County Route 25), an improved dirt and gravel road. This road connects Thurmond to Prince fourteen miles upriver. In reality, this road becomes almost impassable just past Thayer, approximately three miles upriver. Even daily travel along this stretch of McKendree Road would require a four-wheel drive vehicle. Travel along McKendree Road should be done only under the best of weather conditions.
Sources
Bragg, Melody. Thurmond and Ghost Towns of the New River Gorge. Glen Jean, WV. Gem Publications, 1995. 
EDAW, Inc. Riveranna Archaeological Services, LLC.. Jordan, Norman. Traditional Associations of African Americans with New River Gorge National River. 2009. Prepared for National Park Service; New River Gorge National River
 Peters, J. T. Carden, H. B. History of Fayette County West Virginia. Charleston, WV. Jarrett Printing Company, 1926. Reprinted 1972 by McClain Printing Co. Parsons WV
Sullivan, Charles K. "Coal Men and Coal Towns: Development of the Smokeless Coalfields of Southern West Virginia, 1873-1923." PhD diss., University of Pittsburgh, 1979.
Workman, Michael E. Maddex, Lee R. Bonenberger, Dan J. New River Gorge National River: Historic Resource Study NERI-02-038 HRS. WV. Institute for the History of Technology & Industrial Archaeology, 2005. Report submitted to New River Gorge National River US Dept. of Interior, National Park Service Cooperative Agreement No. H0001010032.
Image Sources
Coal Camp USA. Accessed May 11th 2021. http://www.coalcampusa.com/sowv/river/misc/misc.htm.

Coal Camp USA. Accessed May 11th 2021. http://www.coalcampusa.com/sowv/river/misc/misc.htm.