First Christian Church of Ashland
Introduction
One of the last remnants of the fashionable neighborhoods of the commercial district of Ashland, the First Christian Church is one of the first churches of Ashland. With its neo-Gothic design, it was the home of the Ashland Disciples of Christ until 1913 when it outgrew the structure. It was designed by Laura White, a Michigan University graduate, and was one of the few buildings designed by a female architect in Ashland. It was a symbol of the economic and religious boom that Ashland experienced in the late 1800s.
Images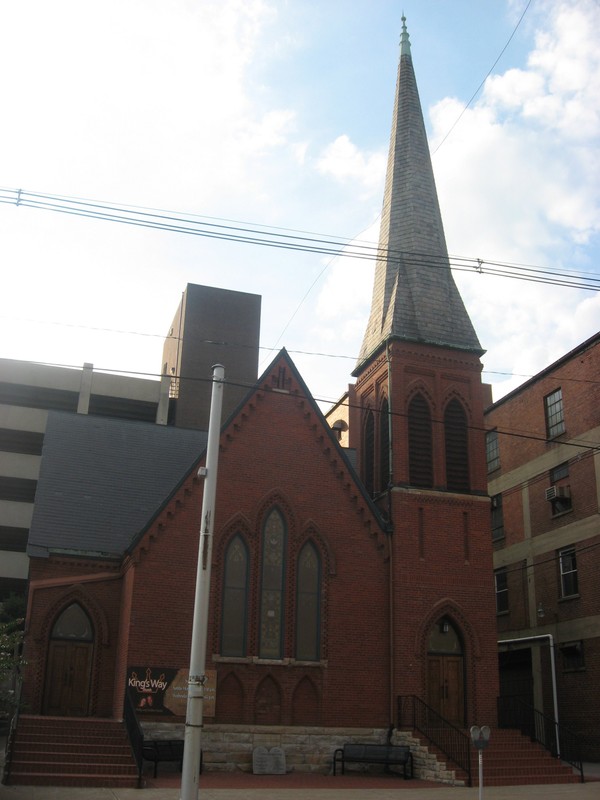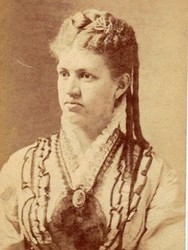 Backstory and Context
During the late 1800s, Ashland experienced an economic boom that facilitated the building of the First Christian Church of the Disciples of Christ. The Paoge Settlement, named for the founding family of Ashland, saw its growth from the pig-iron and coal shipping industries. With the expansion of railroads into the settlement, the economic center of downtown Ashland boomed. Where the economy was booming, religion was taking a downturn in the public life of Ashland.

With the Great Revival in Kentucky, people started to incorporate religion back into their day-to-day lives. There was a significant increase in the different congregations in Ashland, which included an increase in the number of churches. The First Christian Church of the Disciples of Christ, a denomination that was indigenous to Kentucky, organized after several tent meetings. Upon their creation, they used rented spaces to hold their services until the treasurer helped start the process for a more permanent structure.

Elizabeth Hager (nee White) was the treasurer of the church and suggested her sister Laura White be the architect for the new building. White was considered unusual for her day. She held a degree from the University of Michigan and tried her hand at architecture, painting, and surveying. She was remarkable because she also studied architecture at the Massesschusitts Insitute of Technology and the Sorbonne in France. She designed the church to reflect a Gothic revival that helped it stand out in the flourishing economic district. Although she was not paid, the pastor and the congregation celebrated her work.

As the church grew, it needed a new facility, causing the church leadership to sell the building to Christian Scientists in 1913. It maintained its operation as a church until their numbers failed to maintain the structure. It was later purchased again and remains in use for smaller businesses and outreach programs.
Sources
The Kentucky Encyclopedia. Lexington, Kentucky. University Press of Kentucky, 2015. Kidd, Daniel. National Register of Historic Places Registration Form. National Register of Historical Places. . Accessed April 25, 2018. https://npgallery.nps.gov/NRHP/GetAsset/42364275-2bd3-435f-95e4-744b2a10e2e6?branding=NRHP.





Additional Information