Basse's Choice
Introduction
In Nov. 1621, Capt. Nathaniel Basse received a grant of 300 acres of land, now known as Basse's Choice, located nearby. It was one of the first English settlements in Isle of Wight County, though humans had lived there more than 5000 years. On Mar. 1622, during the Powhatan-English War of 1622–1632, attacks coordinated by Chief Opechancanough struck various English settlements including Basse's Choice. Basse was in England when this event occurred. He resettled the region by 1624, when twenty people lived there.
Images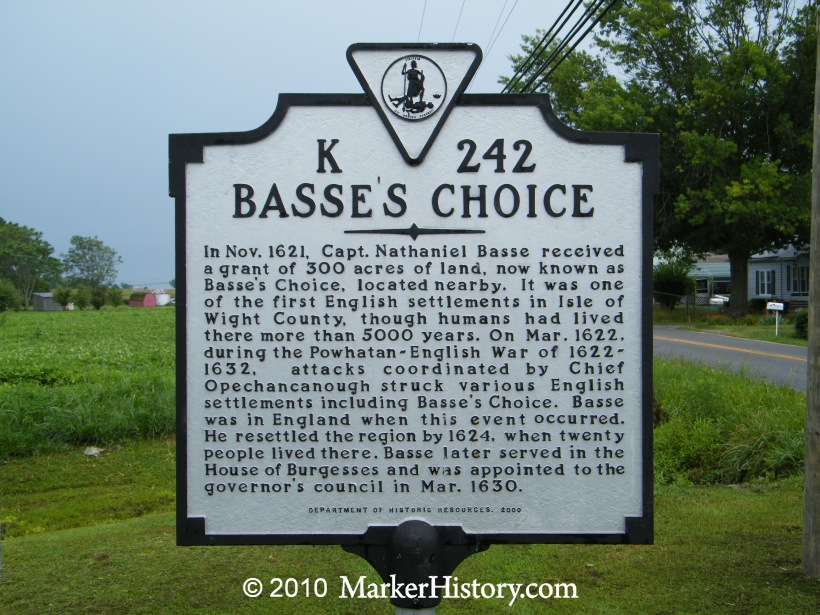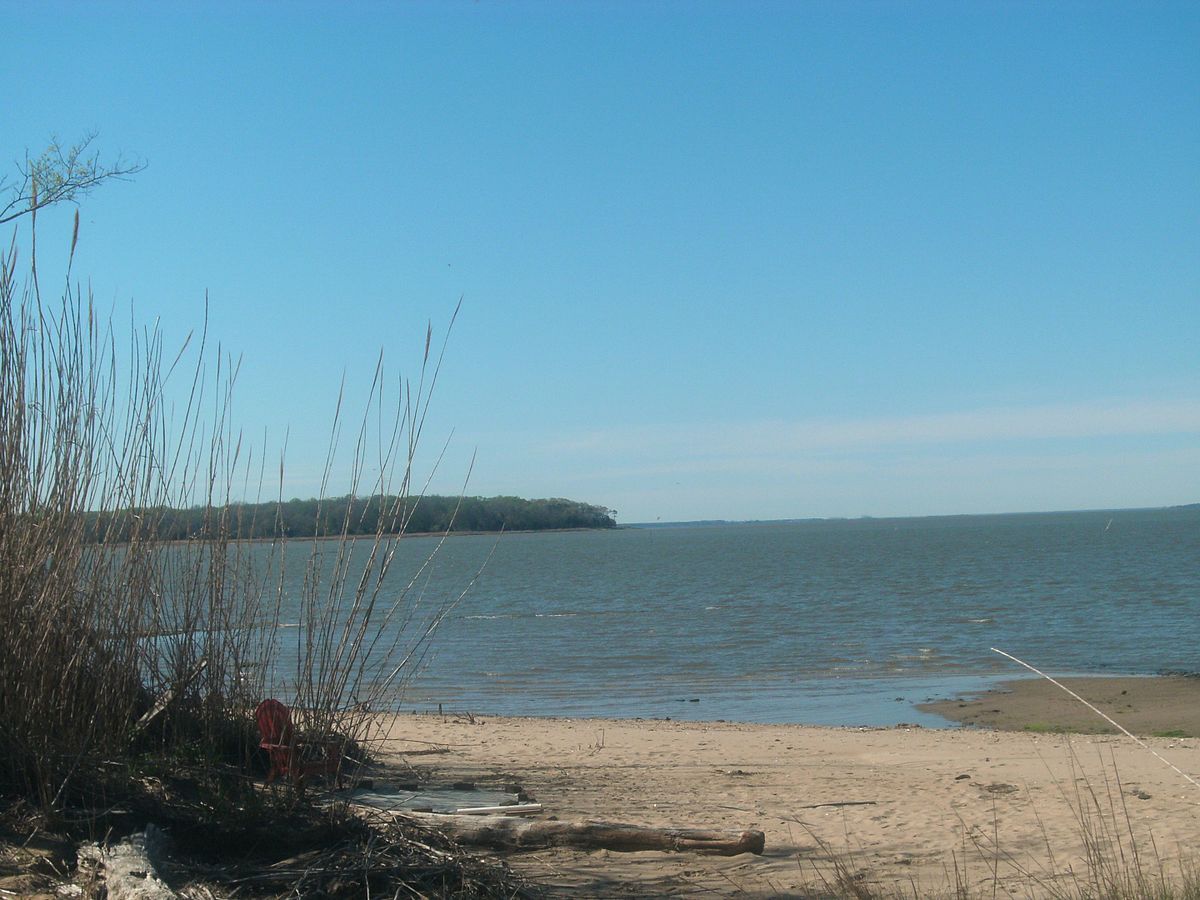 Backstory and Context
Basses Choice is a large area (more than 400 acres) of coastal land in Isle of Wight County, Virginia. It is located between the Pagan River and the James River, north of the town of Smithfield. The point of land at the confluence of the two rivers has been known as Day's Point since Virginia was settled by English colonists in the 17th century. Originally granted to Captain John Day, the land and surrounding area was known as Warrosquyoake Shire, one of the eight "shires" established after Jamestown in 1634, before it was renamed Isle of Wight County. In 1621 Nathaniel Basse, a member of the prominent Basse family, was granted the land that bordered Pagan Bay, calling it "Basses Choice". Basse successfully settled colonists on this land in 1622, and established a thriving colony/tobacco plantation. His house was burned in the Great Massacre of 1622, when a significant number of settlers in Warrosquyoake were killed by Native Americans. The Powhatan natives killed all English settlers they found, including men, women, and children of varying ages. Chief Opechancanough, younger brother of the famous Chief Powhatan, led the coordinated series of surprise attacks, killing a total of 347 people, a quarter of the English population of the Virginia colony. Basse's settlement was rebuilt, and was reported as encompassing 300 acres in 1625. The land was listed on the National Register of Historic Places in 1983.
Sources
Gentry, Daphne and the Dictionary of Virginia Biography. "Nathaniel Basse (bap. 1589–1654)." Encyclopedia Virginia. Virginia Foundation for the Humanities, 9 Oct. 2015. Web. 24 Apr. 2018.
McCartney, Martha W. Virginia Immigrants and Adventurers, 1607 - 1635: a Biographical Dictionary. Genealogical Pub. Co, 2007.
Tyler, Lyon G. The Cradle of the Republic: Jamestown and James River. Whittet and Shepperson, 1990.
Bailyn, Bernard. The Barbarous Years: The Peopling of British North America: The Conflict of Civilizations, 1600–1675. Alfred A. Knopf, 2012.