Saylor House
Introduction
Saylor House, previously known as Lyman Hall, was built in the 1850s and first served as men's housing as a part of the Montevallo Male and Female Institute. In 1952, the University of Montevallo bought this building and remodeled it as apartments for faculty of the institution. The faculty has since been evicted, and the building sits empty waiting for potential refurbishment and repurpose.
Images
A portrait of Edythe Saylor, namesake of Saylor House.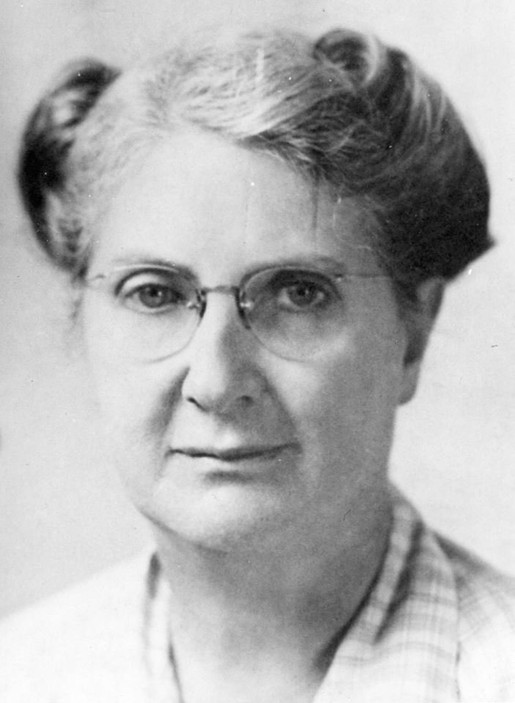 A page from The Montevallo Times, circa March 1947.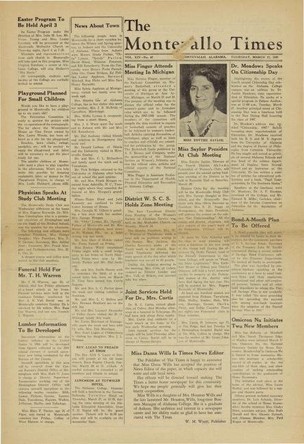 Saylor House, April 2018.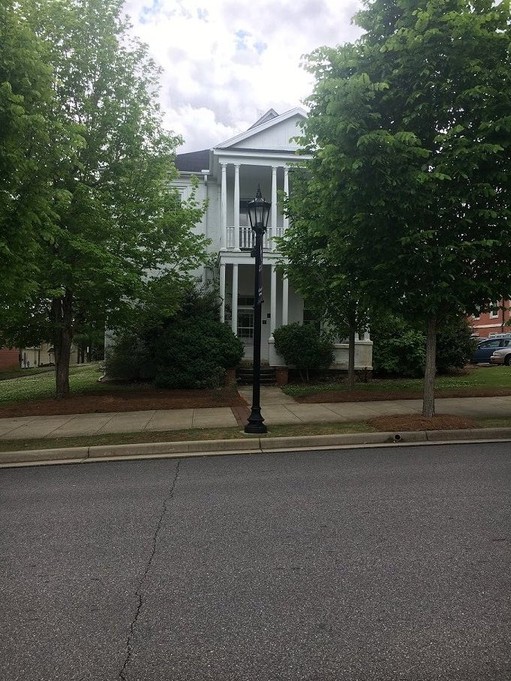 Backstory and Context
Originally known as the home of Judge E.S. Lyman, Saylor House served as housing for male students and held home economics classes for men as a part of the Montevallo Male and Female Institute. The school opened on February 6, 1858, and got off to a good start, but the Civil War and its bleak conditions made it impossible for the school to continue. The building was bought by the University of Montevallo in 1952 and renamed for Edythe Saylor.

Ms. Saylor worked at the Alabama College for Women in the 1940s as a physical education instructor and taught courses such as archery and folk dancing. She was also a advisor for the YWCA as well as the Athletic Association. She took a leave of absence during World War II, at which point she served as a nurse in Europe. Letters between Edythe and her supposed Russian pen-pal Svetlana Donskaia have been found, in which the two women discuss the importance of peace. These letters date between 1947 and 1950.

Today, there are two scholarships named after Ms. Edythe, both of which are available to women studying kinesiology. As of 2014, Saylor House still served as faculty housing, but currently (2018) the house patiently awaits its fate, hopefully to be refurbished and repurposed.

Sources
Hultquist, Clark, and Heatherly, Carey. Images of America: Montevallo. Arcadia Publishing, 2011.
Meroney, Eloise. Montevallo: The First One Hundred Years. Times Printing Company, 1997.
Tipton, Mary Frances. Years Rich & Fruitful. University of Montevallo, 1996.