Davie County Courthouse and Mocksville Historic District
Introduction
Constructed in 1909, Davie County Courthouse is one of the buildings that compose the Mocksville Historic District. The building features the Neo-Classical Revival style of courthouse architecture that was prevalent throughout the region at the time of construction. The building was damaged by a fire seven years after its completion but quickly repaired. The building was renovated and modernized in 1971 and remains a become a symbol of the county and Mocksville with its imposing facade that features a Corinthian portico at the front and rear of the building.
Images
The courthouse is part of the Mocksville Historic District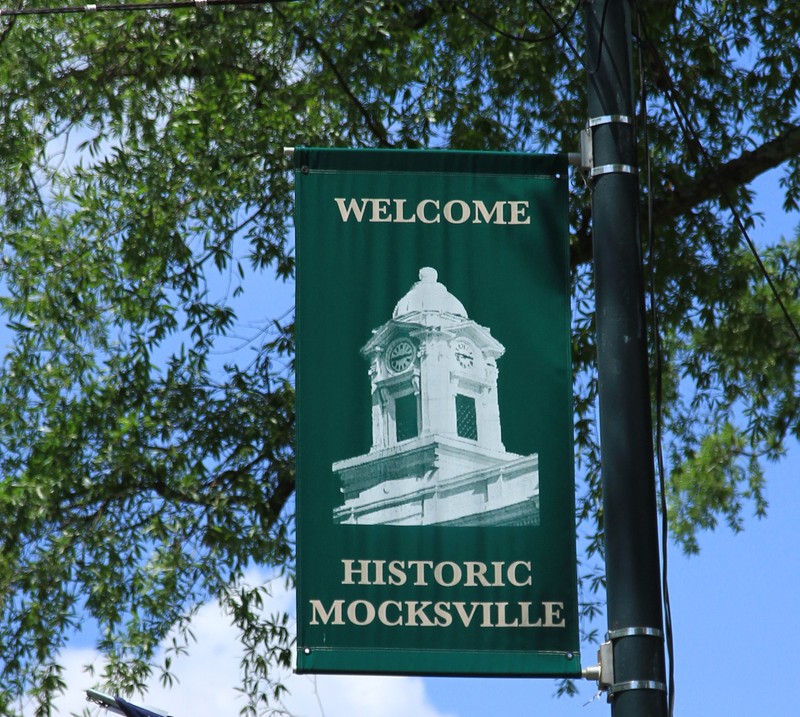 Davie County Courthouse was constructed in 1909 and is located in the heart of Mocksville, North Carolina.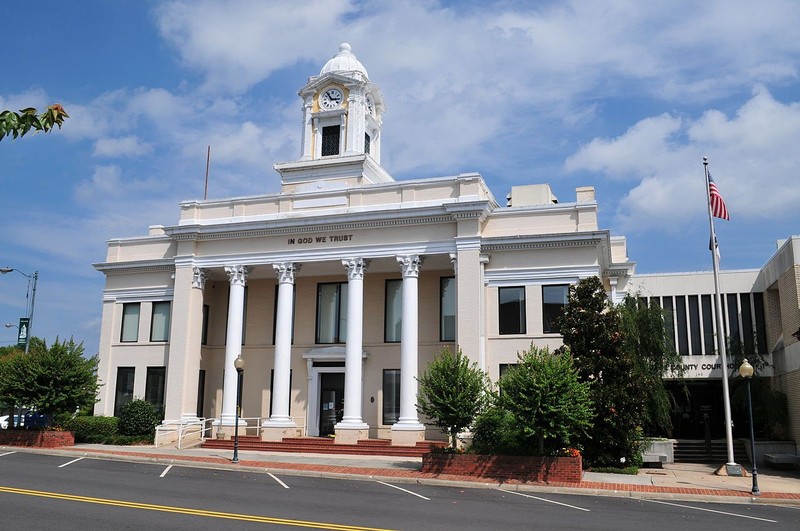 Backstory and Context
Davie County was organized in 1836 and held its first proceedings in the local Methodist Church while citizens constructed the first courthouse. That structure served the county until the current building was completed in 1909 by a Louisville design and construction firm. The former courthouse was then converted into a library and community center until 1922. In 1916, a fire severely damaged the new courthouse but repairs were accompanied by renovations to not only restore but also improve the building in the wake of the fire. The building was modernized and renovated in 1971.

In 1991, Downtown Mocksville was accepted into the Main Street Program, which is part of the National Register for Historic Places and is designed to offer grassroots assistance to historic downtowns in their revitalization efforts. Downtown Mocksville is working to share the history of the community through the Mocksville Historic District which includes this and twenty other historic buildings such as the former Princess Theatre and the C.C. Sanford Sons Store.
Sources
"History of Davie." Davie County Chamber of Commerce Business, Visitor, and Community Guide. Davie County Chamber of Commerce Business, Visitor, and Community Guide. .

Courthouses in North Carolina, National Register Nomination. NC State Historic Preservation Office. . Accessed April 29, 2018.


Additional Information