Battle of Corydon Park
Introduction
This interpretive historic park includes a variety of markers and monuments and is operated by the Harrison County Park and Recreation Department. The park interprets the only Civil War battle to occur in Indiana and includes a cabin and several cannon as well as interpretive markers and short guided tours with advance notice. The park preserves the small battle that occurred here on July 9, 1863, when Confederate General John Hunt Morgan and 2,000 men launched a raid close to Corydon. The result of the battle was a Confederate victory and several prisoners were taken.
Images
The Battle of Corydon was the only Civil War battle that took place in Indiana.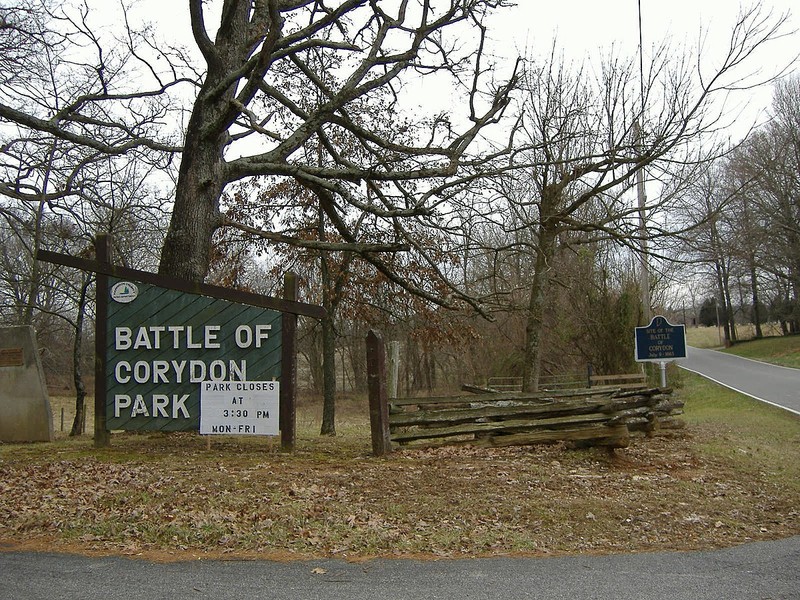 The one hour battle ended with a Confederate victory and several home guard members taken as prisoners.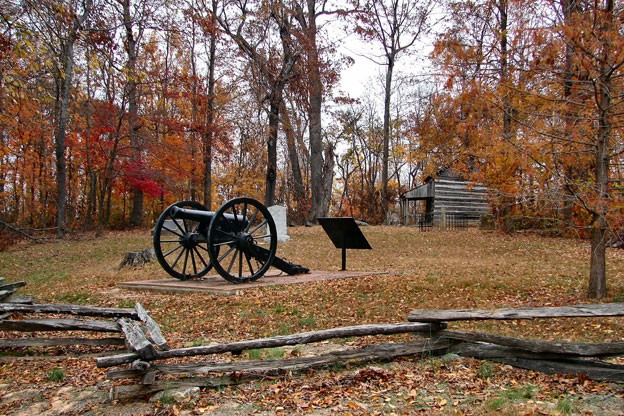 Today a park commemorates the battle and informs visitors with markers and historic sturctures that resemble the time.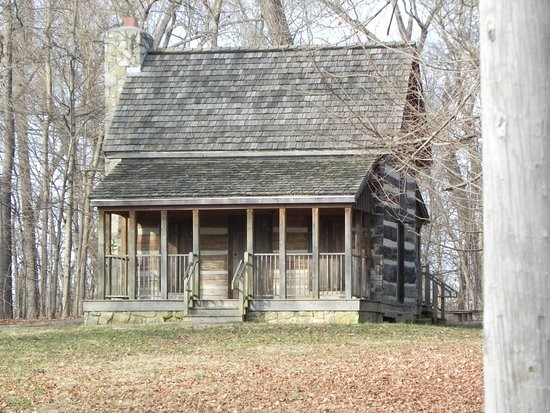 Backstory and Context
Confederate General John Hunt Morgan and a group of guerrillas launched a raid starting near Sparta in Tennessee on June 11, 1863. The raid was meant to distract the Union Army of Ohio from Confederate troops in Tennessee. Morgan was instructed to keep his raid in Kentucky and to avoid crossing the Ohio River. For an unbeknownst reason, Morgan ignored General Braxton Bragg's instructions and led his men in a 46-day, 1,000-mile raid. Morgan would eventually be captured close to New Lisbon, Ohio on July 26, 1863.
Early July 9th, Morgan and his men started the trek to Corydon, the county seat. Colonel Lewis Jordan, leader of the Indiana Legion, sent requests for assistance to the Legion in New Albany. Only having 450 men to face Morgan's 2,000, Jordan hoped help from New Albany would come in time to defeat or push Morgan's men back. Around 11:30 in the morning Morgan's men reached the routes that would take them to Corydon. What occurred was a brief, but heated battle. Reinforcements from New Albany never came and several men of the Home Guards had never fought before; it was only a matter of time that a Confederate victory would occur. The battle lasted for one hour and despite its grim condition, the Indiana Legion managed to kill around 8 Confederates and injure 40 others. Morgan's men surrounded the Home Guard and instructed his troops to fire two cannon balls on the area. The Home Guard fled; 4 were killed, many more were injured, and 355 were taken as hostages while the others got away. Morgan's losses included 11 men dead and 40 injured.
Once the battle was over, Morgan and his men took their hostages into Corydon where they discharged them and spent the rest of the day eating and stealing. $750 was stolen from the country treasurer, two businesses lost $600 each, and three town mills surrendered $500 in order to ensure that they would not be burned. Later that day, Morgan's men left and went north. A park commemorating the battle allows visitors to read markers about the battle and attempt to see what life was like in the area at the time.
Sources
"Battle of Corydon." Accessed on April 21, 2018. www.battleofcorydon.org/history.html
"Corydon's Historic Civil War Battlefield." Corydon Battle Park. Accessed on April 21, 2018. http://www.corydonbattlepark.com/battle.html
Corydon Battle Park. Accessed on April 21, 2018. http://www.corydonbattlepark.com/battlepark.html
Additional Information