The Bronx Documentary Center
Introduction
The Bronx Documentary Center (BDC), located at 614 Courtlandt Avenue in the neighborhood of Melrose, is located in a landmark building that was built in 1871. Originally constructed as a saloon with public rooms, meeting rooms, and a residential flat for Julius Rupert and his wife on 151st Street and Courtlandt Ave, the property was left vacant in the 1970s. Thirty years later, on December 5, 2010, it was purchased by photojournalist Michael Kamber for the establishment of a neighborhood cultural center for photography and arts education.
Images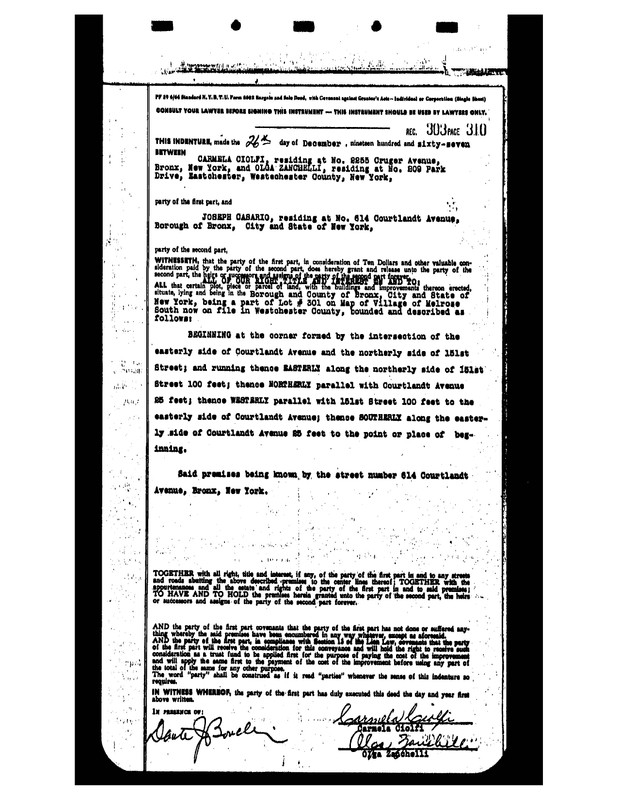 1871 (Image from Landmarks Preservation Commission/C. Forster)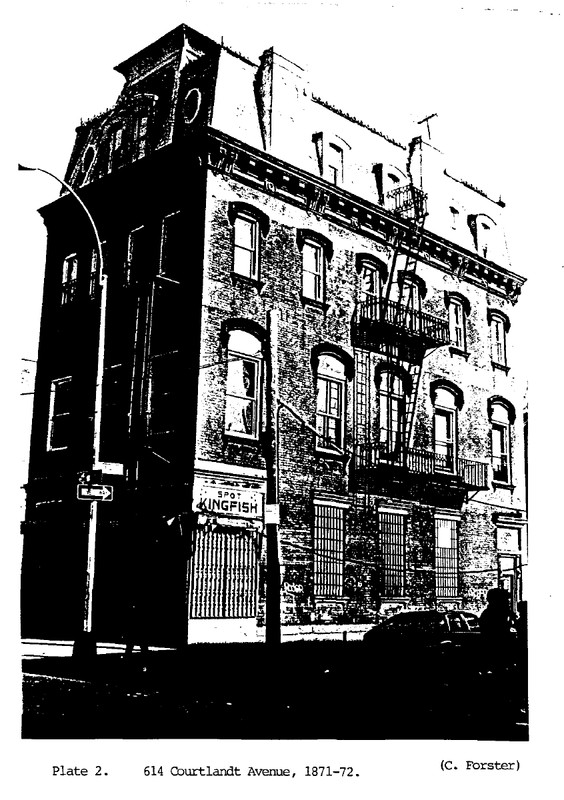 1960 (Image from New York City Landmarks Preservation Commission)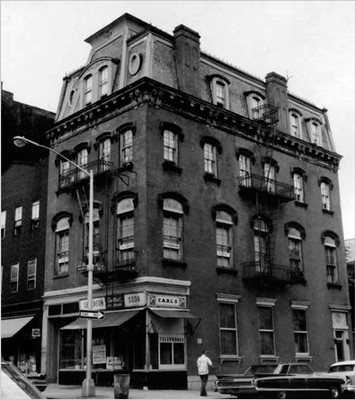 1983-1988 (Image from NYC Department of Records and Information Services)
(Image from David Gonzalez/The New York Times)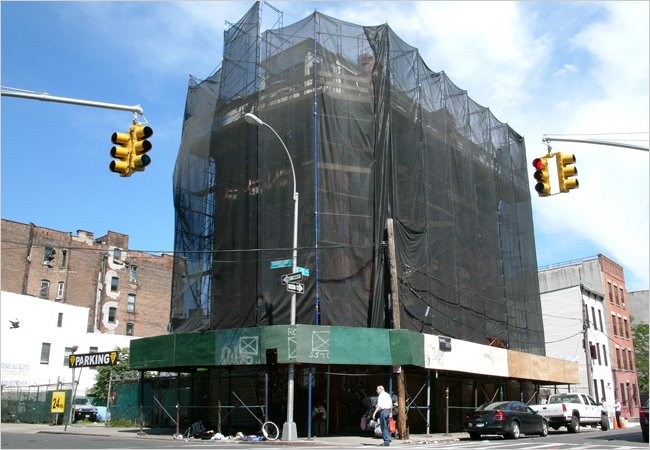 (Image from I'mJustWalkin)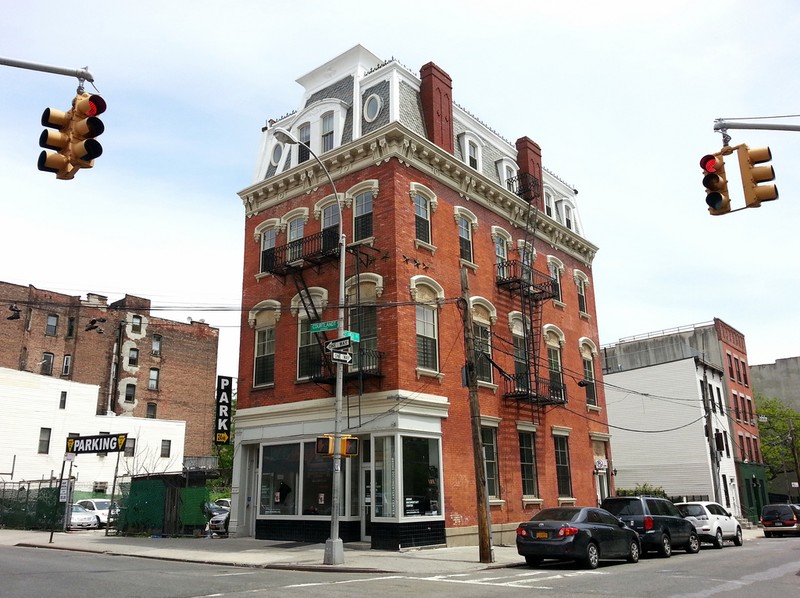 (Image from Tyko Kihlstedt)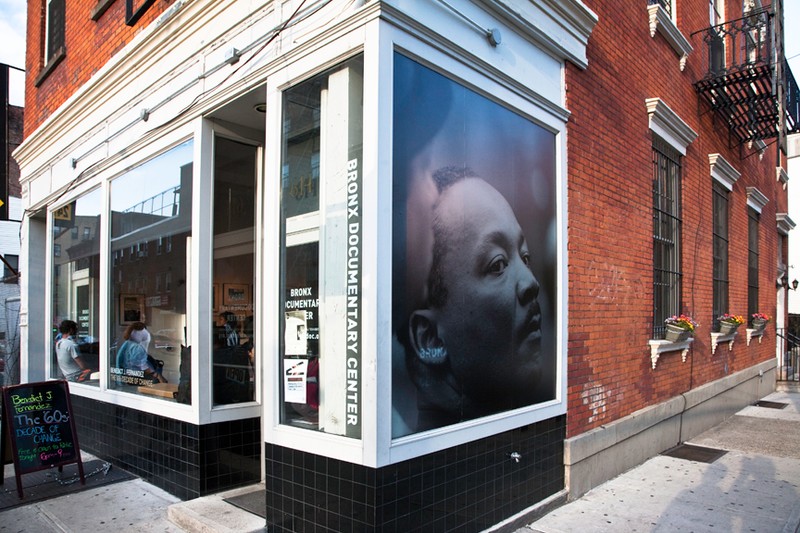 Backstory and Context
614 Courtlandt Ave was originally built as a saloon in 1871 for German immigrant Julius Rupert, a lunch counter employee and entrepreneur who later established businesses and buildings with similar architectural style on the Bowery, in New York's nineteenth-century "Kleine Deutschland." A state-designated historical landmark, Rupert's saloon at the intersection of 151st Street and Courtlandt Avenue was constructed in Second Empire and Italianate styles, with rooms to serve as a public meeting location. Beer, music, and entertainment were common in Rupert's establishments, with public rooms likely to host cultural, patriotic, or fraternal societies. Several embellishments or markings to the building, such as an eagle, have been linked to its German history. The multi-use building was renovated in 1882 to further divide the second and third stories into several residential flats. At that time, Catherine Rupert, Julius's wife, leased out dwelling rooms to local butchers and tailors. The Rupert family sold the building in 1927. Subsequent occupants included Italian immigrants, Leandro Casario, and his son Joseph Casario, the latter of whom also owned the building from 1930 to 1960.

The 1970's and 80's were a time of crisis and public outcry in the Bronx. A majority of buildings in the Bronx were either abandoned or set on fire, following a population, job, wealth, and public service drain to the Bronx. Puerto Rican and African American residents, trapped in the Bronx with few other options, experienced the worst of the crises. In 1973, the Casario's moved out of the building and Michael De Stefano took primary ownership for four short years. On November 30th, 1977 the ornate building that stood out among all the other apartment buildings on the block was swallowed up by the City of New York, undoubtedly because De Stefano had fallen into tax arrears.

The building was officially listed as a NYC Landmark in a sundry agreement by the Landmarks Preservation Commission on April 13, 1982, primarily for its elegant architectural features as "a Bronx take on the Bates Motel" and its status as one of the only remaining buildings from the Bronx's transition from farmland to city. The building was abandoned under city ownership for 30 years until it was put back on the market in 2008. With a $20,000 grant from the New York Landmarks Conservancy and expressed interest in bringing back life to the old landmark, Michael and Sara Kamber of Bronx Documentary Center purchased the building in December 2010.

The Bronx Documentary Center opened its doors in 2011 as a non-profit gallery and educational space. Their mission statement is "...to share documentary photography, film, and new media with underserved Bronx communities and the cultural community at large." The building still retains its original function as a site of cultural and social interaction, and the sense of community involvement and historical remembrance still remain within 614.
Sources
Gonzalez, David. "Neglected Bronx Landmark Is Getting a New Life, Again." The New York Times, 26 Aug. 2008, www.nytimes.com/2008/08/26/nyregion/26landmark.html?
Landmarks Preservation Commission. "614 Courtlandt Avenue Building." Neighborhood Preservation Center Library Catalog, Neighborhood Preservation Center, 1987, neighborhoodpreservationcenter.org/designation_reports/index.php?action=list.
"United States Census, 1940," database with images, FamilySearch (https://familysearch.org/ark:/61903/1:1:KQBN-DVK: accessed 18 April 2018), Joseph Casario, Assembly District 1, Bronx, New York City, Bronx, New York, United States; citing enumeration district (ED) 3-29, sheet 12B, line 52, family 286, Sixteenth Census of the United States, 1940, NARA digital publication T627. Records of the Bureau of the Census, 1790 - 2007, RG 29. Washington, D.C.: National Archives and Records Administration, 2012, roll 2460.

Additional Information