Bloch Hall
Introduction
Bloch Hall was the first purely academic building constructed on campus. It opened at the beginning of the 1915-16 academic session, and first housed several laboratories and classrooms for lab sciences, domestic sciences, and fine arts. Today, it is still used for fine arts and family and consumer science classes.
Images
A picture of Bloch Hall from the 1917 course catalog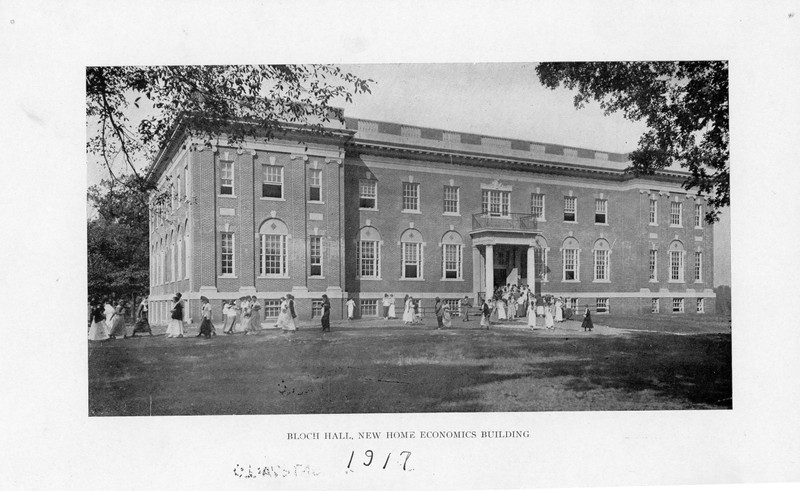 A postcard with a picture of Bloch Hall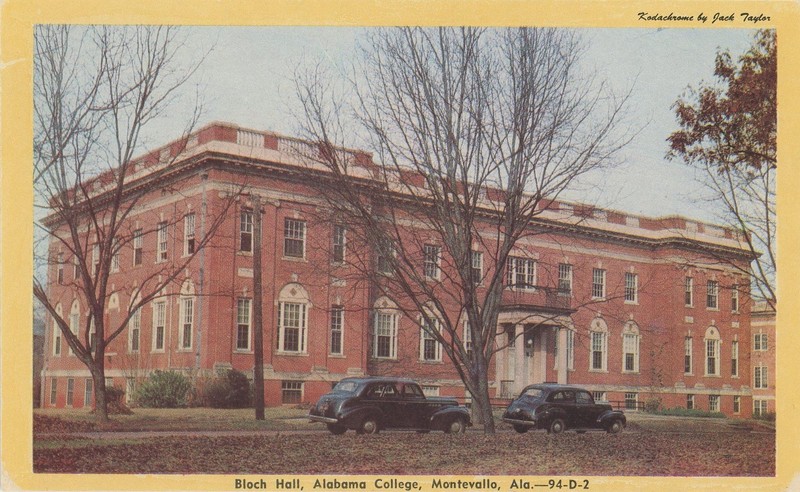 Backstory and Context
Before Bloch Hall was built, several of the school's courses, especially "industrial" courses, were scattered across different locations on campus. With the new building came a consolidation of all these courses into one place. The plans for the building were approved in 1914, and construction was completed in 1915.

The building was often referred to as the "new science building," but when Harman Hall was built the majority of the science classes were moved out of Bloch. Now, it only houses fine arts and family consumer sciences courses.
Sources
Griffith, Lucille. White columnns and Red Brick. Montevallo, Alabama. University of Montevallo Press, 1988.

Alabama Girls' Technical Institute. 'Alabama Girls' Technical Institute Bulletin: Catalog 1914-15.' 1 July 1915.