Logan House (Kelly's)
Introduction
Logan House has deep roots in Wilmington. Founded as a hotel in 1864, the building now houses Kelly's, the oldest Irish bar in Delaware. The building is a centerpiece of the Forty Acres, which is now known as Trolley Square, and is a central part of Wilmington's St. Patrick's Day festivities. Logan House is listed on the National Register of Historic Places.
Images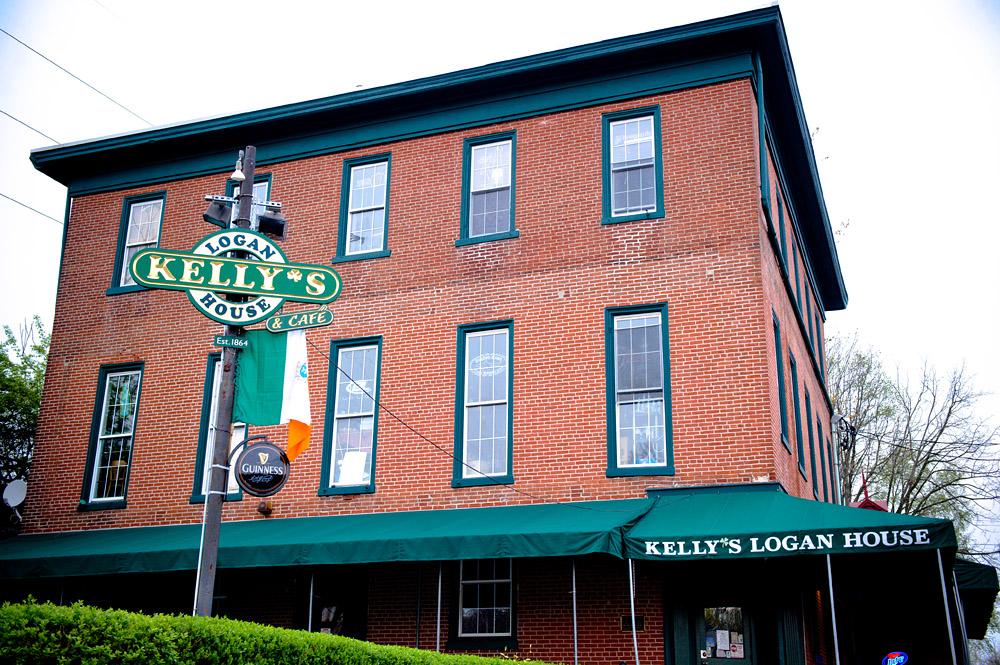 Backstory and Context
Few Wilmington buildings can claim as long a history as Logan House. The building goes back to 1864, when it was built as a resort hotel. Because of its location near the Baltimore and Ohio railroad station, the hotel flourished and became a central part of the community. In its early years, Logan House hosted a number of well-known figures, including Wild Bill Hickock, Buffalo Bill, and Al Capone.
A turning point in the history of Logan House came in September 1889, when John D. "Whiskers" Kelly purchased the property. Initially, Kelly used the first floor as a tavern, the third floor as a hotel, and he and his wife and children lived on the second floor. The family eventually moved to a different location but continued to operate the tavern and hotel on Delaware Avenue.
While Kelly's was a large part of community life for everyone, it was an especially vital part of the city's Irish community. According to family history, Whiskers Kelly made a special effort to help as many of the recent Irish immigrants to the city as possible, and for many of those immigrants, Kelly's was their first glimpse of Wilmington after departing the train station across the street. Whiskers Kelly gave recent arrivals from Ireland temporary food and shelter and help them to secure jobs. Once settled, they became loyal patrons of the bar.
More than 150 years after its founding, Kelly's Logan House is still a Wilmington institution. And it's still owned by the Kelly family, making it possibly the oldest continuous family-owned Irish bar in the entire country. The building was added to the National Register of Historic Places in 1980.
Sources
Logan House Turns 150 with Month-Long Bash. Delaware Online. October 02, 2014. Accessed April 16, 2018. https://www.delawareonline.com/story/pulpculture/2014/10/02/lo-ho/16578911/.


Additional Information