New Century Club (Delaware Children's Theatre)
Introduction
In the late 1800s and early 1900s, women across the United States established clubs as a way of providing them with educational opportunities and political engagement. In Wilmington, Emalea Pusey Warner led a group of women in the founding of the New Century Club in 1889. The club built the building on Delaware Avenue in 1893 and occupied it until 1975. Because of its role in women's history, the building is listed on the National Register of Historic Places.
Images
New Century Club, now the Delaware Children's Theatre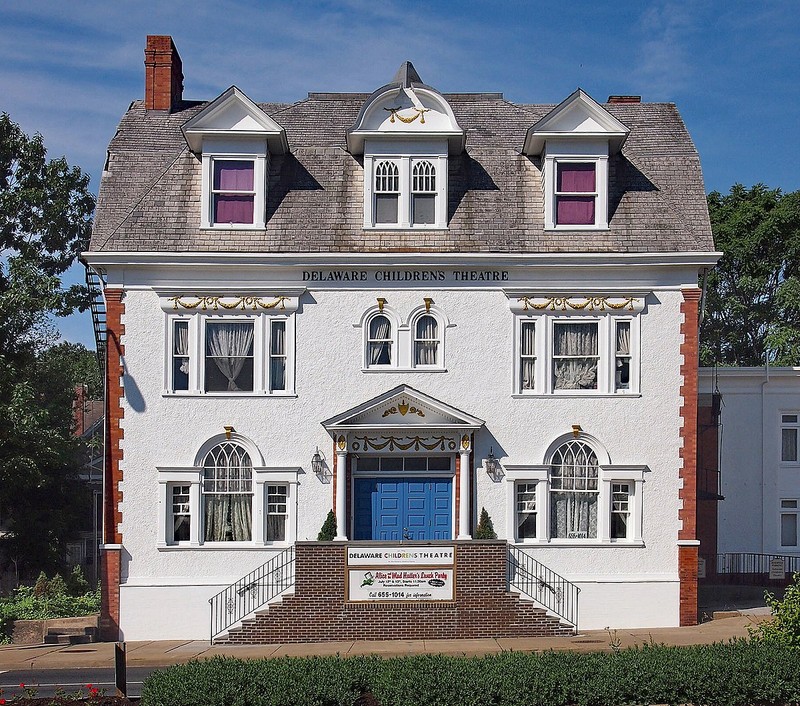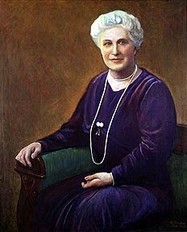 Backstory and Context
In the late nineteenth century, women across the country were mobilizing to get the right to vote. Middle- and upper-class women, in particular, began forming women's clubs. The club movement gave women valuable social connections and provided educational opportunities as well as opportunities for public service.

Emalea Pusey Warner was the driving force behind the New Century Club. Warner, who devoted much of her life to educaiton, organized roughly 40 leading women in Wilmington who founded the club in 1889. Originally the women met in their homes, but as their numbers grew, they began to make plans for a building that would house the club.

The women of Wilmington were inspired by the Philadelphia New Century Club, who built their own club and commissioned Minerva Parker Nichols to build it. Nichols designed the Philadelphia building and was one of the first female architects in the country. Nichols designed the Colonial Revival structure with a stage, which would be used not only for performances but to host speakers. During the many years that the New Century Club occupied the building, Woodrow Wilson and birth control activist Margaret Sanger were among the speakers who appeared there.

In 1918, the building also served as a hospital when the Spanish flu pandemic swept through Wilmington.

In the second half of the twentieth century, membership in the New Century Club declined and the building was sold in 1975. In 1982, Marie and John Swajeski purchased the building to house the Delaware Children's Theatre, which still occupies the building.The building was added to the National Register of Historic Places in 1984.
Sources
Jessee, Karen. Meet the Grand Dame of Delaware Avenue. Delaware Today. February 23, 2018. Accessed April 15, 2018. http://www.delawaretoday.com/Delaware-Today/February-2018/Meet-the-Grand-Dame-of-Delaware-Avenue/.

npgallery.nps.gov. . Accessed April 15, 2018. https://npgallery.nps.gov/NRHP/GetAsset/1ac804b7-c7f0-4337-be1a-bf6d381f820d?branding=NRHP.


Additional Information