Daytona International Speeway
Introduction
Built in 1958 and holding its first race the following year, Daytona International Speedway is one of the most famous and important racetracks in the United States. The track was designed by William France Sr., the founder of NASCAR. Prior to the creation of this dedicated 2.5 mile tri-oval racetrack, the famous Daytona race occurred on part of the A1A highway and part of the beach.
Images
An aerial view of the speedway
The finish line at Daytona International Speedway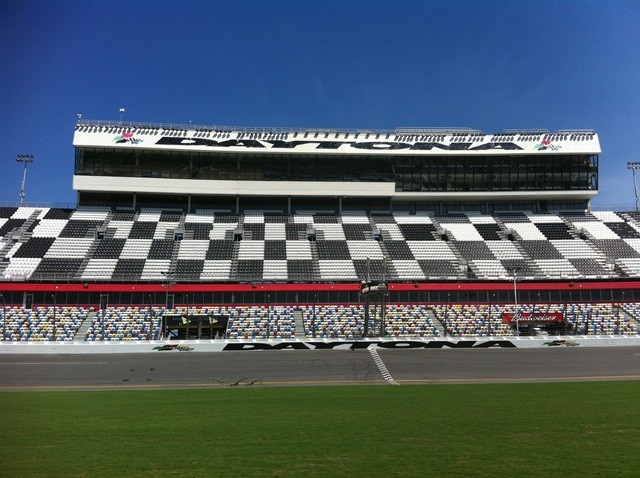 Backstory and Context
The Speedway is used for different types of automotive races including a 3.65 mile sports car course, a 2.95 mile motocross course, and a .25 mile carting and motorcycle course. The infield features a 29 acre lake that is used for boat races. International Speedway Corporation owns and operates the speedway. The track has been renovated three times and repaved twice once in 1978 and 2010.

In 2001 during the Daytona 500 in the final lap Dale Earnhardt was involved in a crash that took his life. The Grandstand was named the Earnhardt Grandstand.



Additional Information