Hill House
Introduction
Hill House contains the Honors Program offices and is used for most Honors classes. The building also contains offices for other departments, such as Game Studies and Design, and for general education and academic development.
Images
Black and White photo of Hill House.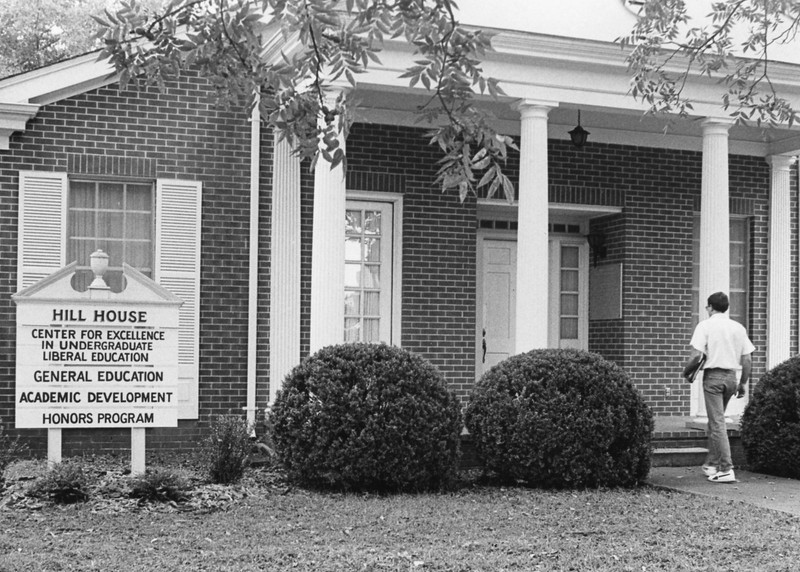 Photo of the front of Hill House.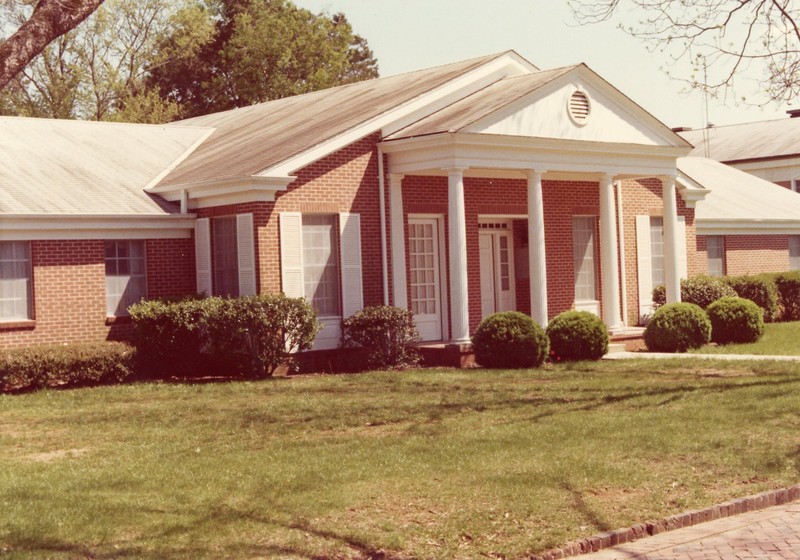 Drawing of the front of Hill House.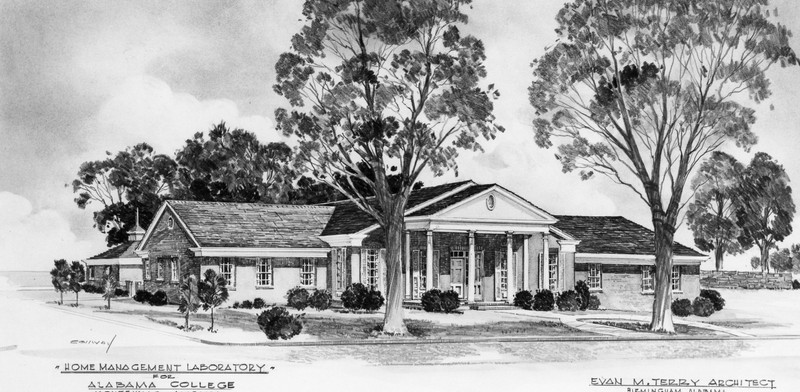 Backstory and Context
Hill House, originally called Hill Hall, was named after Elizabeth Baldwin Hill. It was built to replace the demonstration home that was used to teach home economics students (Tipton). As such, it contained the Home Economics laboratory and residence, where students could learn and practice home-management skills. The building was dedicated in 1969, but due to a decline in the field of home economics, the building was renovated in 1987 and is now used for the Honors department and other offices.

Aside from offices, there is a kitchen, dining room, bathroom, and living room for building faculty and Honors students to use. There is even a small laundry room for the staff to use. Hill House is used primarily for Honors classes and various club meetings, such as the Montevallo Organization of Gaming and the Chess Club. Honors students can also access the computers and printers in the building for free, making it a frequent place for last-minute print jobs.

Sources
Griffith, Lucille Ph.D. "Hill Hall." White Columns & Red Brick: The University of Montevallo Buildings, University of Montevallo, 1985, p. 45.

---.
"1899-1969." Alabama College, 1896-1969, 1969, p. 129.


Tipton, Mary Francis. "Chapter 5" and "Chapter 7." Years Rich and Fruitful: University of Montevallo 1896-1996, University of Montevallo, 1996, pp. 107, 141-142.