Marjorie Barrick Museum of Art
Introduction
The Marjorie Barrick Museum of Art was established in 1967. It is situated in the center of the University of Las Vegas campus next to a desert garden. The museum features contemporary works as well as cultural works of indigenous peoples of North and South America. It is named after Marjorie Barrick (1917-2007), an important philanthropist to the university and Las Vegas. The museum offers public programming including lectures and talks, tours, performances, and hands-on activities.
Images
The Marjorie Barrick Museum of Art opened in 1967.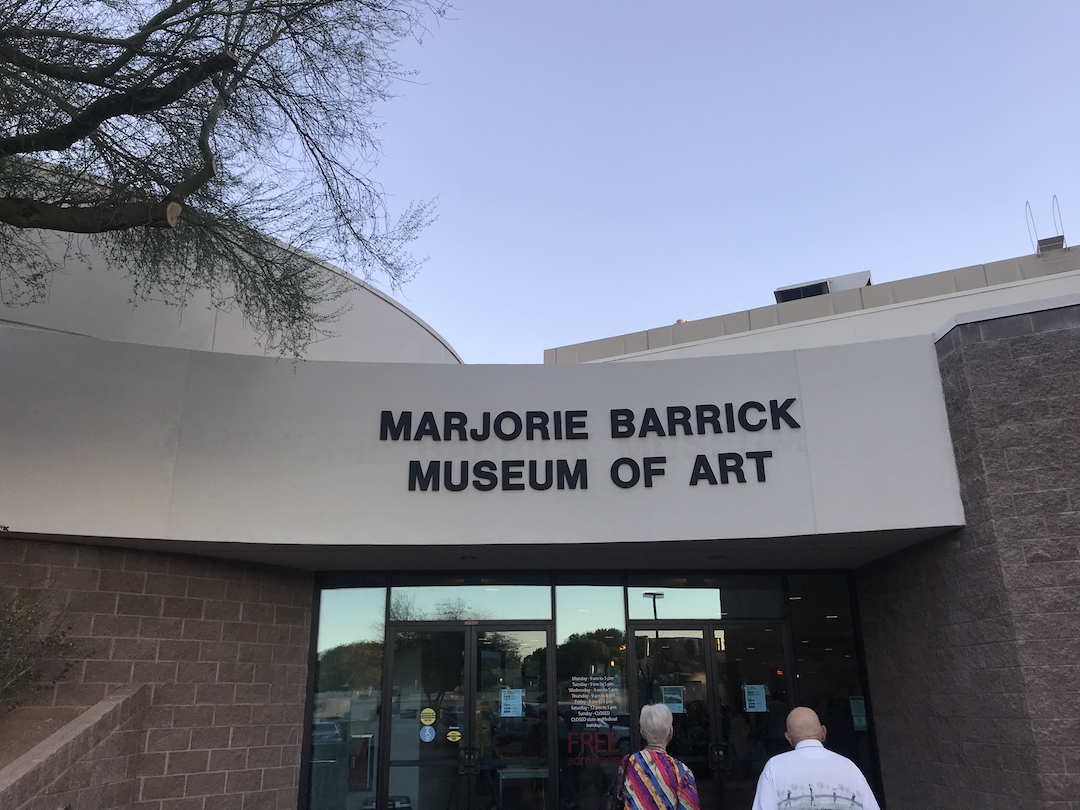 Backstory and Context
The collection is comprised of three sections: the Marjorie Barrick Museum collection, the Las Vegas Art Museum collection, and the Dorothy and Herbert Vogel collection. The Marjorie collection consists of contemporary art, Las Vegas and Nevada-related art, and pre-Columbian and North and South American cultural artifacts. The Las Vegas Museum of Art collection came from the now-closed museum in 2012. It is comprised of art related to the southern Nevada region as well as other parts of the country. Art created by the university's art program graduates is included as well. The Dorothy and Herbert collection consists of 50 contemporary works donated by the couple in 2010. They were part of their collection which totaled 4,000. They decided to give 50 works to each of the 50 states.
Sources
"About." Marjorie Barrick Museum of Art. Accessed April 11, 2018. https://www.unlv.edu/barrickmuseum/about.

Photo: Yvan Sanchez/UNLV Scarlet & Gray Free Press
http://www.unlvfreepress.com/barrick-museum-open-two-new-exhibits

Additional Information