Virginia Sports Hall of Fame & Museum
Introduction
The Virginia Sports Hall of Fame and Museum was established in the 1970s and held the grand opening of its new facility on April 22, 2005. This 35,000 square foot facility offers interactive exhibits as well as memorabilia related to all facets of athletic competition; including, but not nearly limited to, baseball, basketball, football, soccer, auto racing, golf and the Olympic Games. The museum includes interactive displays for children to test their abilities in comparison to statistics of Hall of Fame inductees. Currently the Hall of Fame has over 350 inductees including coaches, athletes, educators, and journalists and the Hall continues to add several each year. This location was opened in 2005.
Images
This museum is one of sixteen official state sports museums and halls of fame in the country.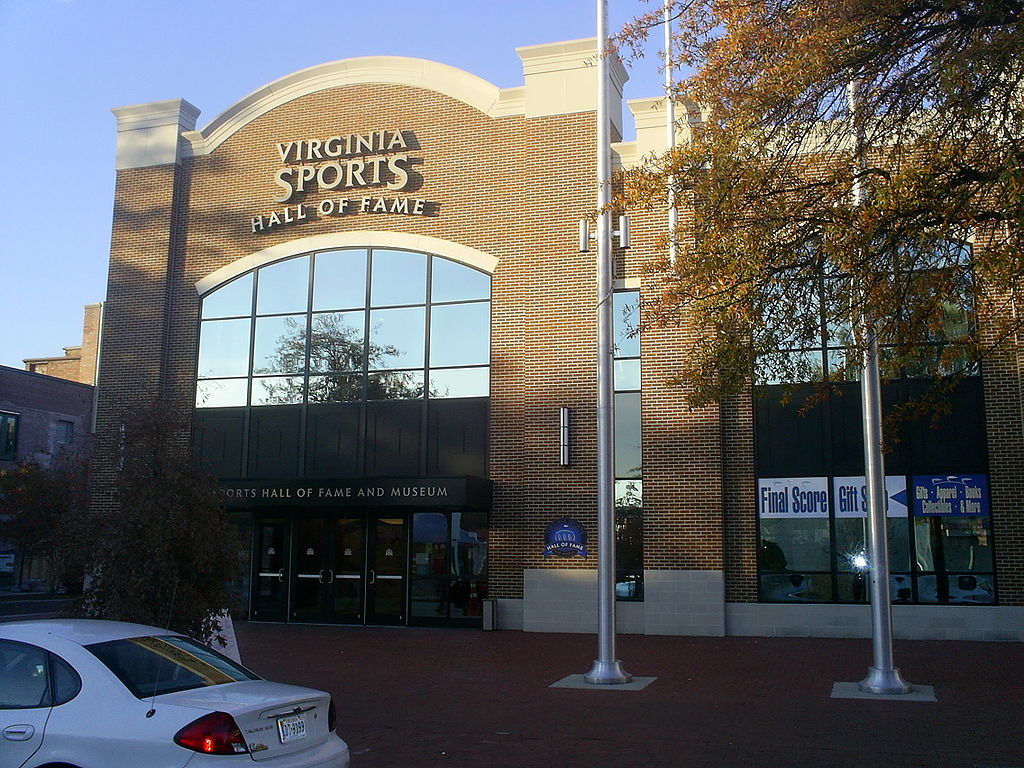 Backstory and Context
The Virginia Sports Hall of Fame and Museum is a fun-for-all attraction of Portsmouth, Virginia. The first five inductees that year were Dr. Robert Johnson for tennis, Clarence Parker for Football, Eppa Rixey Jr. for baseball, Robert Spessard for basketball, and Harry Young for football. Every year, between four and seven inductees are chosen, alongside a Hall of Fame for those in sports media. The Hall of Fame celebrates all facets of sports competition and inducts couches, sport medicine innovators, educators, and journalists who have made a significant contribution to a sport.More than 45 National Hall of Famers are found among its the inductees, as well as 31 of the Top 50 athletes of the century, as recognized by Sports Illustrated.
The Sport Museum includes interactive sports exhibits. The Museum boasts over 20 sports within its nine exhibition areas. Interactive areas allow young visitors to test their abilities in soccer, football, baseball, and other common sports. The Museum also includes an interactive Nascar exhibit. This 2005 location was opened because of its proximity to other tourist friendly attractions in the area.
The Museum also includes a rotating exhibit. These exhibits focus on a particular personality in sports history. These exhibits sometimes focus on the lifetime achievements of notable athletes. On occasion these exhibits include a history of work for an artist or journalist who made a significant impact on the sports industry. The Museum can also be rented for private events.
Sources
Official museum website, http://vshfm.com/index.php Virginia tourism website, http://www.Virginia.org/Listings/Museums/VirginiaSportsHallofFameMuseum/
Additional Information