Douglas Fairbanks Museum
Introduction
This small museum located in the home of a Gonzales family is open by appointment and full of memorabilia related to the life and career of one of the most famous actors of the early 20th century. Douglas Fairbanks was an actor best known for his roles in swashbuckling adventure films and for his marriage to "America's sweetheart" Mary Pickford. Fairbanks's memorable films include The Mark of Zorro and Robin Hood. He also contributed to the world of movie-making by co-founding United Artists, the Academy of Motion Pictures Arts and Sciences, and the film program at the University of Southern California. Douglas Fairbanks passed away at age fifty-six in 1939. In 1998, a small group of his fans created the Douglas Fairbanks Museum, which currently resides in Gonzales County, Texas.
Images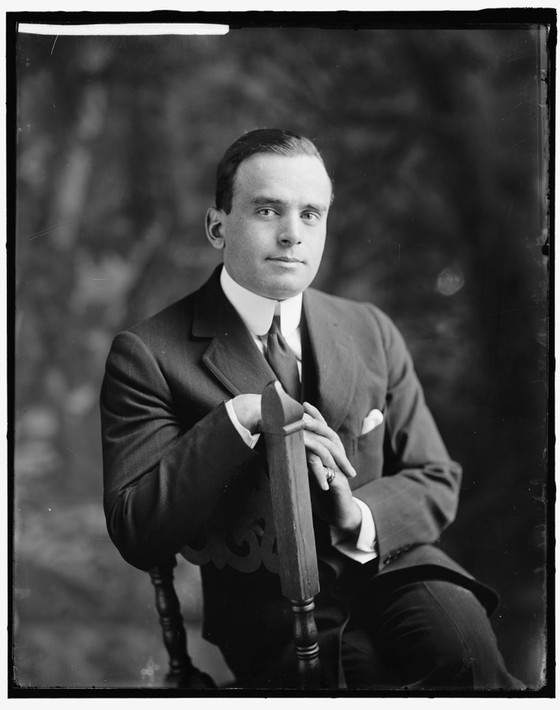 Inside the Douglas Fairbanks Museum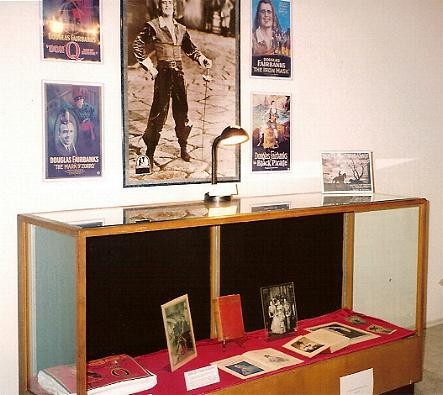 Douglas Fairbanks and wife Mary Pickford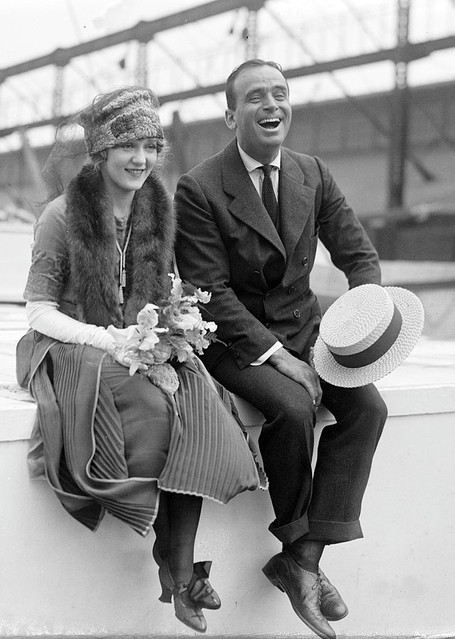 Backstory and Context
Douglas Fairbanks was born Douglas Elton Thomas Ullman on May 23, 1883 in Denver, Colorado. His parents divorced while he was young, and acting became a means of escape. In 1890, he made his formal stage debut in Richmond, Virginia in The Duke's Jester. Two years later, Douglas hit Broadway, and he earned his first leading role in 1905. Afterward, he decided to quit acting and travel with friends in Europe instead. Upon returning, he tried his hand at more conventional forms of employment but ultimately returned to the stage. In 1907, he married his first wife, Anna Beth Sully. Their son, Douglas Fairbanks, Jr. would follow in his father's footsteps and also become an actor.
After an offer came from Triangle Films, Douglas Fairbanks left the stage for the screen. He appeared in movies directed by D. W. Griffith, and while they were successful, the two men were never very compatible. Douglas found a better fit working with director John Emerson and writer Anita Loos. Their films together used Douglas's athleticism and charm to poke fun at Victorian-era manners. When World War I hit, Douglas did his part by touring the United States raising money through war bonds. With him on the trip were his friend, actor and director Charlie Chaplin, and his lover, actress Mary Pickford. After spending time together during this period, the couple decided to divorce their spouses and marry. They did so in 1920. It was a great shock to the industry when audiences happily accepted the new couple rather than condemning them for their adultery. Hollywood was changing.
Douglas Fairbanks contributed to more than one change in Hollywood. In 1919, he co-founded United Artists alongside Pickford, Chaplin, and Griffith. UA's goal was to allow more freedom to filmmakers than could be had under the studio system. In 1927, he co-founded the Academy of Motion Picture Arts and Sciences and served as the first host of the Oscars. In 1929, he talked to a dean at the University of Southern California and convinced him to start a film studies program. It was one of the first of its kind. In between each of these achievements, Douglas was making films. His onscreen persona evolved from playful aristocrat to athletic adventurer to keep up with the times. He considered retiring in 1929, as sound was becoming ever-more popular and his age and health were catching up with him. Instead, he worked until 1934, his last picture being The Private Life of Don Juan.
Douglas Fairbanks and Mary Pickford divorced in 1936. Douglas went to Paris to marry Sylvia Ashley, who had been his mistress, and Mary stayed at their well-publicized mansion, Pickfair. For the rest of his life, Douglas traveled and kept his distance from Hollywood and movie-making. He died in 1939 at age fifty-six after a heart attack. Now, Douglas Fairbanks is remembered as more than the movie's first action hero; he is remembered as one of Hollywood's founding fathers.
The Douglas Fairbanks Museum was created in 1998 by a small group of his fans. The museum was based in Austin, Texas until a flood in the 2000s and a burglary in 2010 encouraged a move to Gonzales County in Texas. The museum showcases photographs, posters, periodicals, and other memorabilia, including a decorative urn that appeared in The Thief of Baghdad. Some of these items have also appeared in documentaries, books, and other publications about Douglas or the silent era of film. The staff works to research and preserve everything related to Douglas Fairbanks that they can. Because the museum is in a private home, tours are available by appointment only.
Sources
Little, Greg. Silence is golden: New museum pays tribute to silent film star Douglas Fairbanks, Sr.. The Gonzales Inquirer. January 20, 2010. Accessed April 10, 2018. http://www.gonzalesinquirer.com/stories/silence-is-golden-new-museum-pays-tribute-to-silent-film-star-douglas-fairbanks-sr,12426.

Hutchinson, Pamela. Douglas Fairbanks: extraordinary life of Hollywood founding father. The Guardian. November 02, 2015. Accessed April 10, 2018. https://www.theguardian.com/film/filmblog/2015/nov/02/douglas-fairbanks-extraordinary-life-of-hollywood-founding-father.

American Experience: Douglas Fairbanks. PBS. . Accessed April 10, 2018. http://www.pbs.org/wgbh/americanexperience/features/pickford-douglas-fairbanks-1883-1939/.

Douglas Fairbanks. Turner Classic Movies. . Accessed April 10, 2018. http://www.tcm.com/tcmdb/person/59276%7C41380/Douglas-Fairbanks/.

About. The Douglas Fairbanks Museum. . Accessed April 10, 2018. https://douglasfairbanks.wordpress.com/about/.

Museum Celebrates Fairbanks' 128th Birthday at Grand Reopening. The Douglas Fairbanks Museum. May 23, 2011. Accessed April 10, 2018. https://douglasfairbanks.wordpress.com/2011/05/23/museum-celebrates-fairbanks-128th-birthday-at-grand-reopening/.

Tour. The Douglas Fairbanks Museum. . Accessed April 10, 2018. https://douglasfairbanks.wordpress.com/tour/. Photo source.


Additional Information