Sebastiani Vineyards and Winery
Introduction
Winemaking at this historic Sonoma vineyard dates back to 1904, nine years after Samuele Sebastiani arrived in California from Tuscany. One of the oldest wineries in the area, Sebastiani was able to survive the prohibition area by focusing on agriculture and other businesses. The business was owned and operated by Sebastiani's children and grandchildren before the company was acquired by Bill Foley. The winery offers daily tours that emphasize the history of the Sebastiani family and winemaking in Sonoma.
Images
Pictured is the gate/ entrance to the vineyards.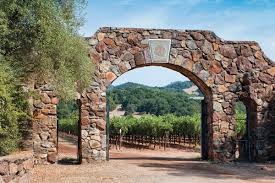 Pictured is inside of the winery. Barrels are still on display in the museum.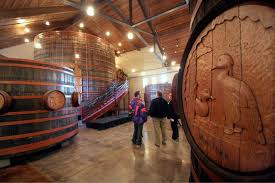 Pictured is the vineyards that cover over 10,000 square feet.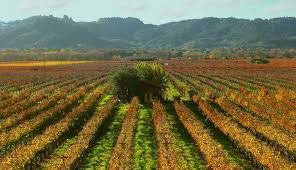 Pictured is the view inside of the 80 foot tasting room. Guests can enjoy their time eating and tasting the variety of wine that Sebastiani's has to offer.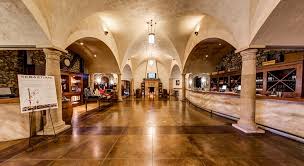 Backstory and Context
Samuele Sebastiani emigrated from the region of Tuscany, Italy in 1985 and saved money needed to buy enough land to make wine for the Sonoma area restaurants and community members. The vineyard began in 1904 and this was the first Sonoma County vineyard to resume production following prohibition. During prohibition, Sebastiani created a skating rink, a motel, a theater, and a meeting hall at the local Catholic Church. He also started the production of peaches, pears, and other nectarines.
Samuele Sebastiani passed in 1944 and his son, August Sebastiani, acquired the company along with his wife, Sylvia Sebastiani. The couple invented new wines together and expanded the winery and its proprietary blends. August was considered one of the most skilled winemakers of his time and some of his hand carved wine barrels are on display at the winery. August died in 1980 and his wife and three children (Sam, Don, and Mary Ann) assumed management of the company at that time. In the years that followed Sebastiani's largest growth came as the family built and created large volume brands including Turner Road Vintners which produces as many as 8 million cases per year. In 2008, Bill Foley purchased the company and added brands that have become known for Pinot Noir.
Today, the winery offers tours and a hospitality center, a barrel room with original redwood tanks, exhibits drawn from the company's history, and daily tastings with pairing of cheese and the work of area chocolatiers.
Sources
Sebastiani Vineyards and Winery. History. 2018. April 08, 2018. sebastiani.com.
Foley Food and Wine Society. 2018. . foleyfoodandwinesociety.com.
Additional Information