Gibraltar (Hugh Rodney Sharp Mansion)
Introduction
The former home of Hugh Rodney Sharp, Gibraltar is a striking sight. It consists of a mansion, which has been uninhabited for a number of years and is in a state of decline, as well as gardens, which, in an odd contrast to the mansion, are meticulously maintained. Gibraltar is tucked away behind a stone wall just within the city limits of Wilmington. The mansion has been closed for years, but the gardens are open to the public.
Images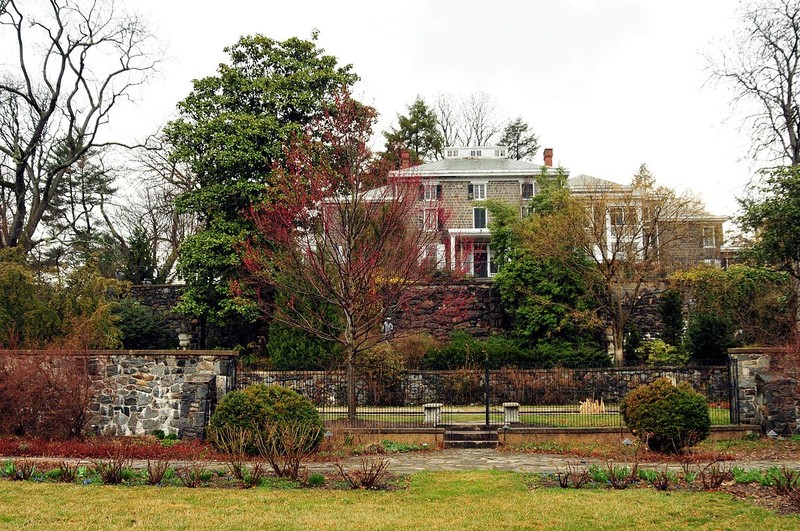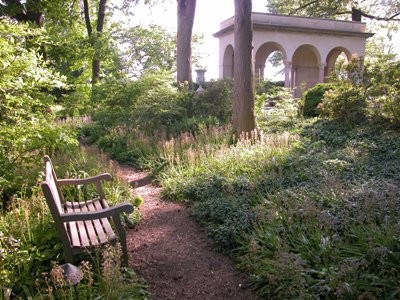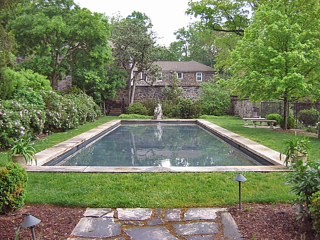 Backstory and Context
The history of the estate known as Gibraltar goes back to the 1840s. Wilmington businessman John Rodney Brinckle built the home in 1844 and named it Gibraltar because of the rocky outcropping on which it stands. The Brinckle family and their descendants continued to live in the home until 1909.

The estate was purchased in 1909 by Hugh Rodney Sharp and his wife Isabella Mathieu du Pont Sharp, a member of the du Pont family. Hugh Sharp was a philanthropist and amateur horticulturalist, and the couple renovated and expanded the home. They also expanded the grounds to its present 6.1 acres and added a formal garden.

Though Sharp was keenly interested in horticulture, he didn't attempt to design the garden himself. He enlisted Marian Cruger Coffin, one of the first and most acclaimed female landscape designers in the United States. At the time Sharp commissioned her, Coffin was already well-known for her landscape designs up and down the East Coast. At Gibraltar, Coffin designed the garden as if it were a series of "rooms," each with its own unique character.

Following Hugh Sharp's death, the estate passed to his son, Hugh Sharp, Jr. The younger Sharp did not share his father's interest in horticulture, and by the time of his death in 1990, the once-grand gardens were overgrown and bore little resemblance to beautiful outdoor spaces created by Coffin. The estate was put up for sale and came close to being demolished but was saved by preservationists.

In 1998, the property was listed on the National Register of Historic Places. At various points since Hugh Sharp's death, there was talk of turning the mansion into a hotel or of using it for office space. But the 18,000 square foot mansion was never sold and has sat empty and in disrepair for decades, along with a number of smaller buildings on the property.

The gardens, however, are lovingly maintained and open to the public. The gardens were restored according to Marian Coffin's original design and the property is now under the control of the Gibraltar Preservation Group.
Sources
Gibraltar and Marian C. Coffin Gardens. Preservation Delaware. . Accessed April 08, 2018. http://preservationde.org/about-pdi/gibraltar/.

Gibraltar. 2505 Pennsylvania Avenue. . Accessed April 08, 2018. http://www.2505pennsylvaniaavenue.com/.


Additional Information