The Taylor Grady House
Introduction
This house is the location where a boy name Henry Woodfin Grady grew up. He became an established journalist in the United States. One of his most famous accomplishments is the work he did to help the defeated Confederated states integrate back into the Union.
Images
A view from the front of the Taylor Grady House.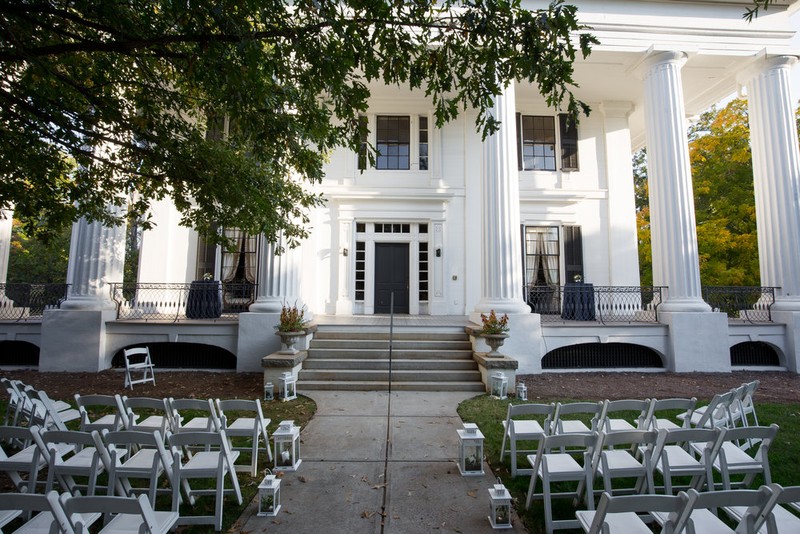 A view from the side of the Taylor Grady House.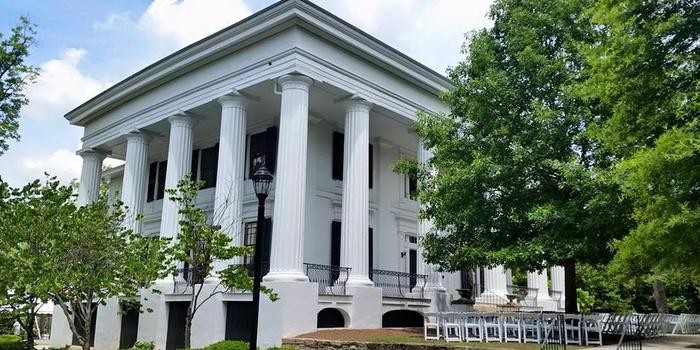 A sample of what room's look like in the Taylor Grady House.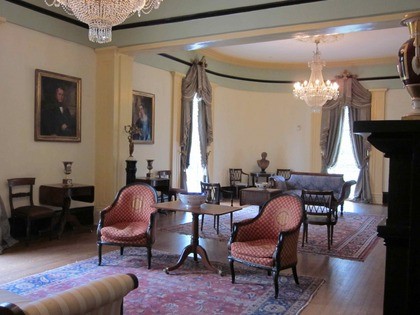 Backstory and Context
The Taylor Grady House in Athens, Georgia, was built by General Robert Taylor, in the Greek Revival Style, built with thirteen columnns, each representing one of the original thirteen colonies. It is now known as the Taylor Grady House. The house was also the boyhood home of the "New South" spokesman Henry W. Grady and is designated as a National Historic Landmark.
General Robert Taylor

was born in Ireland in 1787 and immigrated with his family to Savannah, Georgia

. He became a wealthy cotton broker and planter, and then began buying lands in Georgia

,

General Taylor owning

over 1,500 acres in Georgia

. H

e

got

married t

o

his first wife, Harriot Caroline Jones in 1816, and had a son named, James Jones Taylor. When his wife

dies, he then married Mrs. Elizabeth Bolling Deloney Barrien, and together had two sons, Robert, and Richard.
James Jones Taylor, his first son, moved to Athens in order to attend the university, where he graduated in 1838. In 1837 the Taylor family moved to Athens in order to educate their younger sons. General Taylor, then built a house on Prince Avenue, in 1838. In 1845 he built a Greek revival mansion east of his first residence, which was then given to his youngest son Richard D.B. Taylor after his marriage, this house

later

became to be known as the Taylor Grady House,

(634 Prince Avenue, Athens)

.
In 1863 Major William S. Grady bought the Taylor house. Henry Woodfin Grady was born on May 24th, 1850, in Athens, Georgia. His father, William S. Grady, bought the house from the Taylor family in 1863.

William Grady died in the Battle of St. Petersburg

. His mother,

Annee

Gartrell Grady, would take responsibility for raising him. In 1865, Henry

moved into the home. He would stay here until he graduated from the University of Georgia in 1868. His education would lead him to become the managing editor for the Atlanta Constitution.
Henry became a member of the Democratic Political Leaders. He used his power and influence to push for industrial growth and a wider range of farming. This work would earn him the nickname "Spokesman of the New South."
Henry often used the newspaper as a tool to express his political views. He often supported anti-alcohol laws and veteran care. Along with this, he would often persuade readers to vote for certain political officials. Some officials he chose to support include Henry McDaniel and John B. Gordon.
Henry was eventually invited to speak at a meeting in New York City. He used this opportunity to back the idea of unity between the North and South's economies. This would lead to many investors supporting Atlanta businesses.
Henry Woodfrin Grady was born on May 24, 1850 in Athens, Georgia, the Taylor house which is known today as the Taylor Grady House was the boyhood house of Henry W. Grady, as he lived in it, from 1865-1868. Since boyhood, he was described as socially precocious, yet his boyhood was deeply impacted by the Civil War and by the loss of his father in the war at a battle near Petersburg. In 1866 Henry Grady entered the University of Georgia, UGA, as he became a member of the then flourishing Phi Kappa Literary Society, where he started his career as a spokesman. Grady graduated from UGA in 1868, after which he attended the University of Virginia where his oratorical powers were distinguished in the Literary and Debating Societies. Upon his return to Georgia he wrote newspaper letters which led him to adopt journalism as a career.
Furthermore, Grady's articles on Southern topics in the New York Herald, and the Atlanta Constitution gained him reputation, in Georgia and the South in general. In 1880 Mr. Grady bough a fourth interest in the Atlanta Constitution, where he worked as a managing editor. Mr. Grady inspired and was a prophet of South progress and he served as a pacifier between the secession , in addition, he encouraged development at home resources, to put animosities of was aside, and offered the North true conceptions of the South of which he loved and spoke about with pride, he emulated the old virtues of the South which turned its face to the future as it adapted itself to new conditions.
Mr. Grady wrote and spoke about the New South, a new south of human freedom, material progress, and not the old South of Chattel Slavery and material sluggishness. He promoted the South of today which has put off the bitterness, defeat, and animosity of the war, and rather pored into his writings and speeches, the spirit of real union of progress, in which the Union would advance towards wealth, dignity, and greatness.
Moreover, Mr. Grady built the Atlanta Constitution newspaper into one of the most influential publications in the nation, in addition, he used his writings to promote his message and encourage his readers to embrace a new south during reconstruction, also he advocated for the idea that the region of the South should shift its economy from its roots in Slavery into an industrial economy rooted in education.
In 1915, when Steadman V. Sanford proposed that journalism should be taught at UGA, he established and was charged of the new school for seven years. In 1921, the board of regents named the school, the Henry W. Grady school of Journalism, after Mr. Grady in recognition of his legendary work in journalism and as a UGA alumnus. In 1988, the school's name was changed to, the Henry W. Grady school of Journalism and Mass Communication. Later in 1968, the house was leased to the Athens Junior assembly, in turn, the Junior Assembly restored and furnished the house with period pieces. Presently, the house is owned and operated by the Junior League of Athens, where it serves as a museum during the weekdays.
Sources
John, Linely, Greg, McDonnell. Architectural Differences Between Taylor Grady House and Treanor House, 1981 MS 2042. Hargett Rare Book and Manuscripts Libraries, The University of Georgia.
Charlotte Thomas Marshall author, editor.; Mary Bondurant Warren author.; Hubert Horton McAlexander author.; Patricia Irvin Cooper author.; Gary L. Doster author.; Mary Anne Martin Hodgson author.; Pete McCommons author.; Amelia Monroe Andrews author.; Steven A Brown author.; Theresa M Flynn author.; Lee Epting author.; Samuel N. Thomas Jr., author.; Milton Leathers author. The Tangible Past in Athens, Georgia, Athens, Athens, Georgia : The Tangible Past, 402 Riverview, 2014.
"Namesakes."
The Taylor Grady House
, www.taylorgradyhouse.com/namesakes/.


"Henry W. Grady (1850-1889)."
New Georgia Encyclopedia
, www.georgiaencyclopedia.org/articles/arts-culture/henry-w-grady-1850-1889.
Britannica, The Editors of Encyclopaedia. "Henry Woodfin Grady." Encyclopædia Britannica, Encyclopædia Britannica, Inc., 11 Aug. 2014, www.britannica.com/biography/Henry-Woodfin-Grady.



Additional Information