Althea Gibson Tennis Courts and Statue of Althea Gibson
Introduction
Althea Gibson was the first African American to break the color barrier in any major international tennis competition and the Ladies Professional Golf Association. She was the first African American to win a Grand Slam, and won 11 in total. Althea was inducted into both the International Tennis Hall of Fame and International Women's Sports Hall of Fame.
Images
This statue in Branch Brook Park was dedicated in 2002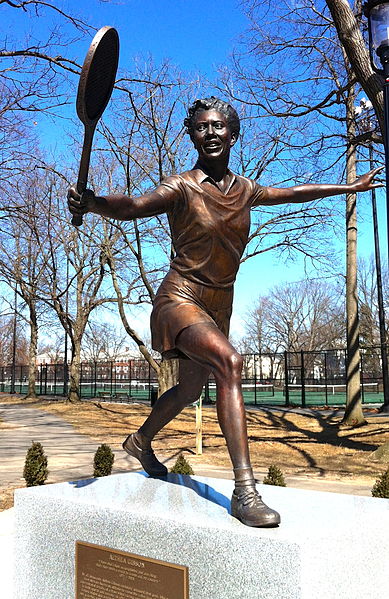 Althea Gibson died nearly penniless in 2003 but historians have recently published works that have led to a rediscovery of the tennis pioneer.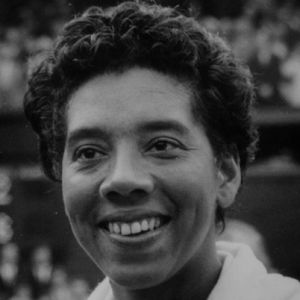 Backstory and Context
Althea's love for sports started at a young age in Harlem, after moving there from Silver, South Carolina. She played table tennis prior to picking up tennis, and the transition came naturally to her, winning an American Tennis Association title after only playing for a year in 1942. Gibson won twice more in 1944 and 1945, lost in 1946, and went on to win a 10 title streak from 1947-1956. In the midst of the streak, she competed in both the U.S. National Championships and the Wimbleton, officially making her the first African American of either gender to break the color barrier in international tennis.
Gibson attended Florida A&M University with a sports scholarship. After rising to a top 10 player in the US, she won the French Open in 1956. She did try her hand at golf, becoming the first professional African American female golfer. Her golf career was not nearly as successful as her tennis career, however.
Sources
Althea Neale Gibson. (2014). The Biography.com website. Retrieved 02:24, Jun 29, 2014, from http://www.biography.com/people/althea-gibson-9310580.
Additional Information