Bowen Field
Introduction
Bowen Field was constructed in 1939 and rebuilt in 1975 following a fire. Many teams have played here and the stadium is currently the home field of Bluefield Blue Jays of the Appalachian League. Numerous famous names throughout baseball history have passed through and played on this field, including Armando Benitez, Storm Davis, David Dellucci, Sidney Ponson, Cal Ripken, Jr. and Gregg Zaun.
Images
Panoramic View from the stands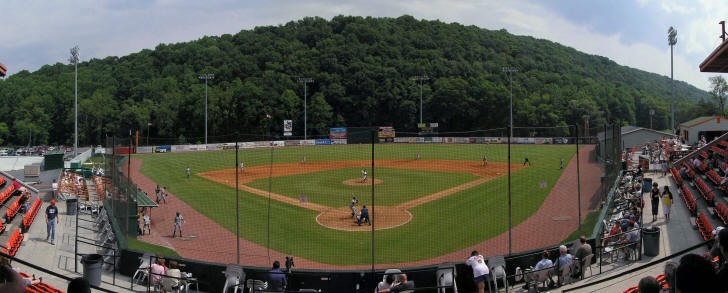 Bowen Field has been the home of several teams since its construction in the final years of the Great Depression.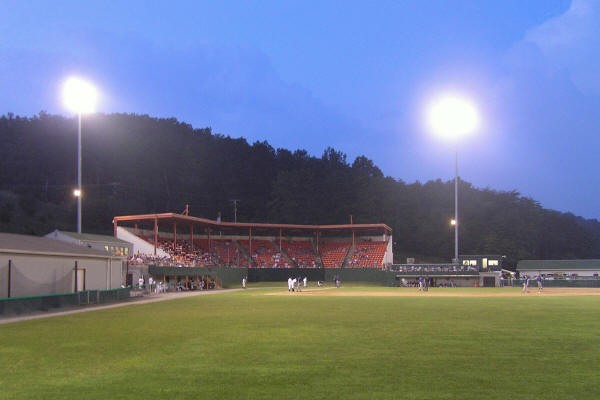 Backstory and Context
The team originally began in 1924 as the Bluefield Blue-Grays of the Coalfield League under the leadership of Fred Fox and Fred Hawley. The league folded two years later, but the Blue-Grays became so popular that teams in Major League Baseball made it a destination for barnstorming railroad exhibition tours. The team then had memberships in the Blue Ridge League and the Class D Mountain State League. In 1938, the Blue-Grays attracted over 70,000 fans during its run to the championship, prompting the construction of Bowen Field in 1939.




The team has been a minor league affiliate for the Boston Braves, the old Washington Senators (now Minnesota Twins), and the Boston Red Sox, who ran the team until a one-year hiatus for the league. Then once the league started up again, the Brooklyn Dodgers made Bluefield its affiliate for one season. Then the next season, the Baltimore Orioles made the team their minor league affiliate, with the partnership running from 1958 to 2011, a record for a team to be a minor league affiliate to one major league team. After that, a new Bluefield team came into being and became affiliated with the Toronto Blue Jays.




Bluefield won 13 Appalachian League titles - 1949, 1950, 1954, 1957, 1962, 1963, 1967, 1970, 1971, 1982, 1996, 1997 and 2001. Players who went on to have major league careers included Boog Powell, Eddie Murray, Cal Ripken Jr., and Don Baylor.

The stadium lies on the Virginia side of the state line but is operated by the city Bluefield, West Virginia. The stadium was built in 1939, and renovated following a fire in 1975. Prior to 2010, the field was home to the Bluefield Orioles and was one of the the oldest affiliations between a Minor League team and a Major League franchise.

"The Ironman" Cal Ripken Jr. spent his first year of professional baseball playing with the Bluefield Orioles in 1978. Boog Powell, a four time All star and two time World Series championship player played on the field during 1959 at 17 years old.
Sources
Bluefield Baseball History. Bluefield Blue Jays - Minor League Baseball.com. Accessed August 14, 2018. http://www.milb.com/content/page.jsp?sid=t517&ymd=20090820&content_id=6520758&vkey=team2.

Additional Information