Acadia National Park
Introduction
Land located on the North Atlantic Coast in Bar Harbor, Maine became known as Acadia National Park in 1929. George Dorr worked tirelessly in the early 1900's to protect and preserve the land that the park consist of now. The park today consist of more than 47,000 acres of ocean, lakes, forest and mountainous lands. The park is visited by millions each year who come to enjoy the great outdoors. The rich history and the beautiful scenery draws visitors from all over the world. The park offers hiking trails, biking, swimming, camping, boating, fishing and more. Some highlight attractions include Thunder Hole, Sand Beach, Cadillac Mountain, Bass Harbor Lighthouse, Boulder Beach and Jordan Pond.
Images
Acadia National Park Entrance Sign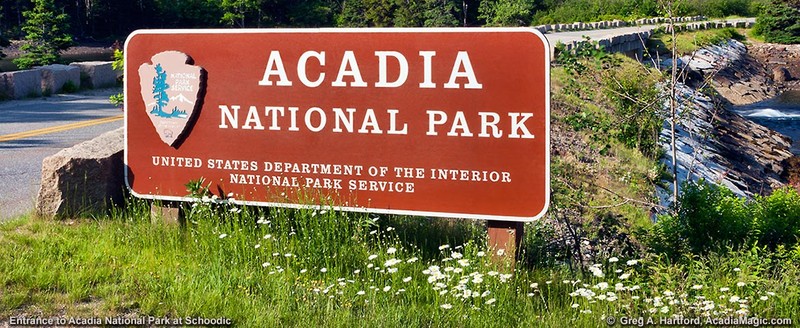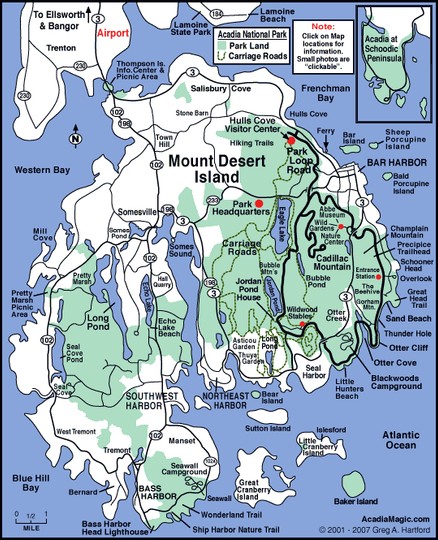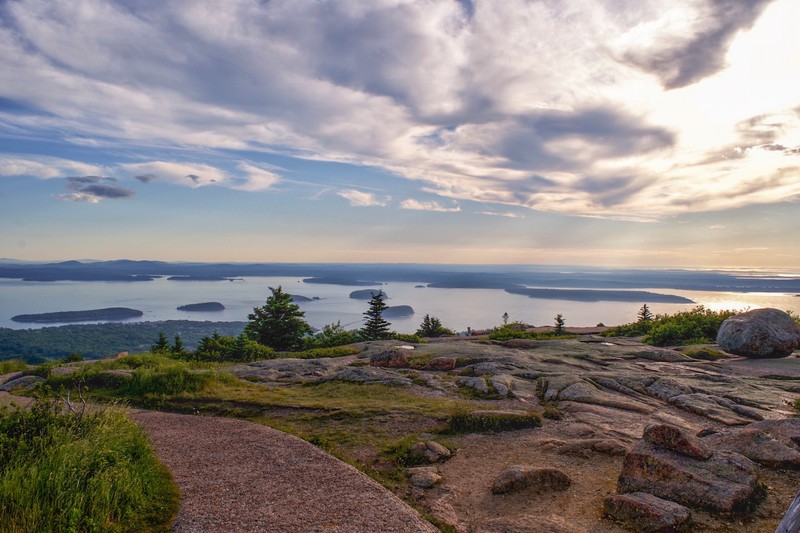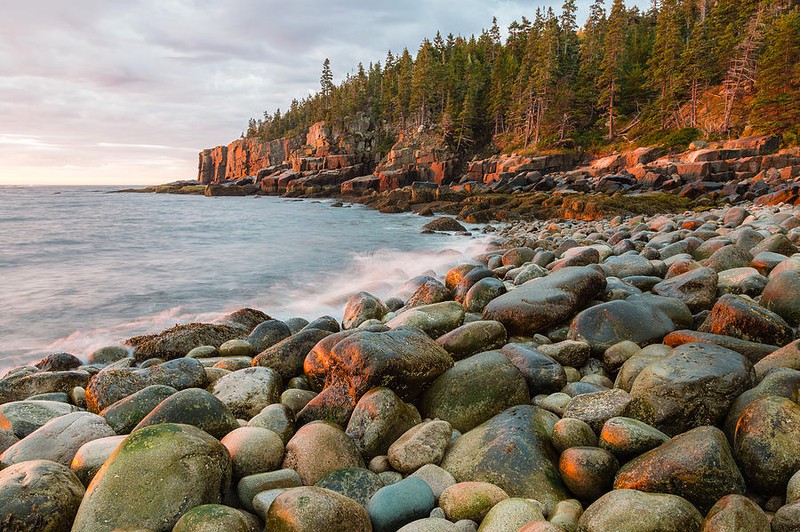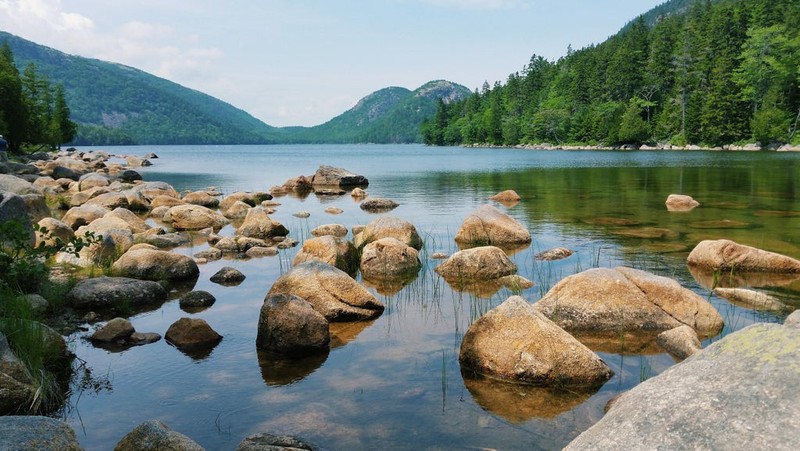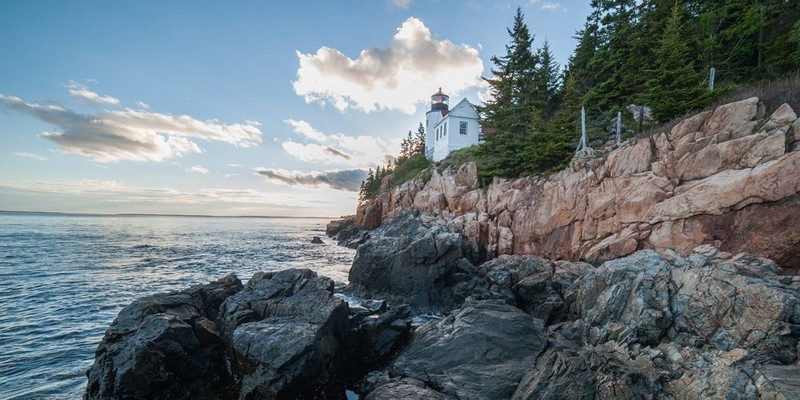 View of the Milky Way from the top of Cadillac Mountain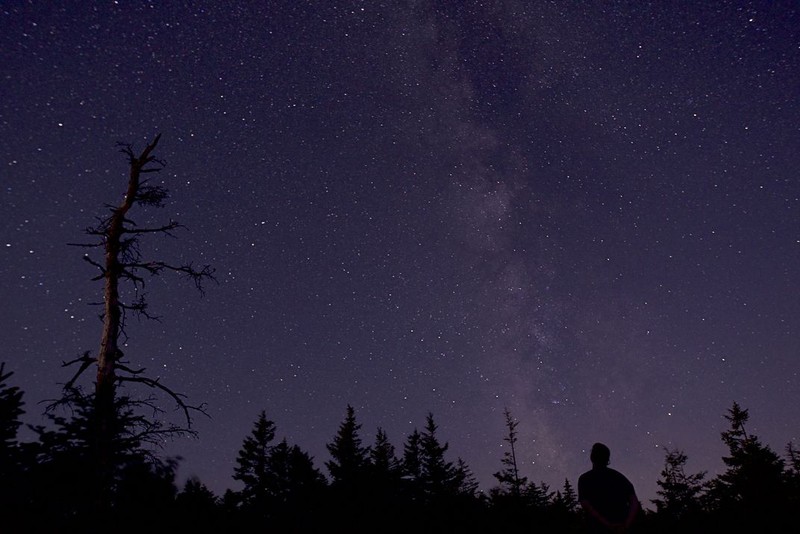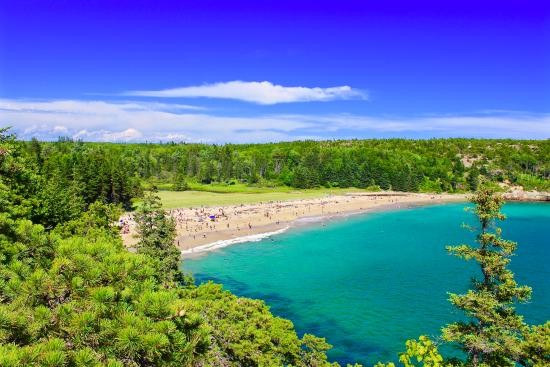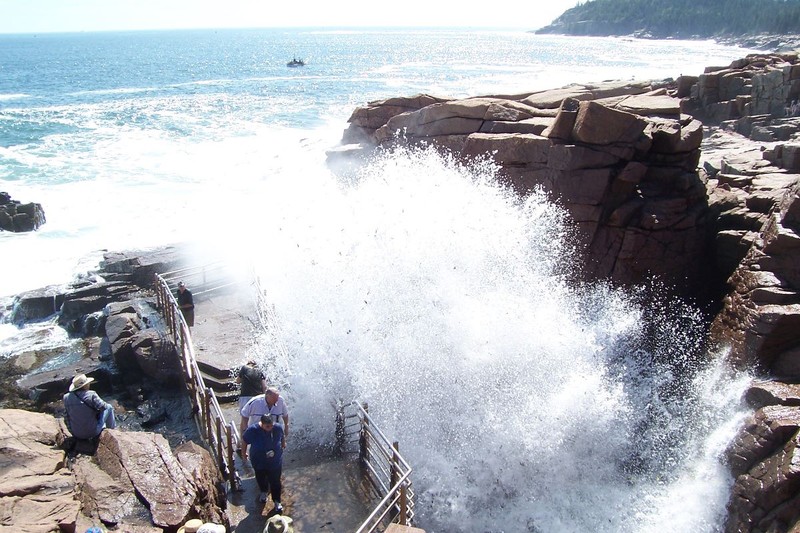 Backstory and Context
In the 1800's settlers came to Mount Desert Island on Maine's coast for fishing, shipbuilding, farming and lumbering. By the late 1800's the desire to protect and preserve the land had begun. George Dorr worked for 43 years of his life to preserve the lands of Acadia. George Dorr worked with others to establish the Hancock County Trustees of Public Reservations and its main purpose was to preserve the land for the public to use and enjoy. In 1913, they acquired 6,000 acres of land. By 1916 President Wilson created Sieur de Monts National Monument. Dorr continued to gain land and by 1919 President Wilson signed the act to establish the Lafayette National Park. George Dorr became the first park superintendent and by 1929 the name was changed again to what it is today, Acadia National Park. In French "Acadia" means Heaven on Earth. Today the park consist of more than 47,000 acres of oceans, forest, lakes and mountainous lands.
Acadia National Park is visited by millions of visitors each year and is called the "Crown Jewel of the North Atlantic Coast". There are fees for entering the park but you may purchase passes that allows you to enter daily, weekly or yearly. There are campgrounds for RVs or tents for visitors to stay in the park but in Bar Harbor there are hotels and Bed and Breakfast to stay at. Bar Harbor is a town located on Mount Desert and the closest to Acadia National Park. There are year around activities for all ages that include hiking, biking, boating, fishing, swimming and more. The water temperatures stay cool in the summer time so it is best to check the water temps before swimming. There is a Junior Ranger Program for children to participate in which gets them involved in the great outdoors. In the town of Bar Harbor there are many things to do including shopping, eating, museum tours, Whale watching and Lobster tours and more.
Many of the attractions that draws visitors include the 158 miles of hiking trails including Beehive Trail, Sand Beach, Boulder Beach, Thunder Hole, Bass Harbor Lighthouse, Jordan Pond and Cadillac Mountain. From the top of Cadillac Mountain, which is the highest point on the United States' East Coast, visitors can see the town of Bar Harbor and certain times of the year the Milky Way is visible and it is a great experience. Once visitors enter the park entrance they are on a one way road which is the start of Acadia's Scenic Park Loop Road which is a sinuous 27-mile route. The park does close periodically as well as hiking trails so it is best to check daily before visitors begin their adventure.
Sources
Acadia National Park, National Park Services. Accessed April 1st 2020. https://www.nps.gov/acad/index.htm.
Hartford, Greg . Acadia National Park, Acadia Magic . Accessed April 1st 2020. https://acadiamagic.com/.
Yogerst, Joe. Everything to know about Acadia National Park , National Geographic. July 22nd 2019. Accessed April 1st 2020. https://www.nationalgeographic.com/travel/national-parks/acadia-national-park/#close.
Image Sources
https://acadiamagic.com/schoodic/park-entrance.htm

https://acadiamagic.com/Park.html

https://www.mainetourism.com/places/downeast-and-acadia/recreations-and-attractions/

https://fineartamerica.com/featured/rocky-maine-shoreline-photo-acadia-national-park-boulder-beach-bill-swindaman.html

https://www.reddit.com/r/CampingandHiking/comments/957lza/jordan_pond_in_acadia_national_park_maine/

https://www.nps.gov/acad/planyourvisit/placestogo.htm

https://www.smithsonianmag.com/photocontest/detail/natural-world/milky-way-over-cadillac-mountain/

https://www.tripadvisor.com/Attraction_Review-g143010-d504861-Reviews-Sand_Beach-Acadia_National_Park_Mount_Desert_Island_Maine.html

https://www.mdislander.com/maine-news/thunder-hole-reopens

Additional Information