Snow Canyon State Park
Introduction
Snow Canyon State Park is a state park of Utah. The park is known for its majestic beauty, comprised of volcanic cones, deep red sandstone cliffs, sand dunes, and layers of rock. The park offers opportunity for hiking, biking, camping, wildlife and nature viewing/studies, photography, and ranger programs. This park remains a popular spot for outdoor enthusiasts.
Images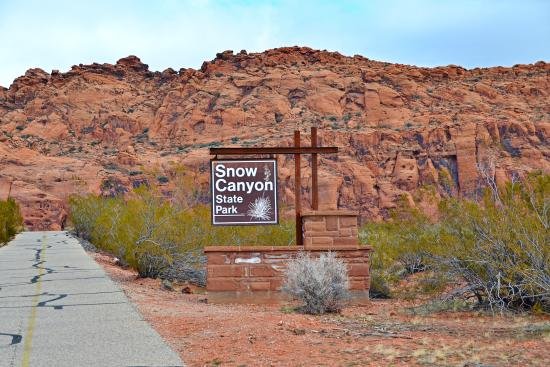 Backstory and Context
Snow Canyon State Park was originally inhabited by Anasazi Indians from A.D. 200 to 1250, using this canyon for hunting and gathering. In A.D. 1200, Paiute Indians used the canyon until the mid-1800s. Mormon pioneers discovered this canyon in the 1850s while they were searching for lost cattle. The park was then opened as a public state park in 1962.

Snow Canyon State Park remains a 7,400 acre park with scenic views of sandstone cliffs in desert environment, tucked amid lava flows. As the park is located within the 62,000 acre Red Cliffs Desert Reserve, the park offers various outdoor recreation. Visitors can enjoy hiking, wildlife viewing, photography, camping, junior ranger programs, ranger talks, biking, and nature studies. The park contains more than 38 miles of hiking trails, a three mile paved biking/walking trail, and over 15 miles of equestrian trails.

This park is located near St George, in southwestern Utah, 312 miles south of Salt Lake City. The park is open year-round between the hours of 6:00am to 10:00pm. Nearby attractions include Sand Hollow State Park, Quail Creek State Park, Gunlock State Park, Zion National Park, and St. George City. There is also a Tuacahn Theatre right outside of the park.
Sources
St. George Area Tourism Office. 2018. Snow Canyon State Park. Website. https://www.visitstgeorge.com/snow-canyon-state-park/

Utah.com. 2018. Snow Canyon State Park. Website. https://utah.com/snow-canyon-state-park
Additional Information