Steen Cannon Foundry
Introduction
Established in 1993, the Steen Cannon Foundry constructs fully operational and decorative cannon. The company was founded by Ashland resident Marshall Steen and has produced many of the cannons that are found at historical forts throughout the region. The company produces cannon for historical organizations, reenactors, and a variety of monuments and historical sites including those at Fort Smith and Fort Donelson.
Images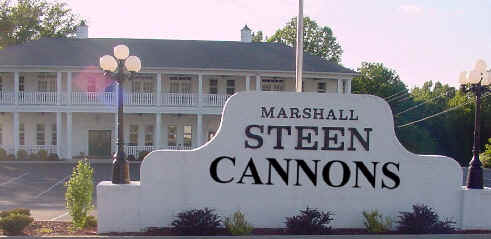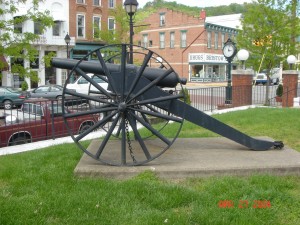 Backstory and Context
Starting in 1993, Steen Cannon Foundry was created by Marshall Steen with the goal to provide customers with full scale, authentic reproductions of cannons. This comes from Steen's love for Civil War history. An avid collector, he ensures that the cannons are period to cannons used in American battles. If blueprints are provided, the Foundry can reproduce any cannon that a customer wishes to have. Their cannons have served a functional use to many historical shows that take place at sites like Fort Smith and line the streets of downtown Ashland.
They guarantee that their barrels meet the highest standard in the industry and are finished with the highest grade products available to us. Their gun carriages are built with finish grade kiln-dried solid oak and are treated with the highest quality methods and products prescribed by the National Paint Institute. They will ensure that the highest quality of lumber is used to make the carriages for the cannons, but they cannot guarantee the longevity of the cannons. This is because of the differences in climate and humidity and the nature of wood to take on and give off moisture that, some cracking in the lumber will not occur.
Marshall Steen is a third generation mortician and accomplished businessman. After selling his paint business in Ashland, he used that money to help with the Foundry through the construction of the carriages. He also set up a military museum in the old Ashland Post Office, where he displays his fast collection of American military memorabilia.
Sources
"Steen Cannons." Steen Cannons Foundry. http://steencannons.com/about (Accessed February 18, 2018)
Independent, Adam BlackThe. "Old building, new purposes: Steens ready to introduce community to military museum and event venue." The Independent Online. The Independent, 22 Feb. 2015. http://www.dailyindependent.com/community/old-building-new-purposes-steens-ready-to-introduce-commun... (Accessed February 18, 2018).

Additional Information