The Carole Lombard House
Introduction
Carole Lombard was an actress best known for parts in screwball comedies such as My Man Godfrey and Nothing Sacred. She was born in Fort Wayne, Indiana on October 6th, 1908 as Jane Alice Peters. Her family moved to Los Angeles, California after her parents' divorce. At a young age, she decided to pursue an acting career in the movies. She fulfilled her goal and even became the highest paid actress in Hollywood in 1937. In 1939, she married the actor voted the "King of Hollywood," Clark Gable. Carole Lombard, along with her mother, press agent, and nineteen army personnel, died on January 16, 1942 when their plane crashed into Mt. Potosi in Nevada. She had just completed a tour raising money for the war effort.
Images
The Carole Lombard House. Photo by Robert Matzen.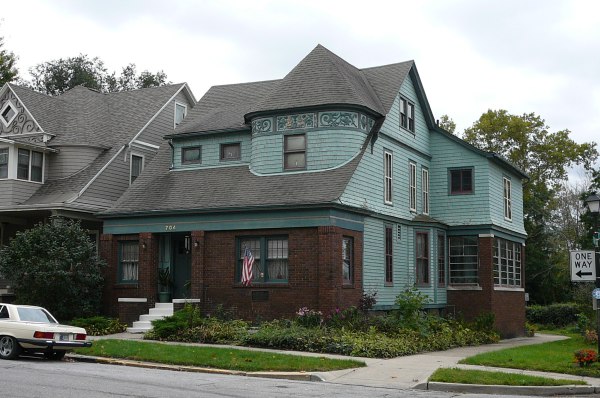 Carole Lombard photographed by George Hurrell in 1937.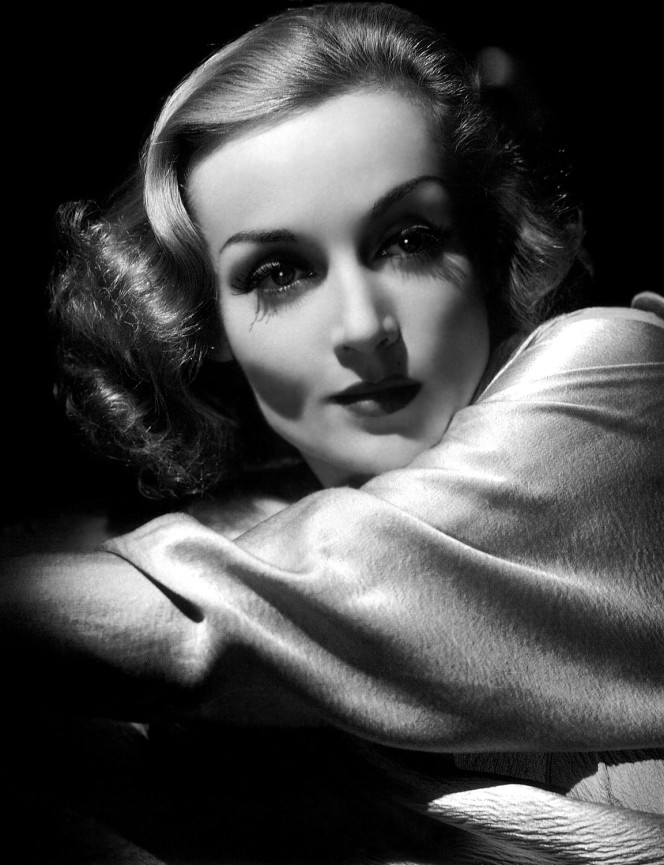 Backstory and Context
Carole Lombard, born on October 6th, 1908 as Jane Alice Peters, spent the first six years of her life in Fort Wayne, Indiana. In the Carole Lombard House, she became a tomboy, keeping up with her two older brothers in a variety of sports. It was also where she first learned about philanthropy when her family housed victims of the Great Flood of 1913. In 1914, Carole's parents divorced, and her mother took the children to Los Angeles. When Carole was only twelve years old, she was spotted by a film director and cast in her first bit part. At that young age, she decided that she was going to be a movie star and began taking acting and dancing lessons. While performing in the Coconut Grove as a young woman, she was discovered once more and given a screen test by Fox Studios. Her early parts were only small roles in silent Westerns, but she was gaining popularity with audiences. Then her luck changed. Carole was in a car accident that sent her through the windshield and injured her face. She endured painful and expensive plastic surgery hoping not to lose her career. All that was left was one scar, but the close-ups prevalent in silent films made it more noticeable.
Some of Carole's friends suggested she try to work for the comedy producer Mack Sennett who launched the careers of stars such as Gloria Swanson and Harold Lloyd. Sennett didn't think audiences would notice Carole's scar when she was performing pratfalls and other forms of physical comedy, so he took her on. After working with Sennett for a year and a half, Carole was contracted by Paramount Pictures in 1930. Around that time, she met actor William Powell, and the two were married in 1931. They divorced two years later but remained friends. It was during their brief marriage that Carole first met actor Clark Gable. They co-starred in the drama No Man of Her Own, but there was very little chemistry between them off set. In fact, at a party for the cast and crew, Carole presented Clark with a ham with his picture on it, insinuating that he was an over-dramatic actor. Carole then met and fell in love with the Italian singer Russ Columbo, but their romance was cut short when he was killed by a friend's gun that was accidentally set off. Her grief motivated her to focus more on her work than ever.
Carole Lombard starred in her most memorable roles during the mid to late 1930s. The zany comedies Twentieth Century and My Man Godfrey (which co-starred her ex-husband William Powell) earned Carole the nickname "the queen of screwball." In 1937, she became the highest-paid woman in Hollywood. Carole's personal life underwent great change during this period, too. She and Clark Gable met again and this time hit it off. The couple married in a simple ceremony on March 29, 1939. Carole and Clark called each other "Ma" and "Pa" and preferred to live a life away from the hustle and bustle of Hollywood. They lived, instead, on a ranch in Encino, California where they could hunt, raise livestock, and ride horses. The main source of conflict between the newlyweds was Clark's wandering eye. At the start of the 1940s, Carole returned to comedies after a string of dramas that were not enthusiastically received by fans. After working on Alfred Hitchcock's only comedy, Mr. and Mrs. Smith, Carole played alongside Jack Benny in Ernst Lubitsch's To Be or Not to Be. The movie, also a comedy, centered around an acting troupe in Poland that brings down a Nazi spy.
Carole was patriotic, and wanted to do more than make movies that poked fun at America's enemies. So, she embarked on a tour of the U.S. asking people to buy government bonds. The trip ended in Carole's home state of Indiana. Carole was so eager to get home (some say to check up on Clark) that she insisted that she, her mother Bessie, and press agent Otto Winkler take a plane home rather than a train as planned. Bessie and Otto were afraid to fly, so the trio agreed to a coin flip. Carole won out and the three of them boarded a DC-3 after three others canceled their trip. At one of the many fueling stops required for planes in the 1940s, all non-army personnel were told to disembark. Carole refused, even bringing up friend and Trans World Airlines owner Howard Hughes to authorities. They relented and Carole and company boarded the plane once more. Flight 3 crashed into Mt. Potosi on January 16, 1942, killing all twenty-two onboard. It is still not understood why the plane was just off-course enough to fly directly into the mountain. Theories about faulty equipment, poor visibility, and even sabotage have all been considered. After the plane crashed, locals formed search groups only to find wreckage atop the 8,500-foot-tall mountain. Carole was thirty-three years old when she died. President Franklin D. Roosevelt posthumously awarded her the Medal of Freedom for being the first woman killed in the line of duty in WWII. Her last film, To Be or Not to Be, was released as a tribute to her, after the studio removed one of her character's lines: "What can happen in a plane?"
Sources
Carole Lombard House. Architecture & Community Heritage · Fort Wayne, Indiana. . Accessed March 26, 2018. https://archfw.org/heritagetrail/west-central-trail/carole-lombard-house/#_ftnref2.

Castaldi, Tom. Carole Lombard: From Fort Wayne Flood to the Silver Screen. Indiana Historical Bureau. June 16, 2016. Accessed March 26, 2018. https://blog.history.in.gov/?p=885.

Rogers, Keith. Crash that killed actress Carole Lombard, 21 others near Las Vegas still echoes after 75 years. Las Vegas Review Journal. January 15, 2017. Accessed March 26, 2018. https://www.reviewjournal.com/news/politics-and-government/nevada/crash-that-killed-actress-carole-lombard-21-others-near-las-vegas-still-echoes-after-75-years/.

Biography for Carole Lombard. Turner Classic Movies. . Accessed March 26, 2018. http://www.tcm.com/tcmdb/person/115700|27807/Carole-Lombard/biography.html.

'Tomboy' Carole Lombard Earned $2,000,000. Los Angeles Times. . Accessed March 26, 2018. http://www.latimes.com/local/obituaries/la-me-carole-lombard-19420118-story.html.

Matzen, Robert. Fort Wayne History Center Carole Lombard. Robert Matzen. . Accessed March 26, 2018. https://robertmatzen.com/tag/fort-wayne-history-center-carole-lombard/. Photo source.


Additional Information