Joe Frazier's Gym
Introduction
The home gym of former Olympic Gold Medalist and World Heavyweight Champion Joe Frazier. After he retired from boxing, Frazier used the gym to train fighters and provide an alternative to the dangers of the streets for local inner-city youths. It was added to the National Register of Historic Places in April of 2013.
Images
Joe Frazier in front of Joe Frazier's Gym in 1996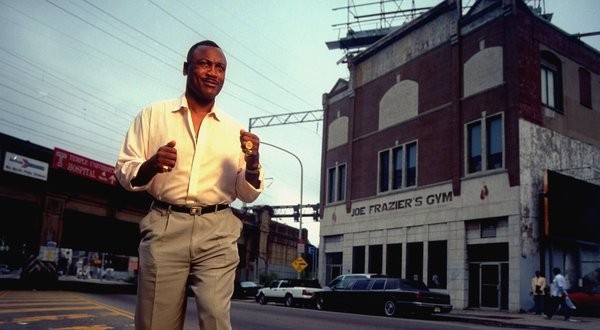 Joe Frazier and Muhammad Ali in 1971, the first of their three historic fights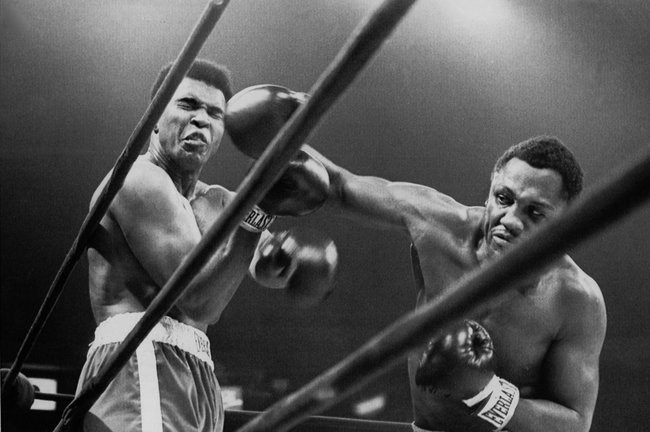 Backstory and Context
Joe Frazier (1944-2011) was born in Beaufort, South Carolina, but, seeking greater opportunity, moved to Philadelphia in his teens and adopted the city as his home for the rest of his life. A successful amateur fighter, Frazier won Gold Glove heavyweight titles in 1962, '63, and '64, en route to winning the Gold Medal for boxing in the heavyweight division at the Tokyo Olympics in 1964.

Frazier is most well-known for his three epic battles in the ring with Muhammad Ali. Their first meeting was dubbed "The Fight Of The Century" by the press leading up to the event1. The fight lived up to its billing as the pugilists engaged in a brutal, 15-round contest. Frazier was awarded a unanimous decision and crowned the World Heavyweight Champion. Frazier would lose his title to George Forman two years later, before facing Ali again in '74 and '75, both of which he would also lose. He retired from fighting in 1976, save for a one-fight comeback in 1981, and finished his career with a record of 32-4-12.

Following his retirement, Frazier dedicated himself to training fighters at his North Philadelphia gym and giving neighborhood youths an alternative to the streets. Frazier faced health and financial problems later in life and was forced to sell the gym in 2008. He died from complications related to liver cancer in 2011.

The National Register of Historic Places says of Joe Frazier's Gym:
Joe Frazier's Gym is an important building associated with Frazier's life and productive career, and serves as a powerful representation of both African-American and boxing history in twentieth-century Philadelphia. Joe Frazier's Gym meets Criterion Consideration G, as though his accomplishments and active career may have taken place within the last fifty years, it is clear that Frazier is an important figure in late 20th century boxing history, this building best reflects his success and lasting impact within the sport, and this building is very important within the city of Philadelphia's African American sports resources. The period of significance represents the duration of Joe Frazier's involvement with the building, from 1968 to 2008.

Sources
1. http://life.time.com/culture/muhammad-ali-joe-frazier-photos-fight-of-the-century/#1 2. http://boxrec.com/list_bouts.php?human_id=000147&cat=boxer
Additional Information