Summerhouse, U.S. Capitol
Introduction
Construction on this hexagonal brick structure that is built into the sloping hillside of the front lawn of the Senate side of the Capitol began in 1879. The building was part of Frederick Law Olmsted's plan to improve the Capitol Grounds, a task that he had been appointed to by Congress five years prior. Dubbed the Summerhouse, the hexagon building was a response to parched and overheated visitors to the capitol and featured shady spaces and water fountains along with wrought-iron gates and decorative landscaping. The Summerhouse utilized an open-air design to maximize breezes while the benches are covered and protected from the sun and rain.
Images
Capitol Architect Frederick Law Olmsted originally planned to create two of these structures-one on the southern side of the Capitol in addition to this one on the northern side.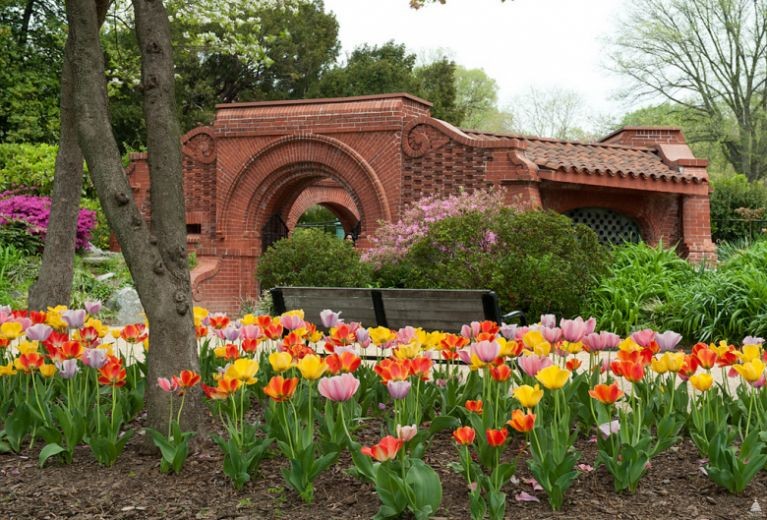 The central fountain is now only for aesthetic purposes and parched visitors can drink from the individual fountains in the center of the Summerhouse.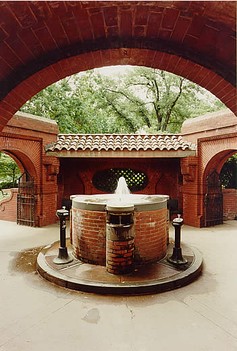 Backstory and Context
The interior of the Summerhouse offers stone benches and can seat twenty people. A fountain in the center of the building held either ladles or cups on a chain. Owing to modern sanitation standards, water is now provided by individual drinking fountains. There is a small grotto and waterfall outside the Summerhouse that can also be seen through a small window within the structure. Architect Olmstead wanted to make the structure close enough to the Capitol without intruding upon its grandeur but he also wanted to make sure there was enough foot traffic in the park to "
prevent its use for improper purposes."
Sources
Summerhouse. Architect of the Capitol. . Accessed March 17, 2017. https://www.aoc.gov/capitol-grounds/summerhouse.


Additional Information