Shipley-Magee House and the Carlsbad Historical Society
Introduction
Located in the quaint and historic Shipley-Magee House, the museum and archives of the Carlsbad Historical Society are open to the public. The home features turn-of-the-century furnishings reflective of some of the early leading families of the community. The museum offers exhibits related to Native inhabitants and early businesses, with an emphasis on the region's agricultural roots. Visitors can tour the Shipley Barn and the Granary located in the adjacent park complete with antique farming implements. The historical society also operates Heritage Hall within the park. This building also offers artifacts and exhibits related to the early settlers and agricultural history of the region. Prior to being relocated to the park, the building served as a church, library, and police department headquarters. The home is surrounded by an award-winning rose garden that is maintained by the California Coastal Rose Society.
Images
This home was built in 1887 and is now home to the Carlsbad Historical Society.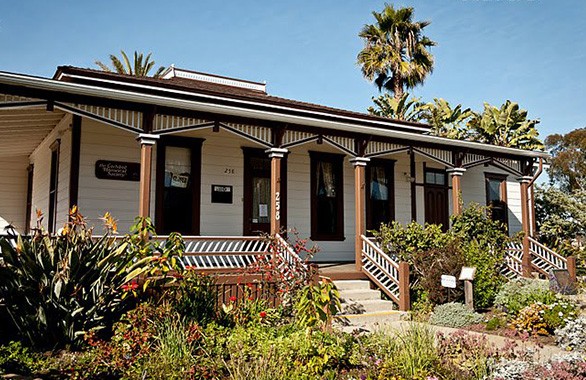 Local historian Susan Schnebelen Gutierrez published this book in 2002 to commemorate the 50th anniversary of the city's incorporation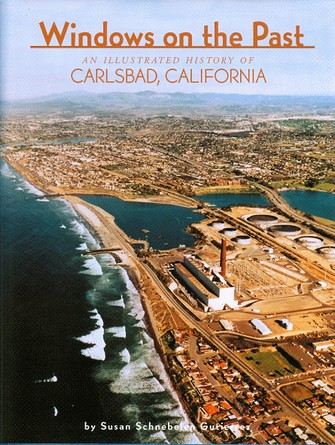 Backstory and Context
Now home to the local historical society, this home was constructed for the family of Carlsbad Land and Water Company Founder Samuel Church Smith in 1887.
Alexander Shipley purchased the home in the 1890s. In the 1970s, Alexander's daughter Florence donated the property to the city for use as a park and historical museum.
Sources
History of the Magee House. Carlsbad Historical Society. . Accessed March 15, 2017. https://www.carlsbadhistoricalsociety.com/.


Additional Information