The Ginger Rogers House and Museum
Introduction
Ginger Rogers was one of the most famous actresses of the mid-20th century and is best-known for her partnership with dancer and actor Fred Astaire, although she also starred in many successful films without Astaire. Rogers was born as Virginia Katherine McMath on July 16th, 1911. Her career dates back to a Charleston dance contest at age fourteen that allowed her to begin performing in vaudeville. After that, Ginger acted on stage and in numerous Hollywood films. In 1992, three years before her death, she was awarded the Kennedy Center Honors in recognition of her artistic achievements. In 2016, renovations began to turn her childhood home into a museum.
Images
Photo of the Ginger Rogers House by Marge Padgitt. In 1994, the home was declared a Historic Landmark by the City of Independence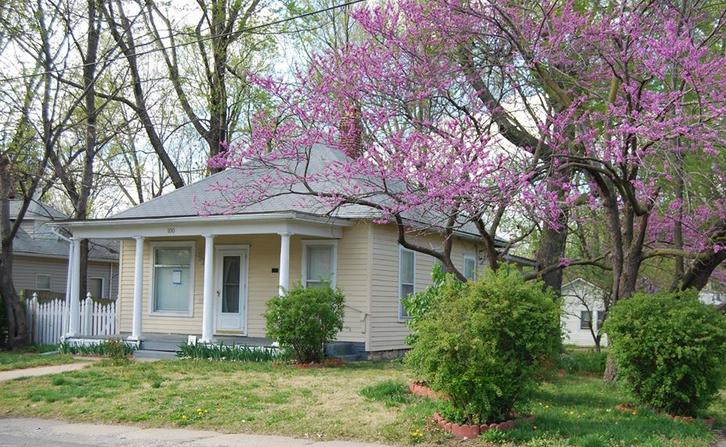 "The most important thing in anyone's life is to be giving something. The quality I can give is fun, joy and happiness. This is my gift." - Ginger Rogers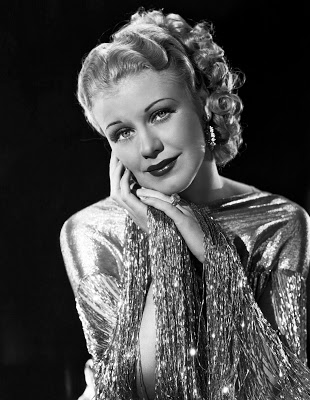 Photo of Ginger visiting her childhood home. Life Magazine March 2, 1942, (Vol. 12, No. 9) (Time, Inc.)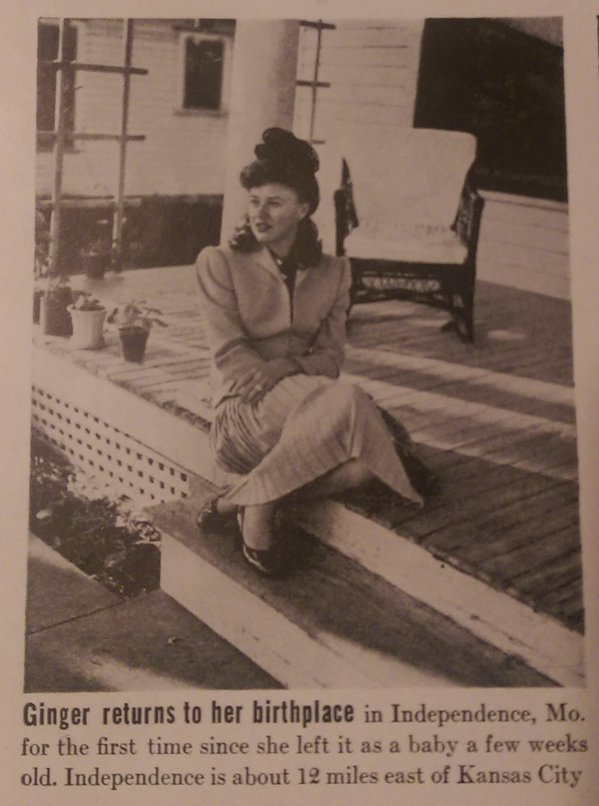 Backstory and Context
Ginger Rogers was born Virginia Katherine McMath on July 16, 1911. She and her mother lived in Independence, Missouri for the first four years of her life. After that, Ginger was sent to live with her grandparents in Kansas City while her mother Lela worked as a scriptwriter and later a Marine. Around this time, Virginia's family started calling her "Ginger" because of a baby cousin who pronounced "Virginia" as "Ginja." When Lela returned, she was remarried to John Rogers. She and Ginger took John's last name though he never formally adopted Ginger. The trio left for Texas in 1920, where Ginger would win a Charleston dance contest at age fourteen. As a prize, she won a four-week performance tour on the Interstate Theatre Circuit. "Ginger and the Redheads," as she and her backup dancers were called, were so successful that they extended their tour to six months across various Western states.
Ginger married Jack Culpepper at age seventeen, and the two came up with their own singing and comedy vaudeville act. Their partnership did not last long, however, and she soon established herself as a solo performer. She appeared on Broadway in 1929 in Top Speed and acted in her first film, A Night in a Dormitory. Ginger and Jack officially divorced in 1931, and they parted amicably. Two years later, Ginger enamored audiences when she played in a supporting role alongside Fred Astaire in Flying Down to Rio. Roger's and Astaire's studio, RKO, realized that they had a fan-favorite pairing on their hands, and the two went on to star in nine more films together including Top Hat and Swing Time. In 1936, the state of Texas honored Ginger Rogers by making her their first female Navy admiral.
The 1940s was the decade in which Ginger made her most successful films without Astaire. The dramatic "women's picture" Kitty Foyle earned Rogers her only Academy Award in 1940. One year later, she divorced actor Lew Ayres, whom she had wed in 1934. In 1942, Ginger, accompanied by LIFE magazine, visited her childhood home in Independence. She remarried once again in 1943, this time to actor Jack Briggs. That couple, too, would divorce in 1949. Ginger's financial success during the 1940s allowed her to buy a dairy complex in Oregon. The complex went on to supply milk to a nearby military cantonment throughout World War II. Ginger would leave Beverly Hills in the late 1960s to live at her home in Oregon until 1990.
Ginger gradually took less and less roles as the quality of films offered to her decreased in the 1950s and 1960s. She also married and divorced two more times: once to French actor Jacques Bergerac and once to actor William Marshall. Ginger gave her last movie performance in 1965's Harlow but continued to work on stage. In the 1970s, she took the lead role in Hello Dolly! and starred in Mame in London. Ginger performed that role in a special performance for Queen Elizabeth II. Ginger retired in 1984 and wrote an autobiography, Ginger, My Story, published in 1991. In 1992, she received the Kennedy Center Honors award in recognition of her lifetime of work. Ginger Rogers died of natural causes in 1995 at age 83, nearly a year after visiting her childhood home one last time.
The transformation of Ginger Rogers's childhood home into a museum began in 2016. Since then, a number of restorative acts and updates have been completed. The floors in the kitchen and bathroom were re-laid and period-appropriate fixtures added. Wooden trim has been repaired or replaced to bring the house back to its original appearance. In the spring of 2018, more work will be done, such as adding fencing, sidewalks, landscaping, and a parking lot. Currently, the museum is still under construction and only open to tour groups with reservations. The grand opening is set to take place during the Ginger Rogers Festival of 2018. The festivities begin on Ginger's birthday, which former president Harry Truman declared "Ginger Rogers Day" back in 1964.
Sources
About the Project. The Ginger House. Accessed March 14, 2018. http://www.thegingerhouse.org/about-the-project.html. Information and photo source.

About Ginger. The Ginger House. Accessed March 14, 2018. http://www.thegingerhouse.org/about-ginger.html.

Biography. GingerRogers.com. Accessed March 14, 2018. https://www.gingerrogers.com/about/biography/.

Quotes. GingerRogers.com. Accessed March 14, 2018. https://www.gingerrogers.com/about/quotes/.

Overview for Ginger Rogers. Turner Classic Movies. . Accessed March 14, 2018. http://www.tcm.com/tcmdb/person/164119%7C61650/Ginger-Rogers/.

Grau, Meredith. Star of the Month: Ginger Rogers. La La Land: Fame Fortune, and Forensics. September 01, 2011. Accessed March 14, 2018. http://lalalandhistory.blogspot.com/2011/09/star-of-month-ginger-rogers.html. Photo source.


Additional Information