Owens-Rogers Museum
Introduction
This small, Craftsman-style bungalow in Independence, Missouri was the birthplace of Academy Award winning actress Ginger Rogers. Born on July 16, 1911, Ginger and her mother Lela lived here for the first few years of her life before moving to Texas. At the age of 14, Ginger's career in show business was launched after winning a state Charleston contest in Texas. She would go on to make 73 films, including 10 notable movies with Fred Astaire, and appear on stage and television. Throughout her life, Ginger made a number of trips backs to her home in Independence, including with one final trip in 1994, less than a year before her death. In 2016, the home was renovated and restored, and it opened briefly as a museum honoring Ginger and Lela in 2018. Now, the home is owned by a fan of Ginger Rogers and special tours can still be arranged.
Images
The Owens-Rogers home in Independence, Missouri, where actress Ginger Rogers was born in 1911
Ginger Rogers posing on the front porch of the home in Independence for a Life Magazine feature, 1942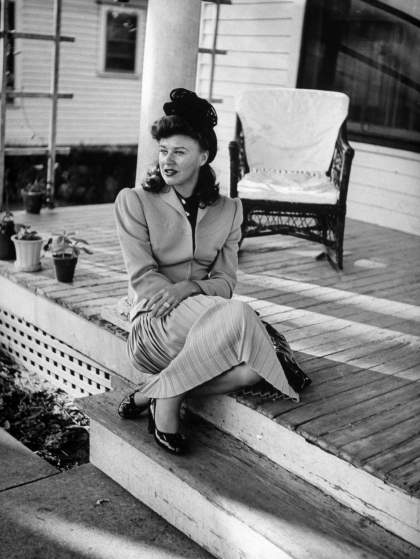 Historic marker dedicated on Ginger Rogers' birthday in 1994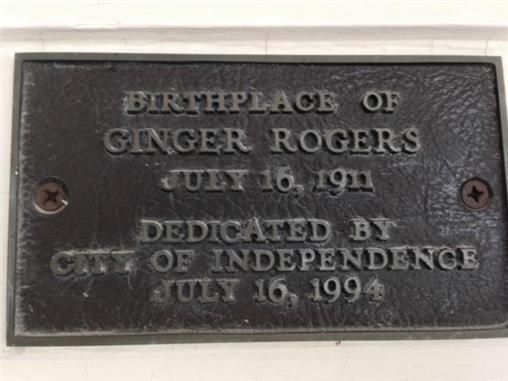 Former President Harry S. Truman (center) poses for a photo with Ginger Rogers (second from the right) and her mother, Lela Rogers (right), at the Truman Library in Independence, Missouri, 1964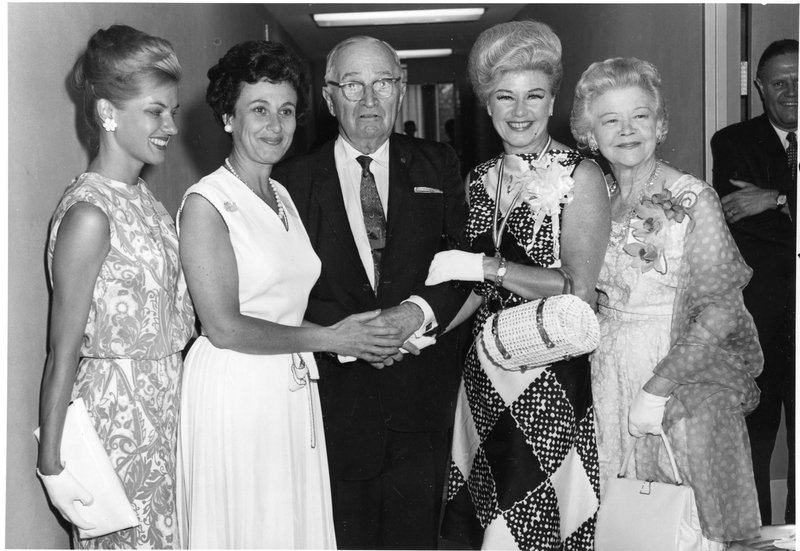 One of the bedrooms inside the Owens-Rogers Museum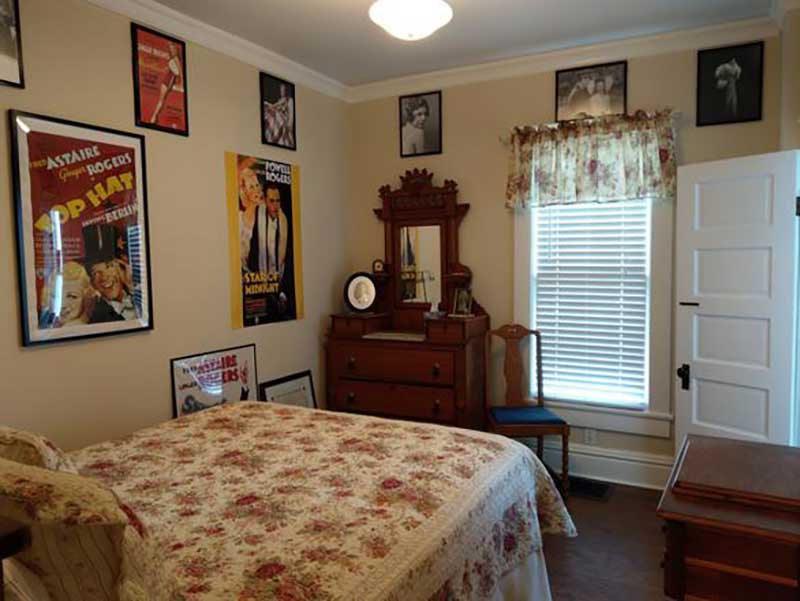 Fred Astaire and Ginger Rogers in their first of 10 movies together, "Flying Down to Rio," 1933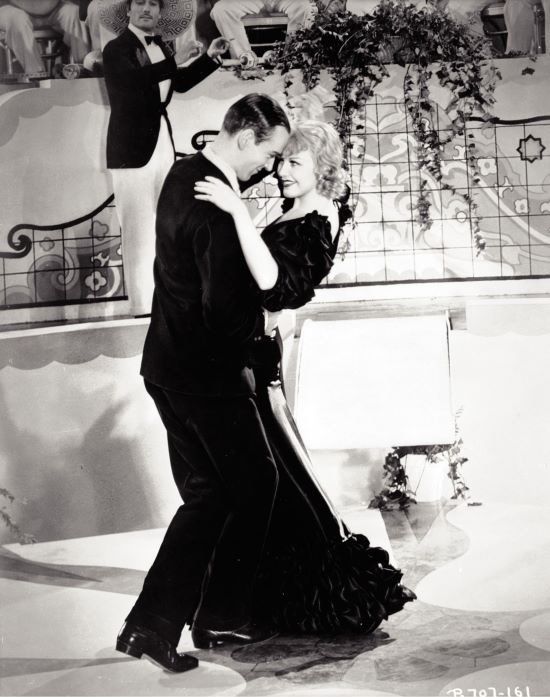 Backstory and Context
Virginia Katherine McMath, later to be known as Ginger Rogers, was born at this home on 100 W Moore Street in Independence on July 16, 1911. She and her mother, the former Lela Owens, lived in Independence for the first four years of Ginger's life, and then the little girl was sent to live with her grandparents in Kansas City while Lela worked as a scriptwriter and later served as a Marine. When Lela returned, she was remarried to John Rogers, and she and Ginger took John's last name.
The family left for Texas in 1920, where Ginger won a Charleston dance contest at the age of 14, with the prize being a four-week performance tour on the Interstate Theatre Circuit. "Ginger and the Redheads," as she and her backup dancers were called, were so successful that they extended their tour to six months across various western states. Ginger married her first husband, Jack Culpepper, at just 17, and the two created their own singing and comedy vaudeville act. Their marriage and partnership did not last long, however, and she soon established herself as a solo performer.
Ginger appeared in a Broadway show in 1929 called Top Speed and appeared in her first film, A Night in a Dormitory. After moving to Hollywood and signing with RKO Pictures, Ginger enamored audiences when she danced alongside Fred Astaire in Flying Down to Rio. RKO realized that they had some special with Fred and Ginger, and the two went on to star in nine more films together and became one of the most beloved screen pairings of all time. Lela remained Ginger's chief mentor and even managed much of her daughter's career. While Ginger was at RKO, Lela ran an acting school, helping train actresses like Lucille Ball and Betty Grable.
In 1940, Ginger earned an Academy Award for her performance in the dramatic "women's picture," Kitty Foyle. Two years later, Life magazine accompanied her back home to Independence, where they photographed the actress at the home in which she was born. Her financial success during the 1940s presented Ginger with the opportunity to buy a dairy ranch in Oregon. The Rogue River Ranch, as it was called, went on to supply milk to a nearby military cantonment throughout World War II.
As the quality of films offered to her declined in the 1950s and 1960s, Ginger's career on-screen began to dwindle. Her last movie performance was in the 1965 film, Harlow, but she continued to appear on stage, playing the lead role in Hello Dolly! and Mame. Lela Rogers passed away at the age of 86 in 1977. Ginger continued to work until the late 1980s and she published her autobiography, Ginger: My Story, in 1991. In 1992, she was awarded the Kennedy Center Honors. Ginger Rogers died of natural causes in 1995 at the age of age 83, nearly a year after visiting Independence for the last time.
The transformation of the house, built in 1906, into a museum began in 2016 when Three Trails Cottages LLC purchased it and embarked upon a restoration project. The floors in the kitchen and bathroom were re-laid and period-appropriate fixtures added, and wooden trim was repaired or replaced to bring the house back to its original appearance. The house was named a Historic Landmark property by the city of Independence in 1994.
The Ginger House Museum opened in 2018 and featured memorabilia from Ginger's career, as well as personal items from her estate. Unfortunately, due to the COVID-19 pandemic, the museum closed in 2020. The home was then sold to a fan and special presentations are still available. The Owens-Rogers House presents this small town filled with rich history with a bit of Hollywood history, reminding us that even some of Hollywood's most glamourous stars had the humblest of beginnings. 
Sources
Overview for Ginger Rogers. Turner Classic Movies. Accessed March 14, 2018. http://www.tcm.com/tcmdb/person/164119%7C61650/Ginger-Rogers/.
About Us, Owens-Rogers Museum. Accessed March 14th, 2018. https://owensrogersmuseum.com/about-us.
Filmography, Owens-Rogers Museum. Accessed March 14th, 2018. https://owensrogersmuseum.com/films%2C-etc-listing.
Cesaric, Corin. Inside the Home Where Ginger Rogers Lived, Missouri Life. January 1st, 2020. Accessed January 15th, 2023. https://missourilife.com/inside-ginger-rogers-home/.
Ljungblad, Tammy. Birthplace of Ginger Rogers opens as museum in Independence, Mo., Chicago Tribune. September 6th, 2018. Accessed January 15th, 2023. https://www.chicagotribune.com/travel/ct-ginger-rogers-museum-20180906-story.html.
Lela Rogers, 86, Mother of Actress Ginger Rogers, Editor, Film Producer, Washington Post. May 28th, 1977. Accessed January 15th, 2023. https://www.washingtonpost.com/archive/local/1977/05/28/lela-rogers-86-mother-of-actress-ginger-rogers-editor-film-producer/4c1ee65e-d804-48e9-ac85-ce9013ab4615/.
Image Sources
Jackson County Historical Society

Recording Ginger

Jackson County Historical Society

Harry S Truman Library & Museum

Missouri Life

Once Upon A Screen

Additional Information