U.S. Olympic Training Center
Introduction
The US Olympic Training Center in Colorado Springs, Colorado was the first of the three US Olympic training centers to be established. It is best known for its high elevation and how that benefits athletes who train there. Colorado Spring is also home to the US Olympic Committee, which is responsible for overseeing American olympic athletes and olympic teams.
Images
Tours of the training center are available.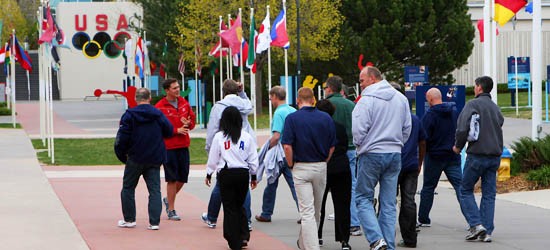 Colorado Springs Training Center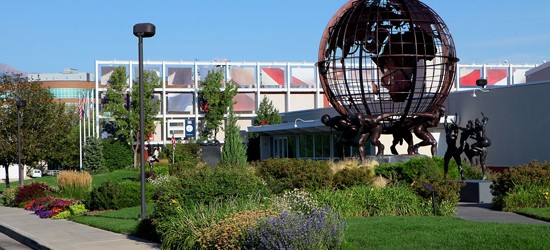 Backstory and Context
The United States Olympic Committee (USOC) was founded in Colorado Springs, Colorado in 1894. The USOC's focus is to promote the Olympic movement throughout the country as well as training, entering and funding the different Olympic teams. USOC supports the Olympic, Paralympic, Youth Olympic, Pan American and Parapan American Games teams.
The US Olympic Training Center is the flagship training center for the USOC. The Colorado Spring training center sets on 35 acres near downtown Colorado Spring, Colorado. The complex has sports venues for fencing, gymnastics, judo, modern pentathlon, shooting, swimming, taekwondo, weightlifting, and wrestling. There are also state-of-the-art sports medicine and sports science centers as well as residence halls and a dining hall. This complex is able to provide training, housing and meals for more than 500 athletes and coaches at one time.
Athletes that train at the US Olympic Training Center will be provided direct athletic funding, health insurance, tuition grants, media and marketing opportunities, career services and performance-based monetary rewards. Athletes will also be provided performance services such as sports medicine, strength and conditioning, psychology, physiology and nutrition assistance.
Sources
"History."
United States Olympic Committee. Accessed June 25, 2014.
https://www.teamusa.org/About-the-USOC/Inside-the-USOC/History.
Additional Information