Sony Pictures Studios (Previously Metro-Goldwyn-Mayer Studios)
Introduction
At one time, Metro-Goldwyn-Mayer was the most successful movie studio in the United States. It boasted "more stars than there are in Heaven," with such actors under contract as Greta Garbo, Clark Gable, Katharine Hepburn, and Gene Kelly. The studio was a conglomeration of Metro Pictures, Goldwyn Pictures Corporation, and Louis B. Mayer Pictures Corporation, which merged in the mid-1920s. The studio's backlot, now owned by Sony Pictures, was renowned for its size and amenities.
Images
The gates to Sony Pictures Studios from their website.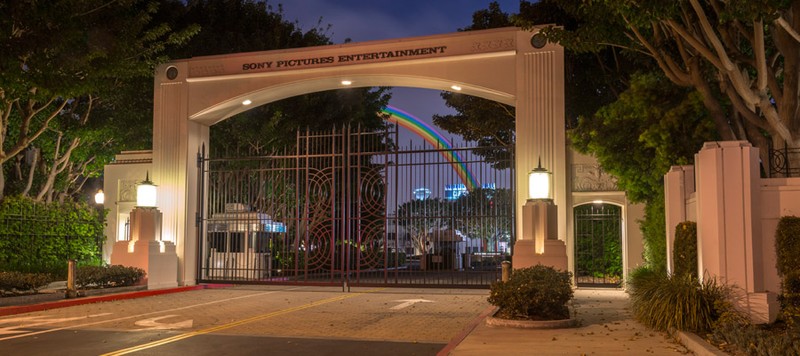 The entry gate from when the studio belonged to MGM. Photo from the Hollywood Reporter.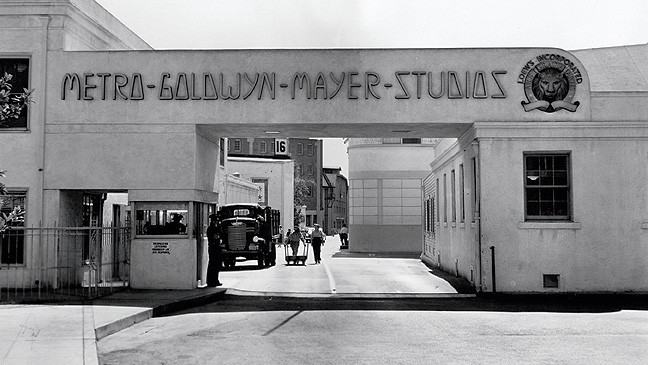 An aerial shot of the studios today from Sony's website.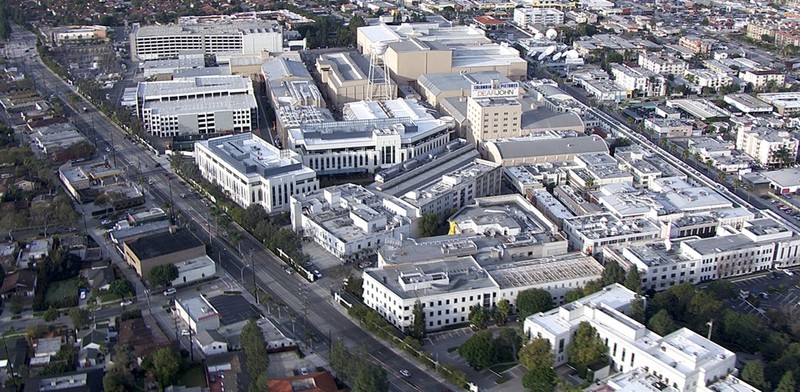 An aerial shot taken in 1924. Photo from Sony Pictures.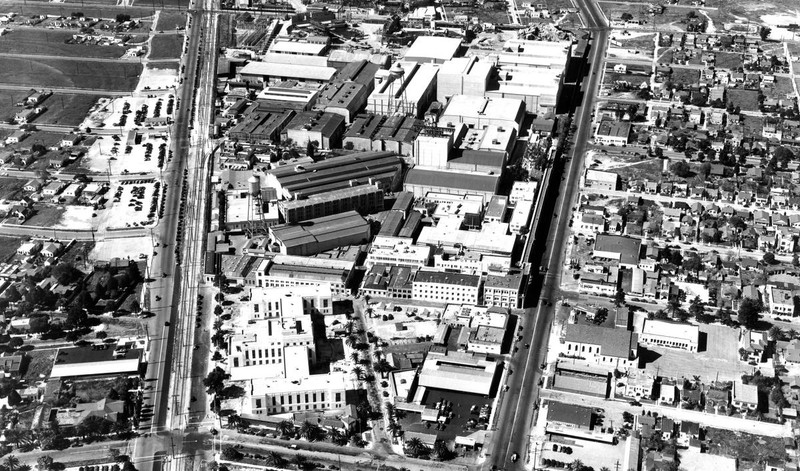 A main building on the MGM lot in the 1920s. Photo from MGM's website.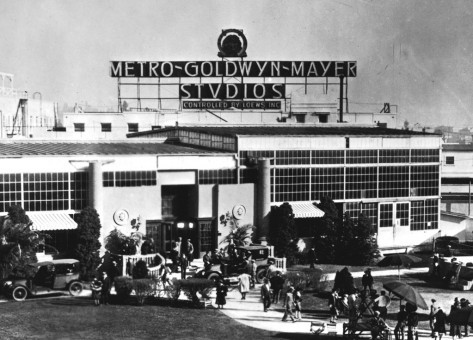 Backstory and Context
Before there was Metro-Goldwyn-Mayer, there was Metro Pictures (ran by Louis B. Mayer, then Marcus Loewe) and the Goldwyn Pictures Corporation (formed by Samuel Goldfish and Archibald Selwyn, among others). Metro was established in 1916 by Richard Rowland and Louis B. Mayer. The company filmed most of its movies in New York, Los Angeles, and Fort Lee, New Jersey. Louis B. Mayer struck out on his own in 1918, leaving for Los Angeles. Goldwyn was founded in 1916 as well. Its name was a combination of Goldfish's and Selwyn's. Goldfish, who had previously helped start the Jesse L. Lasky Feature Film Co., liked the name so much he changed his own to Samuel Goldwyn. Goldwyn Pictures filmed their movies in rented studios in Fort Lee until they bought the former Triangle Studios in Culver City, California. Goldwyn took over at the new studio and added more sound stages and buildings to the property in 1919.
Marcus Loewe, a film distributor, bought into Metro Pictures in 1920. Four years later, Metro and Goldwyn merged. Loewe soon saw the need for a head executive and brought Louis B. Mayer into the group in 1925, thus forming Metro-Goldwyn-Mayer. Mayer served as the head of the studio for twenty-five years, making MGM the most successful studio in Hollywood at its peak and making himself the highest paid man in the U.S. for almost a decade. Under Mayer, the studio lot grew and grew. Amenities on site included a barbershop, a 24-hour dining hall, a sawmill, and departments dedicated to each aspect of filmmaking. Twenty-eight new sound stages were built, including Stage 15 (the largest in the world at the time) and Stage 30 (which had an underground tank perfect for water scenes like those in Esther Williams's films). Some of the films that bolstered MGM's success included The Women, Mrs. Miniver, Singin' in the Rain, and Ben-Hur.
The story of MGM is closely tied to the story of another company, United Artists. United Artists was formed in 1919 by actors Mary Pickford, Douglas Fairbanks, Charles Chaplin, and director D. W. Griffith. The idea was to allow filmmakers more freedom than could be had under major studios. Chaplin wrote, directed, and starred in his own films for UA, and Pickford began producing after her retirement from acting. Financial struggles throughout the 1940s led the studio to shift from the production of movies to only financing and distribution. In the 1960s, UA became a subsidiary of the TransAmerica Corporation. More troubles came when five executives left to create Orion Pictures and when the big-budget Heaven's Gate flopped at the box office in 1980. In 1981, MGM bought the company and merged with it in 1983, becoming MGM/UA Entertainment. In 1992, a French bank bought the corporation and changed the name back to Metro-Goldwyn-Mayer, Inc.
MGM itself changed hands many times during the 1970s and diversified its holdings by investing in things such as casinos and resorts. The studio also sold off some of its assets, shrinking away from what had been a legendary backlot. The main lot was used for Lorimar Telepictures while MGM headquarters moved around, settling in Santa Monica in 1992, and now being located in Beverly Hills. In 1990, the Sony Corporation purchased the former MGM lot, renaming it Sony Pictures Studios. Visitors to Sony can tour what remains of what author Steven Bingen deemed "Hollywood's greatest backlot."
Sources
Metro-Goldwyn-Mayer, Inc.. Encylodpaedia Britannica. Accessed February 28, 2018. https://www.britannica.com/topic/Metro-Goldwyn-Mayer-Inc.

Studios and Films. Fort Lee Film Commission. Accessed February 28, 2018. http://www.fortleefilm.org/studios.html.

Louis B. Mayer Biography. Biography. Accessed February 28, 2018. https://www.biography.com/people/louis-b-mayer-9403666.

Studio Lot History. Sony Pictures Museum. Accessed February 28, 2018. http://www.sonypicturesmuseum.com/studio/history/studio. Photo and information source.

United Artists created. History.com. Accessed February 28, 2018. http://www.history.com/this-day-in-history/united-artists-created.

MGM History. MGM. Accessed February 28, 2018. http://www.mgm.com/#/about/mgm-history. Photo source.

Stages and Locations. Sony Pictures Studios. Accessed February 28, 2018. http://www.sonypictures.com/studios/. Photo source.

Welcome. Sony Pictures Studios Tours. Accessed February 28, 2018. http://www.sonypicturesstudiostours.com/. Photo source.

MGM Studios Gate. The Hollywood Reporter. November 20, 2011. Accessed February 28, 2018. https://www.hollywoodreporter.com/image/43-fea-artist-mgm-studio-gate-h. Photo source.


Additional Information