Lynette Woodard Park and Recreation Center
Introduction
The city of Wichita named this park and recreation center in honor of Lynette Woodard in 1984. Woodard may be the most influential women's basketball player in American history. In addition to her record-breaking career, Woodard was the first woman to play for the Harlem Globetrotters. She also scored the most points in NCAA Women's Basketball history with 3,649 during her career at the University of Kansas.
Images
Woodard played in the WNBA from 1997 to 1999.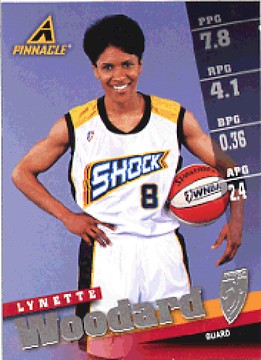 This display honors Woodard and can be seen at Allen Fieldhouse at the University of Kansas.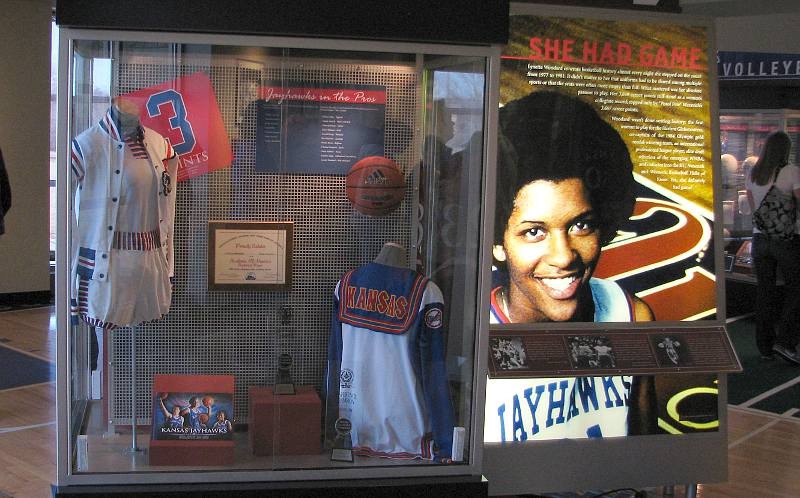 The city named the park and recreation center after Woodard in 1984.

Backstory and Context
Lynette Woodard was born on August 12, 1959 in Wichita, Kansas. Woodard led her high school to the championship in 1975 before setting the NCAA points record at the University of Kansas. After graduation, Woodard played for an Italian team and later returned to the United States where she captained the women's Olympic team and led them to a gold medal. She later joined the Globetrotters and then once again played overseas a few more years. Woodard became an athletic director for the Kansas City, Missouri, school district and then returned to the court, playing in the WNBA until her 40th birthday.
Sources
"Lynette Woodard." Kansapedia. Accessed June 20, 2014. http://www.kshs.org/kansapedia/lynette-woodard/12244.

"Lynette Woodard." Biography. Accessed June 20, 2014. http://www.biography.com/people/lynette-woodard-533268.

"Lynette Woodard Park." The City of Wichita. Accessed June 20, 2014. http://www.wichita.gov/ParkandRec/CityParks/Pages/LynetteWoodard.aspx.

Additional Information