Branch Rickey Park
Introduction
In 1935, Portsmouth opened its first baseball park, Riverside Park. Two minor league teams used the field from 1935 to 1940, first the Portsmouth Pirates, then the Portsmouth Redbirds. After the team left Portsmouth, the field was then used for local games. In 1966, it was renamed for former Redbirds and Brooklynn Dodgers' manager Branch Rickey, who signed Jackie Robinson in the 1940s. Local college Shawnee State University took control of the field in 1992 and still uses it today.
Images
Side view of Branch Rickey Field.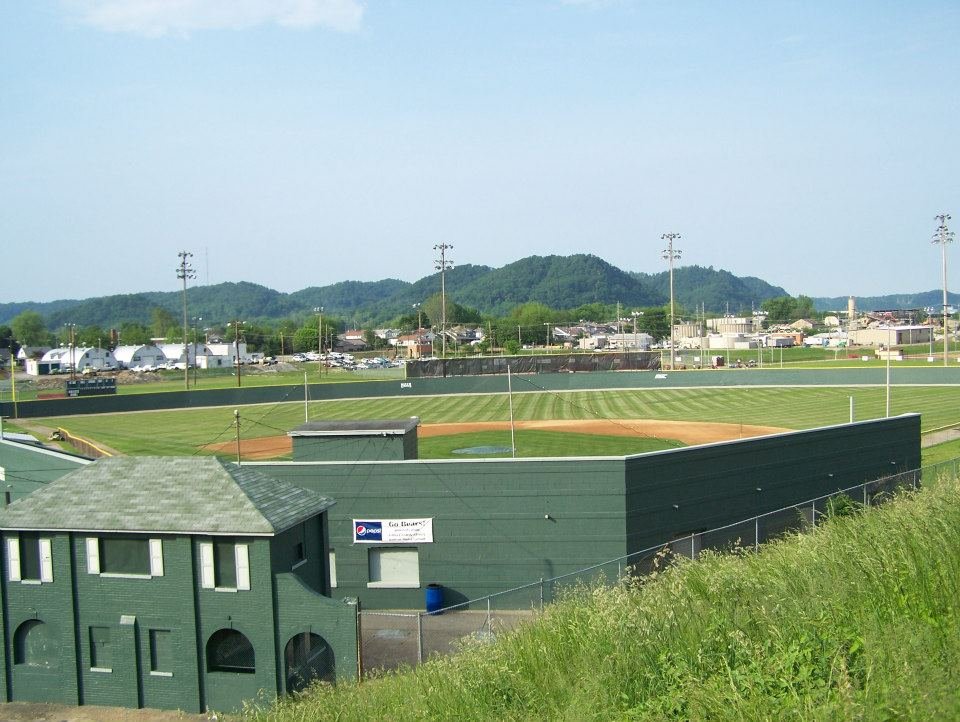 Portsmouth Redbirds program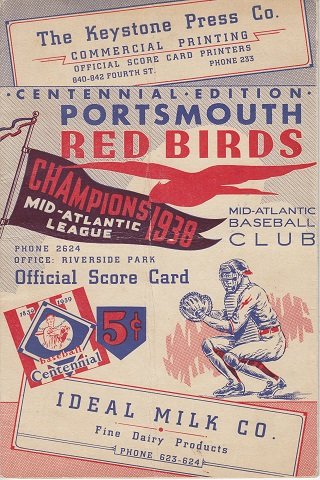 Portsmouth Redbirds team photo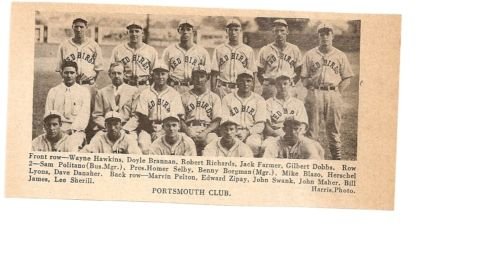 Red Bird Ale, named after the Portsmouth Redbirds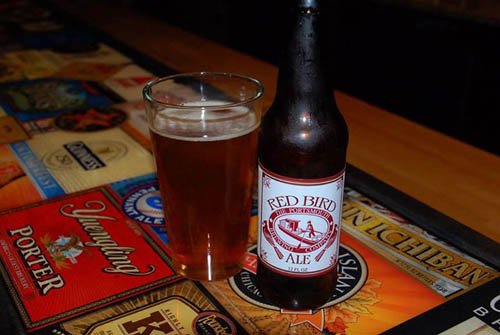 Backstory and Context
Riverside Park opened for the first time in the summer of 1935 with the Portsmouth Pirates, an affiliate of the Pittsburgh Pirates, taking the field. The team lasted for two seasons (1935-1936) and had a record of 94-151. After the 1936 season, the team changed to the Portsmouth Redbirds and was affiliated with the St. Louis Cardinals. This team became the pride of baseball in Portsmouth, and they lasted for four seasons (1937-1940) with a record of 271-244. The Redbirds were the first Portsmouth baseball team to make it to the playoffs. After the first playoff season came the second, but this time, the team made it to the Middle Atlantic League title game. The Portsmouth Redbirds won the title under the leadership of Bernhard Borgmann.
Bernhard Borgmann is considered one of the Portsmouth Redbirds' best managers. He managed the Redbirds for two seasons, leading them to the team's only playoff appearances and their only league title. Generally, the team's best manager is considered to be Walter Emmons Alston, who played for the Redbirds during the title season and was their last manager in the 1940 season. Once out of the minors, he managed the Dodgers and would win four World Series titles during his 23-year tenure with Brooklyn and Los Angeles. His legacy still lives on; he was inducted into the Baseball Hall of Fame on March 10, 1983. Alston was not the only baseball manager to come out of this area and end up in the Hall of Fame. The local hero, and the namesake of the park today, Branch Rickey ended up as one of baseball's greatest general managers.  
Branch Rickey was born in Stockdale, Ohio but ended up going to a local school in Lucasville, Ohio in 1899. He attended college at Ohio Wesleyan where he enjoyed playing sports. Rickey played and coached until World War I began. He then served as an officer in the U.S. Army in France where he commanded a chemical training unit that included two major league baseball players, Ty Cobb and Christy Mathewson. Rickey's baseball legacy was cemented when he became the Brooklyn Dodgers manager. Along with winning four World Series Championships (1926, 1931, 1934, 1942) and National League pennants (1928, 1930, 1947, 1949), he was the man who signed the first African American player in the MLB. Jackie Robinson was signed in 1947, effectively breaking the color barrier in the sport. Along with breaking baseball's color barrier, Rickey was also very important in growing the game. Rickey had a keen eye for talent and wanted to put it to use. Rickey invested in purchasing two minor league baseball teams where he was able to groom talent for the big stage. By doing this, many teams felt they needed to do the same in order to keep up with the competition. Rickey's minor league teams produced hall of fame players such as Enos Slaughter and Stan Musial along with other players such as Pepper Martin, Joe Medwick, and Dizzy and Daffy Dean. All of these players were pivotal pieces in the Cardinals World Series wins. Rickey was also able to change the way players practiced and prepared. He is credited with bringing batting helmets, batting cages, and pitching machines into everyday practice for his players. He was also one of the first managers and general managers to hire a full-time statistical analysis employee to help his organizations.
Rickey continued to manage the Dodgers until 1950 when an argument over how much power he had sent him to the Pittsburg Pirates. While manager of the Pirates he also made history by signing the first Latino player, Roberto Clemente. He managed the Pirates until 1955 when he retired. Branch Rickey passed away on December 9, 1965, in Columbia, Missouri at the age of 83. A year after his death in 1966, Portsmouth honored him by changing the name of Riverside Park to Branch Rickey Field. He was later elected into the Baseball Hall of Fame in 1967.   
Today, the field is used by Shawnee State University, and the memory of the Redbirds is kept alive by the local Portsmouth Brewing Company with its Red Bird Ale.
Sources
baseball Reference. Accessed February 05, 2018. https://www.baseball-reference.com/register/player.fcgi?id=borgma001ber.
Baseball Hall of Fame. Accessed January 25, 2018. https://baseballhall.org/hall-of-famers/alston-walter.
Baseball Hall of Fame. Accessed January 25, 2018. https://baseballhall.org/hall-of-famers/rickey-branch.
Baseball Reference. Accessed February 05, 2018. https://www.baseball-reference.com/bullpen/Portsmouth_Red_Birds.
Baseball Reference. Accessed January 25, 2018. https://www.baseball-reference.com/bullpen/Portsmouth_(OH)_Pirates.
Huffman, David E.. Detty, Jim. Postcard History series Portsmouth. Arcadia Publishing. https://www.arcadiapublishing.com/Products/9781467110839  
Portsmouth Brewing Company. Accessed February 10, 2018. http://www.portsmouthohbrewing.com/.
Branch Rickey Park. Shawnee State Bears. Accessed June 29, 2018. http://www.ssubears.com/f/Facilities/Branch_Rickey_Park.php. Photo source.
1939 Minor League Programs & Score Card. 1939 Baseball. Accessed June 29, 2018. http://1939baseball.com/minor_league_programs.html. Photo source.
Year of New Beer: Red Bird Ale, Portsmouth Brewing (OH). Lex Beer Scene. September 26, 2013. Accessed June 29, 2018. http://lexbeerscene.com/blog.php?id=96&bid=6. Photo source.
. Accessed November 4th 2019. https://baseballhall.org/hall-of-famers/rickey-branch.
Additional Information