Adair County Courthouse
Introduction
This Art Deco-style courthouse was designed by J.J. Haralson in 1929, after the previous courthouse burned down. Made of buff brick and stone, its decor emphasizes the area's Native American presence, featuring Native American figures and symbols carved out of stone. The courthouse in Pawnee County, OK the only other example in the state with similar designs. In 1930, around the time of the Adair County Courthouse's construction, Stilwell had a population of 1366.
Images
The Adair County Courthouse.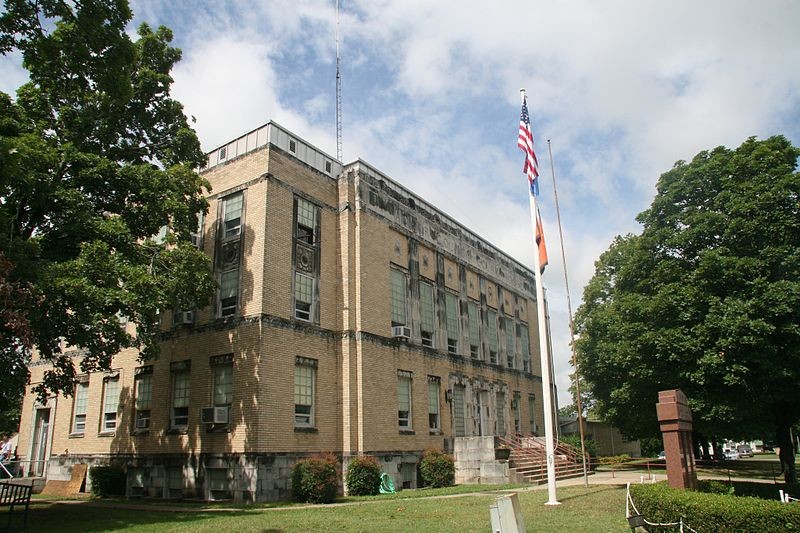 A closer look at the front entrance of the courthouse.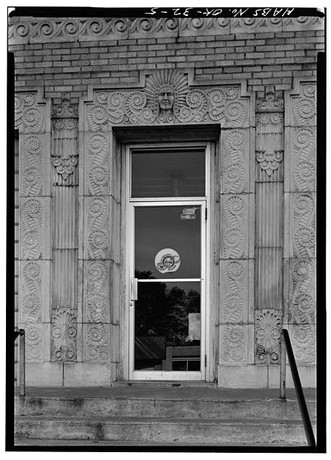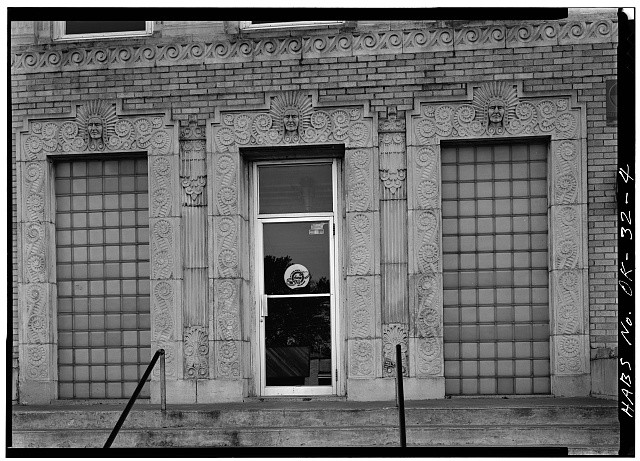 Backstory and Context
Background on Art Deco in Oklahoma
Following the discovery of oil in Oklahoma, many people moved to the area in hopes of finding wealth and opportunity. Towns, cities, and infrastructure grew rapidly, especially during the 1920s. At the time, Art Deco was a popular architectural style. Bigger cities like Oklahoma City and Tulsa boasted countless Art Deco buildings, though many have not survived to the present day. In Tulsa, however, you can still find the striking Boston Avenue United Methodist Church, built in 1929, around the same time as Stilwell's Courthouse.





Sources
"Adair County Courthouse, Courthouse Square, Stilwell, Adair County, OK." Historic American Buildings Survey (Library of Congress). Accessed February 10, 2018. https://loc.gov/pictures/item/ok0001/.

Barker, Betty Starr. "Oklahoma Historical Society." The Encyclopedia of Oklahoma History and Culture. Accessed February 10, 2018. http://www.okhistory.org/publications/enc/entry.php?entry=ST038.

"National Register of Historic Places Inventory--Nomination Form: Adair County Courthouse." U.S. Dept. of the Interior, NPS. Accessed February 10, 2018. https://npgallery.nps.gov/GetAsset/d82900e8-a5e4-490c-94bf-ef0e6364f112.

Image credit 1: https://commons.wikimedia.org/wiki/File:Adair_County_Oklahoma_courthouse.jpg
Image credit 2: https://www.loc.gov/pictures/item/ok0001.photos.129253p/
Image credit 3: https://www.loc.gov/pictures/item/ok0001.photos.129252p/


Additional Information