Broad Street Bridge / Historical Second Genesee Aqueduct for the Erie Canal
Introduction
The Erie Canal has been a huge contributor in connecting Western New York to the rest of the country and spurring a prosperous industrial age for the Western New York region. The Erie Canal connected the Great Lakes to the Atlantic Ocean. Goods and people were moved between the states with ease through the Canal. With this ability to move with ease towards the Atlantic, its no surprise that many ideas and movements were using canal hotspots to share their messages. Also along the Canalway were safehouses for travelers on the underground railroad. The Canalway was a path to freedom for some, and to others it was a place to a new home. Frederick Douglass was a known "Conductor" on the railroad path. He served as one of the last stops before slaves found their way to freedom in Canada. This entry is part of a public history project developed by the RIT Museum Studies program in celebration of the bicentennial of Frederick Douglass's birth (February 1818). The items shown in this entry are taken from a scrapbook that is one of two in the collections of the Local History and Genealogy Divisions of Central Library of Rochester and Monroe County Library. http://www.libraryweb.org/~digitized/scrapbooks/rsc00001color.pdf http://www.libraryweb.org/~digitized/scrapbooks/rsc00002color.pdf
Images
2nd Aqueduct 1885 Found: http://www.mcnygenealogy.com/pics/index.php?/search/136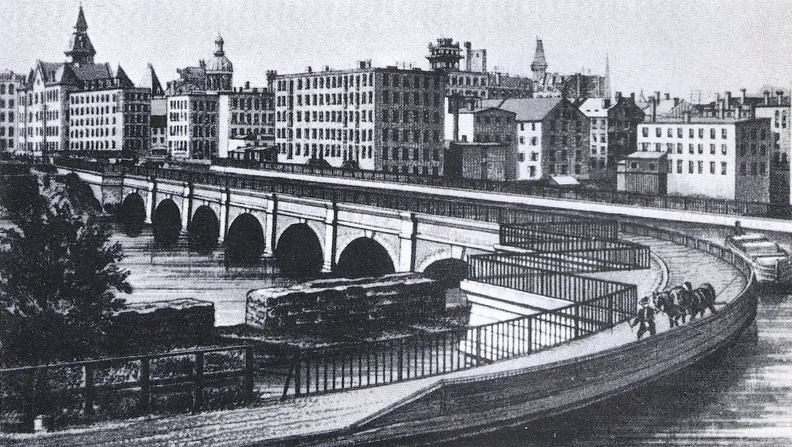 Aqueduct over the Genesee River 1896 Found: http://www.mcnygenealogy.com/pics/index.php?/search/136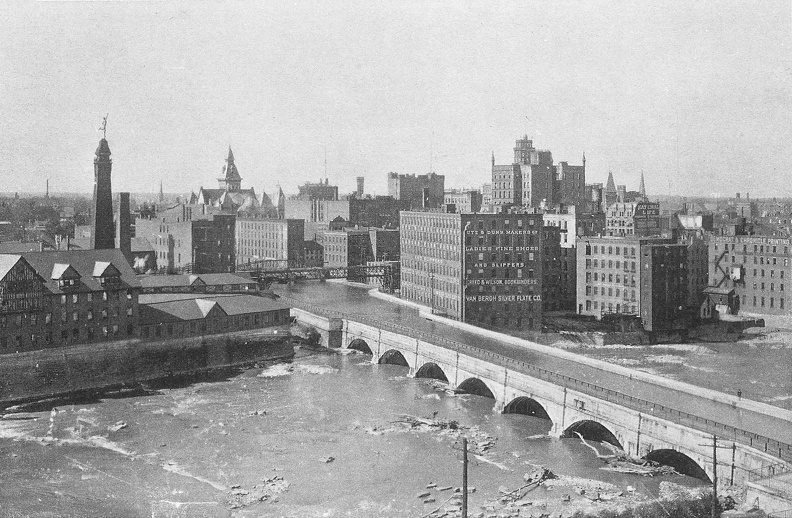 Backstory and Context
The Aqueduct was constructed in 1836-1842 to carry the Erie Canal over the Genesee River that runs through the heart of Rochester NY. It is one of four major Aqueducts on the Erie Canal and located near Aqueduct street and Aqueduct park.
Sources
Pathways to Freedom. Accessed February 09, 2018. http://pathways.thinkport.org/library/people.cfm.

Broad Street Bridge. Accessed February 09, 2018. https://en.wikipedia.org/wiki/Broad_Street_Bridge_(Rochester,_New_York).


Additional Information