Mabel Hartzell Historical Home
Introduction
Author-Uploaded Audio
Owned and operated by the Alliance Historical Society, this house was built in 1867 for Matthew and Mary Edwards Earley. The style is Italianate and features wide eaves supported by pronounced bracketing. The front porch runs along the entire front and a portion of the side of the house. The Earley's adopted daughter, Mabel Hartzell lived here until her passing in 1954. She willed the home and its contents to the historical society to be used as a museum for the city of Alliance.
Images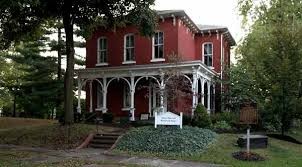 Flags decorate the wrap-around porch of the Mabel Hartzell Historical Home on days when the home is open for visitors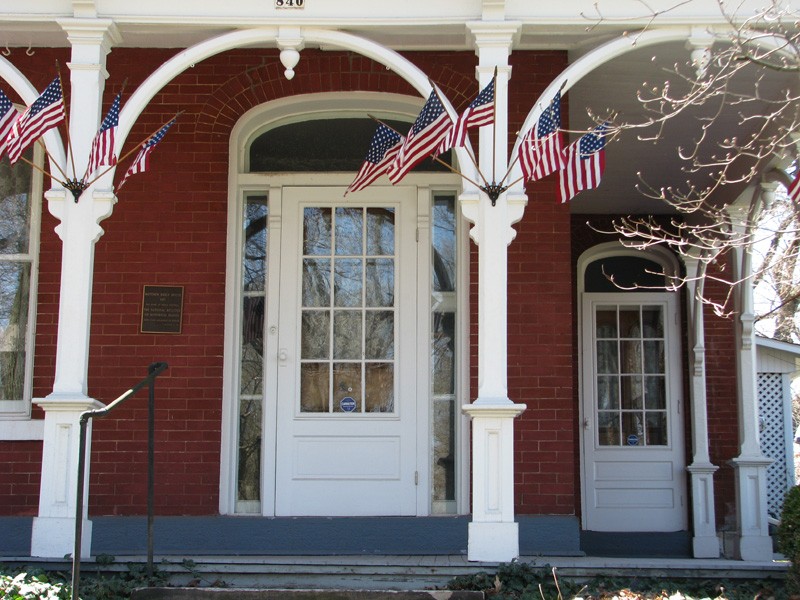 Mabel Hartzell willed her home and contents to the Alliance Historical Society in 1954.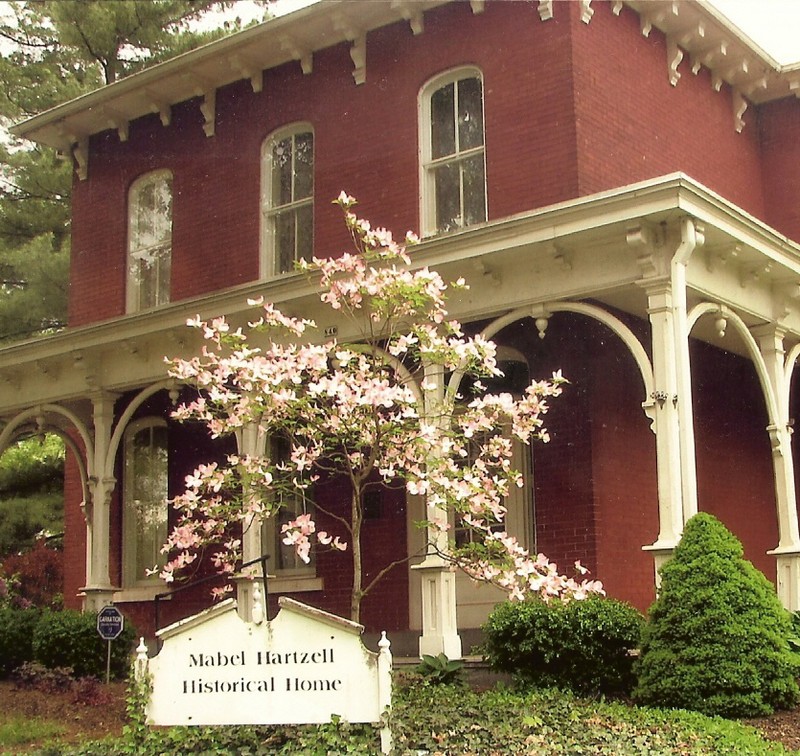 Mabel Hartzell Historical Home in the 1890s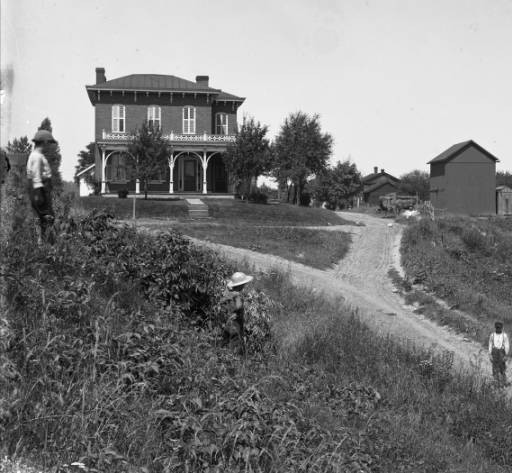 Backstory and Context
Built by Matthew Earley in 1867, the home is Victorian Italianate style, with seven Italian marble fireplaces inside. Matthew Earley and his wife Mary Edwards Earley lived here with their adopted daughter Miss Mabel Hartzell. Matthew was a tanner by trade, a businessman, and a city councilman. Mary was a homemaker, and Mabel was a lifelong educator and a community leader. Mabel was the first woman elected to the Alliance Board of Education in 1912, and was a founder of the Alliance Historical Society in 1939. When she passed away in 1954, she willed her beautiful home to the Alliance Historical Society to be used as a museum. The home is on the National Register of Historic Places and is also designated as a Local Landmark.
EARLEY'S TANNERY (NW CORNER VINE & WALNUT)
Although we are not sure when the tannery was built, it likely was operated by Earley from the 1860s to the 1890s. It was near the driveway entrance to Earley's Hill Park, the land for which was donated to the city by Mabel Hartzell in honor of her adoptive father.
Additional Information