Casa de Shenandoah (Wayne Newton's Home)
Introduction
Though he was born in Virginia, Wayne Newton has lived most of his life in Las Vegas, and is so closely associated with the city that he's known as "Mr. Las Vegas." The performer's home is, like the city itself, extravagant and over the top. Situated on 52 acres and isolated from prying eyes by miles of walls, Casa de Shenandoah includes Newton's luxury car collection, an assortment of animals, and his private jet.
Images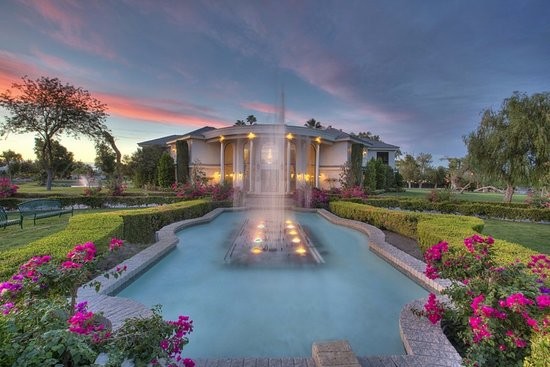 Wayne Newton with one of his Arabian horses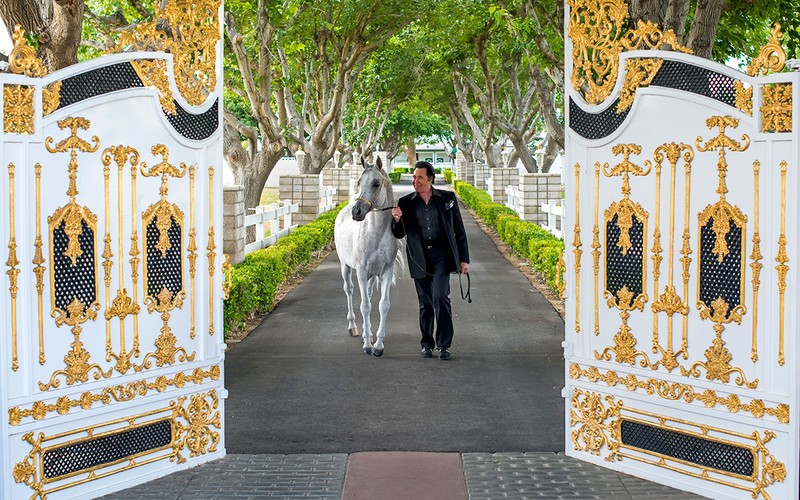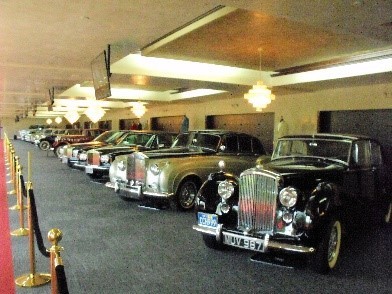 Backstory and Context
Few performers are as closely associated with a city as Wayne Newton is with Las Vegas. Newton came to Las Vegas as a young man, after performing for a few years with his brother. That was in 1958, and the brothers were booked to perform for two weeks. They would up performing in Las Vegas for five years. From his early appearances in Las Vegas, Newton's career took off.
Over the years, Newton has performed more than 25,000 solo shows in Las Vegas. He's such an integral part of the city's entertainment that the road leading to McCarran International Airport is named for him.
It's fitting that in a city whose image is as flamboyant as Las Vegas's that Newton's home would be equally flashy. Casa de Shenandoah, as his home is known, is a massive estate on 52 acres. For most of Newton's career, curious passersby could only hope to catch a quick glimpse of his home over the miles of walls that separated it from the outside world. But Newton's home is now open as a museum, giving long-time fans the chance to see all of his Vegas-y extravagance up close.
The tour of Newton's home begins with an introduction at the visitor's center across the street from the estate's massive gates. From there, guests can view Newton's collection of memorabilia, including letters from presidents and celebrities and costumes from his performances. Newton is a pilot and he dedicated part of the museum as a tribute to the US military. His private jet is also on display and available for tours. Another highlight of the tour is Newton's collection of luxury cars, including several Rolls Royces.
Newton is a well-known animal lover who raises Arabian horses and owns numerous other exotic animals. The estate is home to Boo, a Capuchin monkey, penguins, wallabies, and any number of birds.
Sources
Cutler, Grace. Casa de Shenandoah: Inside Wayne Newton's Las Vegas Home. Fox News Travel. January 13, 2016. Accessed February 05, 2018. http://www.foxnews.com/travel/2016/01/13/casa-de-shenandoah-inside-wayne-newtons-las-vegas-home.html.

Bennett, Andrea. A Sneak Peak Inside Wayne Newton's Casa de Shenandoah. Travel + Leisure. September 15, 2015. Accessed February 06, 2018. http://www.travelandleisure.com/articles/wayne-newton-casa-de-shenandoah.


Additional Information