Canelo Guard Station
Introduction
Canelo Guard Station is located near the ghost town of Canelo in southern Arizona. This historic structure serves as a reminder of the pioneers who first settled this area of the country. In spring 2018 HistoriCorps will be heading to the site to restore the masonry and flooring, along with removing historically inaccurate elements of the guard station.
Images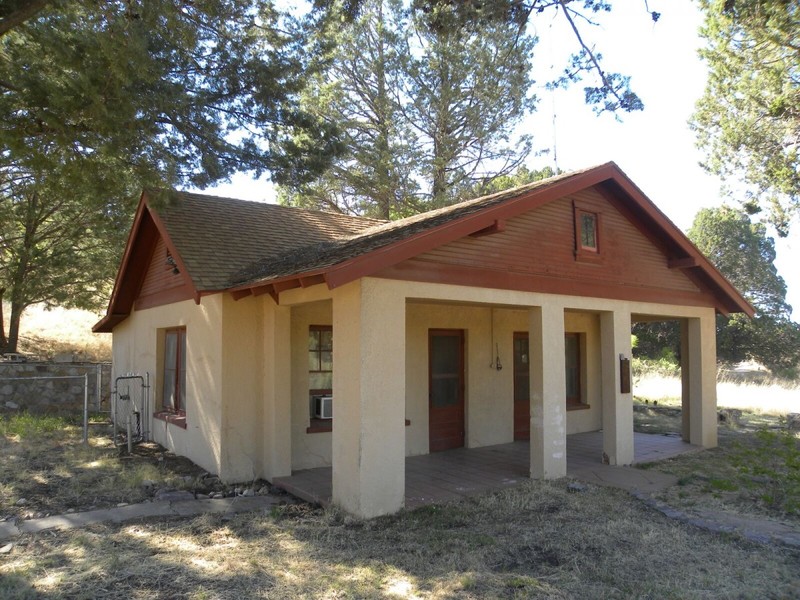 Canelo Guard Station under construction in 1933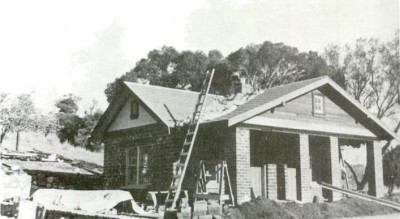 Backstory and Context
Along the banks of Turkey Creek lies the ghost town of Canelo, Arizona. The word "Canelo" is an alternative spelling of the Spanish word canela, or cinnamon. Canelo's first homesteader, Captain Joe Parks, settled there in 1882 and by 1904 the town had its own post office. Robert A. Rodgers served as the town's first postmaster, Forest Ranger, and town namer. Mr. Rodgers, his wife and fellow postmaster Addie, and other pioneers are resting in nearby Black Oak Cemetery. In 1912, the Canelo School was constructed. It remained in operation as a school until 1948, and in later years served as a community center, small general store, funeral home for Black Oak Cemetery, and the Canelo Cowboy Church. Both the Canelo Guard Station and Canelo School are on the National Register of Historic Places.
Construction on the Canelo Guard Station began in 1932. The station's gabled roof, designed to fit in with its wooded environment, is unique in a region known for its flat adobe roofs. The station complex consists of a number of buildings, including a ranger residence, corral, and pumphouse. As the Forest Service workers excavated the area to be used for the residence's basement, they found a redwood coffin containing the remains of Captain Parks. The coffin was removed and work continued on the project. Soon after the construction was completed, the Civilian Conservation Corps arrived to construct stone retaining walls and undertake other tasks.
HistoriCorps is partnering with the Coronado National Forest to restore masonry and flooring, along with the removal of historically inaccurate elements. Visit www.historicorps.org to find out how you can support the restoration of the Canelo Guard Station.
Additional Information