Lincoln Park Zoo
Introduction
Lincoln Park Zoo is one of Chicago's most popular attractions and one of the foremost zoos in the world. It was founded in 1868 and to houses over 1,000 animals including birds, reptiles, great apes, and lions. Animals are housed modern and historic structures, and the zoo is located in Lincoln Park, which gives it a welcoming atmosphere. The zoo is open 365 days a year and remains one of the last free public cultural institutions in the country. Millions of visitors stroll through the park each year.
Images
The zoo features lions, giraffes, birds, and many other animals. It is one of the city's top attractions.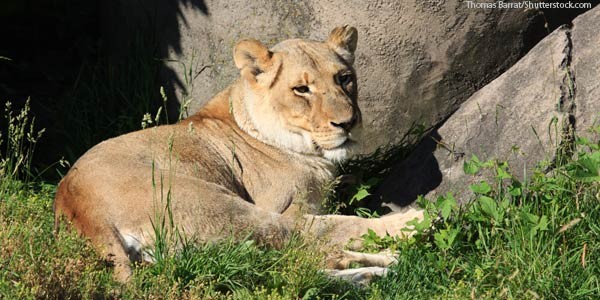 Backstory and Context
The first animals to arrive were a pair of swans that came from New York's Central Park. Interestingly, the grounds of the park was once a cemetery; most of the remains were removed because it was thought that having dead bodies next to the lake was not wise (however, some remains were discovered in the 1960s when the zoo was building new facilities). The Lincoln Park Zoo Commission was established to plan and get its construction underway. The zoo grew steadily in the immediate following decades and firmly established itself as a Chicago destination. With the hiring of director Marvin Perkins in 1945, the zoo entered a period of significant growth under his leadership. He led the expansion, renovation, and restoration of zoo buildings and helped zoos become an important part of American cultural life. The next director, Lester E. Fisher, continued the zoo's growth, overseeing the the construction of the animal hospital, great ape house, and education center, among other accomplishments.
Sources
"About the zoo." Lincoln Park Zoo. Accessed February 5, 2018. http://www.lpzoo.org/about-lincoln-park-zoo.

"Lincoln Park Zoo." Chicago Traveler. Accessed February 5, 2018. https://www.chicagotraveler.com/attractions/lincoln-park-zoo.html.

"Lincoln Park Zoological Gardens." Encyclopedia of Chicago. Accessed February 5, 2018. http://www.encyclopedia.chicagohistory.org/pages/745.html.

Photo: Chicago Traveler
Additional Information