Golden Nugget
Introduction
Built in 1946, the Golden Nugget was the largest casino in the world at the time of its construction. It was also the first modern Las Vegas Casino that was built as a stand-alone casino rather than a combination hotel-casino. Now one of the city's oldest casinos, the Golden Nugget now contains a hotel and blends modern features with many of its original elements including mahogany bars, marble floors, and crystal chandeliers. The casino gets its name from the 6 lb 11 oz gold nugget--said to be the largest in the world--which is housed on the premises.
Images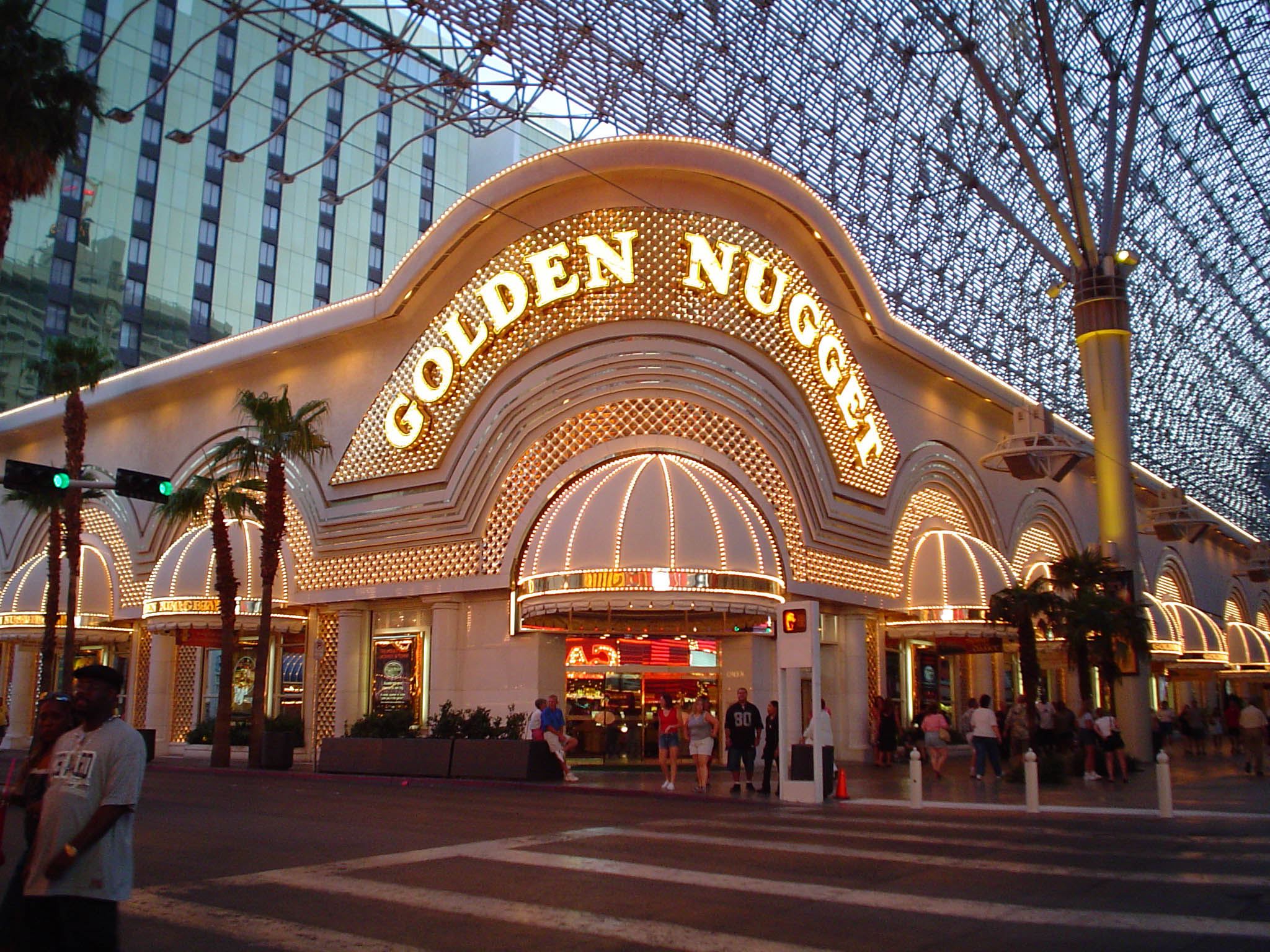 Swimming pool at the Golden Nugget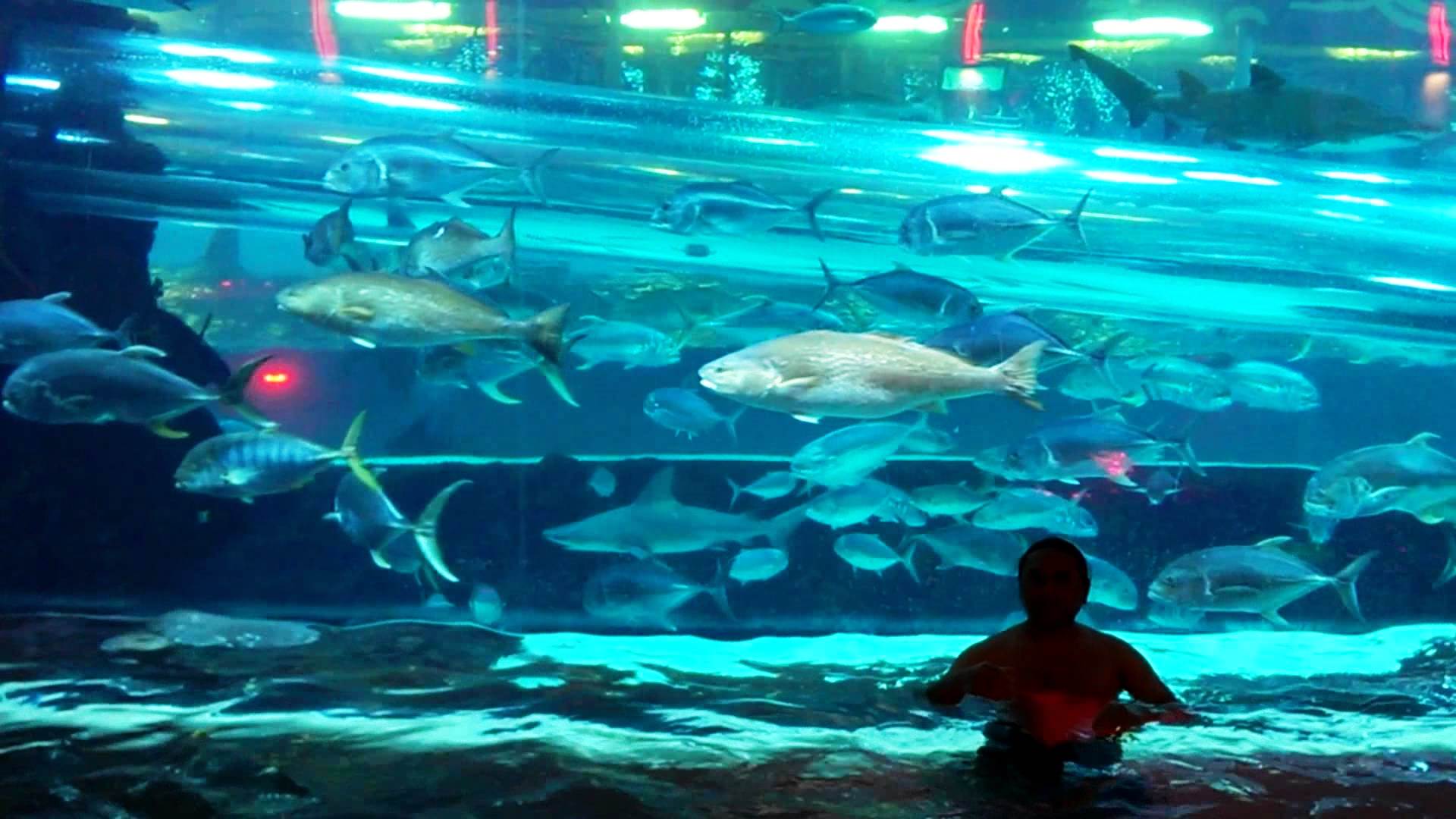 Original sign over the Golden Nugget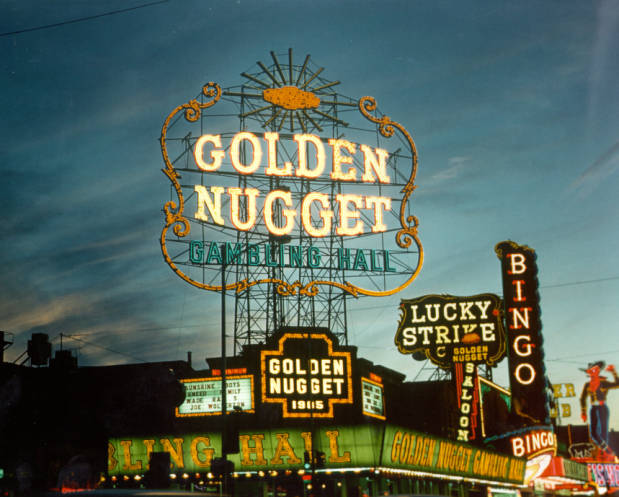 Backstory and Context
The Golden Nugget was built by Guy McAfee in 1946, making it one of the city's oldest casinos. At the time of its construction, it was the largest casino in the world, and one of the city's most luxurious.

The casino expanded in the 1950s, when Buck Blaine, a co-owner, began buying adjacent properties. Even as the venue expanded, it remained strictly a casino. In 1972, Steve Wynn bought a stake in the property, but gradually increased his ownership of the casino and became CEO in 1973. Wynn had an ambitious expansion plan for the Golden Nugget that included adding hotel rooms to the property and in 1977, he opened the first hotel tower on the property. At the time, Wynn was the youngest casino owner in Las Vegas.

The period marked not only the transformation of the Golden Nugget but the emergence of Wynn as one of the most high-profile developers in Las Vegas. In the 1980s, the Golden Nugget's facade was remodeled, and two more hotel towers were eventually added.

In the latter years of the twentieth century, the Golden Nugget underwent a number of transformations, becoming one of the city's iconic hotel-casinos. Today the property features a lagoon-like swimming pool that circles a three-story shark tank. Guests at the Golden Nugget can climb 300 feet, then slide through the shark tank in an enclosed slide. Another popular attraction at the hotel is the Hand of Faith, a massive, six-pound golden nugget (and the largest one still in existence) which is on display near the North Tower elevators.

The Golden Nugget has been featured in numerous television shows and movies, including Diamonds Are Forever and the Elvis Presley film Viva Las Vegas.
Sources
Fredeen, Charles. The History of the Las Vegas Golden Nugget Casino. USA Today. Accessed February 03, 2018. http://traveltips.usatoday.com/history-las-vegas-golden-nugget-casino-54606.html.


Additional Information