Liberace Mansion
Introduction
For many years, famed Las Vegas performer Liberace made his home in the opulent mansion on Shirley Street. The home was as extravagant as its occupant—marble pillars and countless crystal chandeliers can be found inside. But following the performer's death, the home went into foreclosure and fell into disrepair. It was purchased by British businessman Martyn Ravenhill and recently reopened following a major restoration.
Images
Exterior of the Liberace Mansion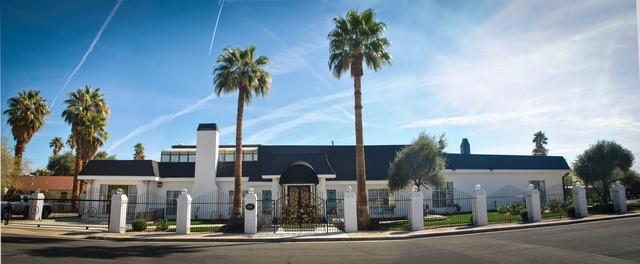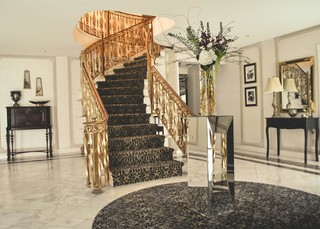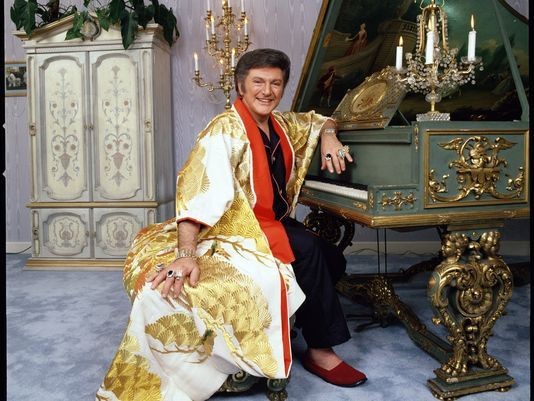 Backstory and Context
Now a sprawling, 15,000 square foot mansion, Liberace's home did not start out that way. The home began as two separate houses, which were built in 1962. Liberace bought several properties in 1972 and began the process of combining and renovating them, eventually creating the largest home on the block. He bought other properties in the neighborhood for the use of his staff, resulting in what was essentially a Liberace compound. At the time, the neighborhood was comparatively secluded, making Liberace's mansion all the more striking.
The home matches its former occupant in extravagance. Liberace was a fan of ornate crystal chandeliers, and there are many throughout the home. The home also includes a white marble floor, a mirrored hallway, and an ornately painted ceiling done by a descendant of Michaelangelo.
Following Liberace's death in 1987, the home changed owners several times, and some of the surrounding buildings were sold. For a time, the home was used for events, even high school proms. Eventually, the property went into foreclosure and after sitting unoccupied for a number of years, it fell into disrepair.
In 2013, British businessman and Liberace fan, Martyn Ravenhill, saw a video of the home online and was struck by its decay. He purchased the home for $500,000—a bargain considering its size and history. After an extensive—and costly—restoration, the home was completed in 2016 and earned the first Clark County Historical Designation by Clark County commissioners. Still privately owned, the home is available for tours only by appointment.
Sources
Miller, Julie. Liberace's Once Opulent Vegas Mansion Sells for Measly $500,000. Vanity Fair. August 26, 2013. Accessed January 29, 2018.


Additional Information