Historic Market Street, Hyde Park
Introduction
The history of Market Street in Hyde Park, predates the Revolutionary War when the first settlers arrived and built homes. Henry Hudsons' Half Moon anchored just west and slaves cut through the woods from Dr. Samuel Bard's farm to their community they named Fredonia. From Main Street to Pine Woods Road, there are unique and architecturally-intact historic residences, businesses, National and New York State Historic Landmarks, and a history of fascinating people who lived (and still do!) work and live here.
Images
Briggs Store Owned by Hiram Briggs. Company Name: H.H. Briggs Co. (Demolished in 1940 to make way for the post office) Horse and wagon are in front of the original Stoutenburg store. Charles Sylvester Piersaull Photograph Collection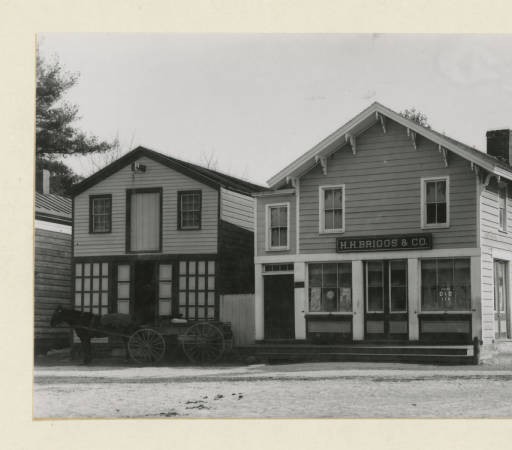 Park Hotel, A.S. Zepf, Proprietor On the left is the Rutman house; photo taken from the southeast. 1887-1902 Photograph by: Piersaull, Charles Sylvester. Charles Sylvester Piersaull Photograph Collection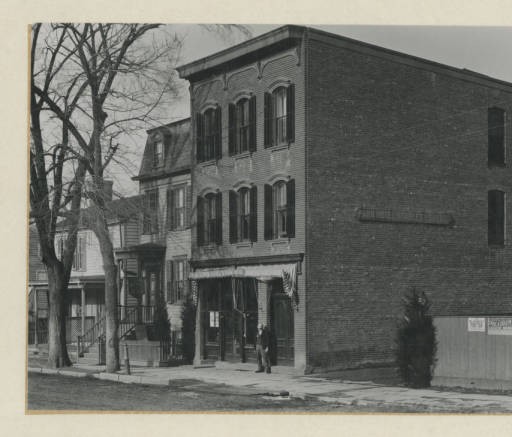 Taken from Albany Post Road - a winter between 1887-1902. Photographer: Piersaull, Charles Sylvester Credit: the Franklin D. Roosevelt Presidential Library and Museum.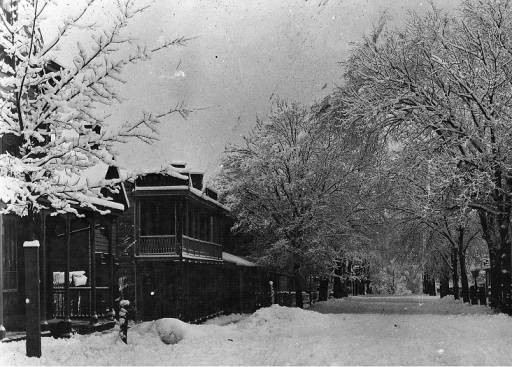 Piersaull's Fish Market1887-1902 Items selected from the Roosevelt Library collections for posting on the HRVH website are in the public domain.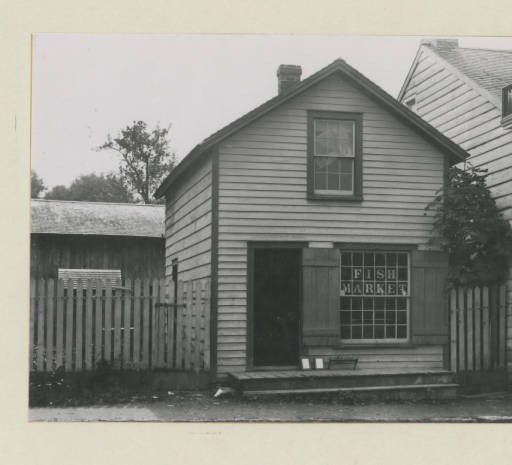 Backstory and Context
The history and development of Market Street in Hyde Park NY is tied to its commerce and historic connection with the Hudson River, the railroad, the "Hyde Park"estate, and its infamous son, Franklin Delano Roosevelt.

When Frederick and Louise Vanderbilt rebuilt the estate home on 600 acres, known as Hyde Park, there already was an established village to hire staff for the grounds, gardens, and to keep the mansion running. The earliest development of the estate began in 1764 when Dr. John Bard purchased land; family ownership continued through 1821 with his son, Dr. Samuel Bard (1742–1821), owning the property from 1799 to 1821.

His colleague and fellow-landscape garden hobbyist, David Hosack, president of the New York Horticultural Society, purchased the property from Samuel Bard's heirs in 1928. In 1840, John Jacob Astor purchased the property from Hosack's heirs for his daughter Dorothea and her husband Walter S. Langdon.

The stores, hotel, shops, services, offices, and a pearl button factory on Market Street were the hub of Hyde Park.

Sources
Hyde Park History - a Facebook Page written by the Town of Hyde Park Historian, Barbara Hobens (2016-2017)

https://www.facebook.com/HydeParkNYHistory/


Kohan, Carol. Walking Tour. Town of Hyde Park. November 03, 2014. http://www.hydeparkny.us/Community/walkingtour/HistoricWalkingTour.pdf. Sites 2, 3, 8 & 9 are on Market Street


Additional Information