Warner Bros. Studio
Introduction
Warner Brothers Studio was founded in 1923 by Albert, Sam, Harry, and Jack Warner. The sons of Polish immigrants, the brothers began their career as traveling film exhibitors in Ohio and Pennsylvania. Eventually, the brothers began producing their own films and, in 1917, they moved their headquarters to Hollywood. After establishing Warner Bros., Harry ran the company's headquarters in New York while Albert served as treasurer and head of sales and distribution. In Hollywood, Sam and Jack operated the studio. In the late 1950s, Jack took exclusive control of the company. Some of the more popular films produced by Warner Bros. include: The Jazz Singer, The Public Enemy, Casablanca, and Rebel Without a Cause. What is now Warner Bros. Studio was originally home to First National Pictures, with whom Warner Bros. merged in the 1930s. Warner Bros. Studio in Hollywood offers daily tours, giving visitors an in-depth look at the iconic studio that has been riveting audiences for a century. 
Images
The Famed Warner Bros. Water Tower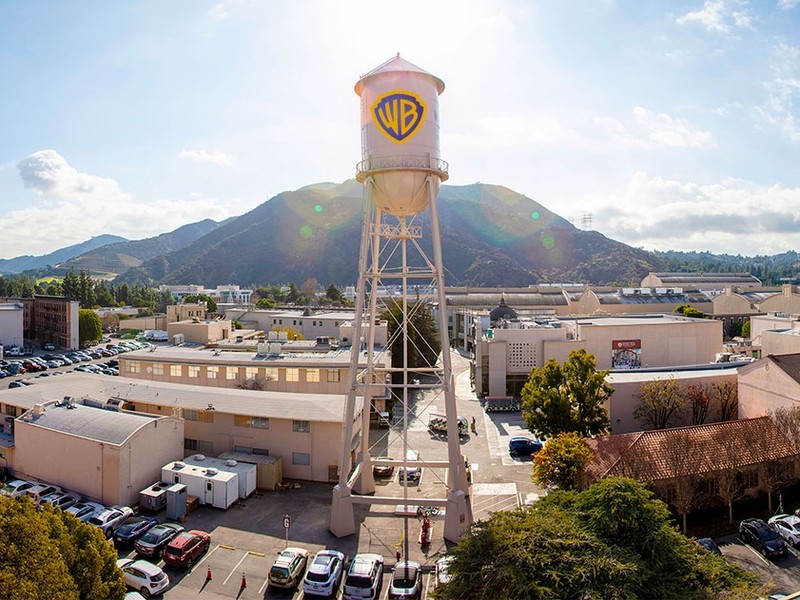 The Warner Bros: Sam, Harry, Jack, and Albert Warner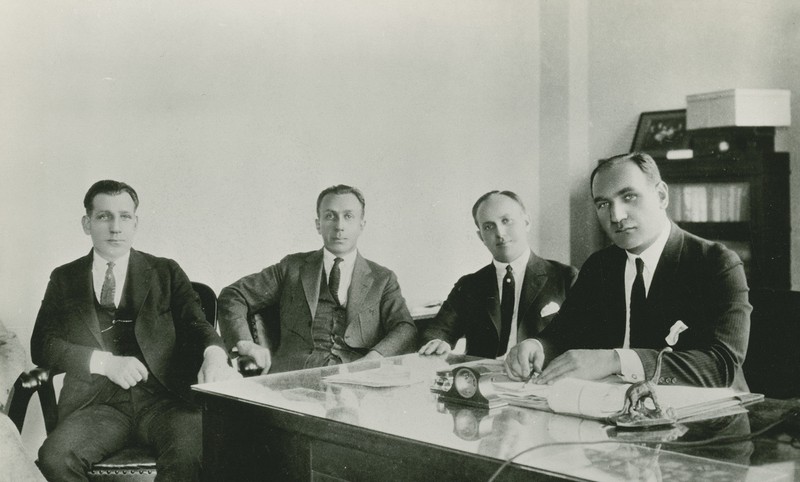 Historic Aerial Photo of Warner Bros. Lot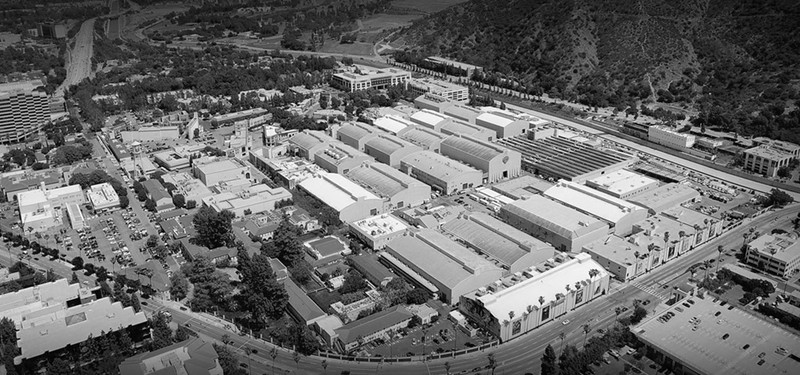 Jack Warner (Seated at the Head of the Table) and Harry Warner (To His Right) in the Executive Dining Room at Warner Bros.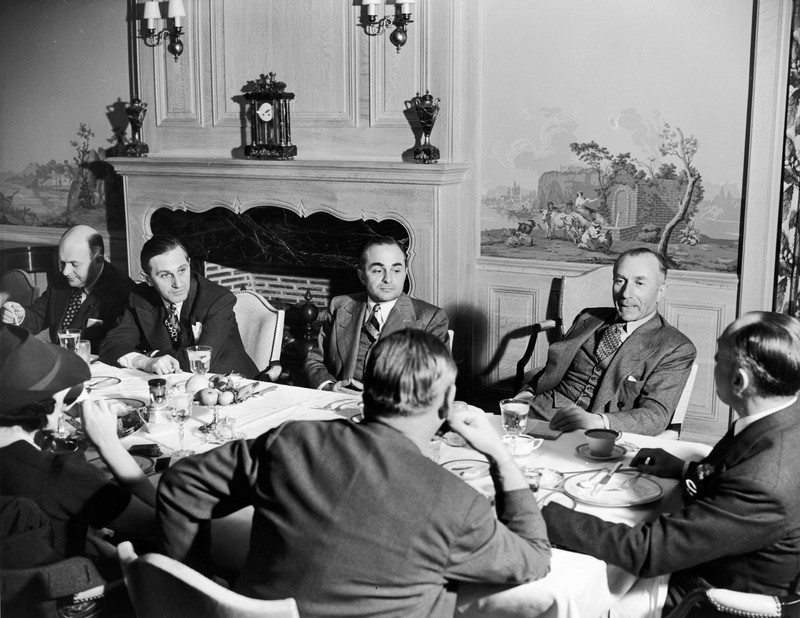 Filming the 1942 Warner Bros. Classic, "Casablanca," with Humphrey Bogart and Ingrid Bergman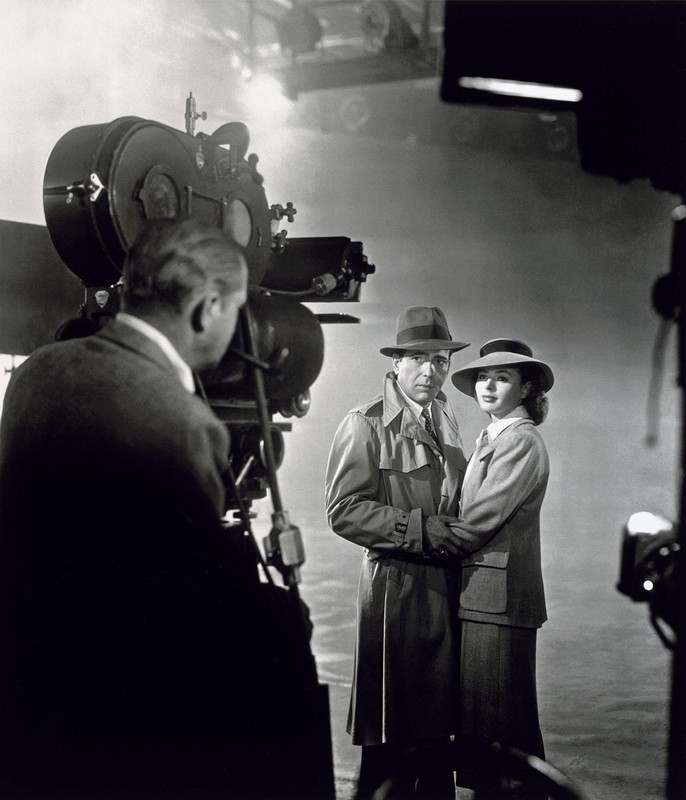 Warner Bros. West Coast Studios, 1927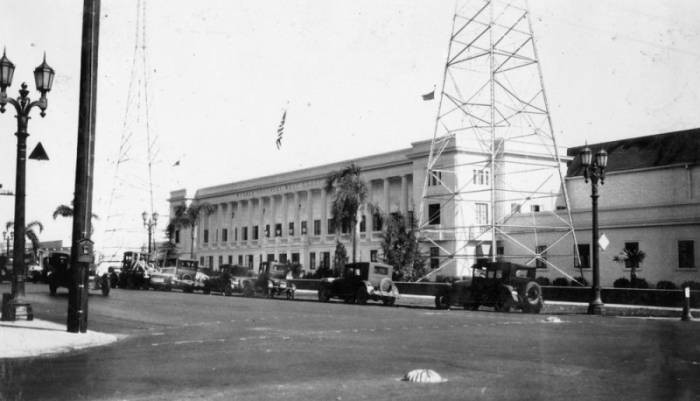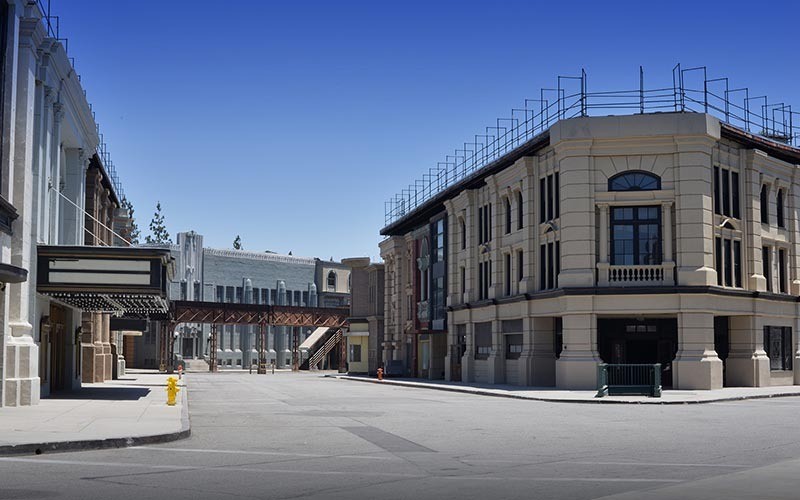 Backstory and Context
Harry (1881-1958), Albert (1884-1967), Sam (1887-1927), and Jack (1892-1978) Warner first entered the movie business in the early 1900s as film exhibitors traveling around Ohio. They purchased their first theaters in New Castle, Pennsylvania and soon became major distributors on the East Coast. After realizing that they could make more money producing films and distributing them, they relocated to Hollywood. In 1918, the brothers built their first studio on Sunset Boulevard, which was their home base for some of their early films, including the Rin Tin Tin movies.
Warner Bros. worked with Vitaphone technologies and became the main studio known for producing features with sound. In 1927, they released The Jazz Singer, the first feature-length sound film with dialogue. Another milestone came when the studio bought the Stanley Company of America for its theaters. Warner Bros. was the vertically integrated like its competitor studios, controlling the production, distribution, and exhibition of their films.
In the 1930s, Warner Bros. merged with First National Pictures. First National's studio in Burbank, built in 1926, became their main studio. During the "Golden Era" of Hollywood, Warner Bros. had Bette Davis, Errol Flynn, and Humphrey Bogart, and many others under contract. They released such classics as The Public Enemy, 42nd Street, and Casablanca during this time. Warner Bros. established an animation unit in the 1930s that would go on to create the iconic Looney Tunes. What made Warner Bros. stand out was its realism. Gangster and crime films were common Warner Bros. productions, as were "social issue" films often inspired by contemporary headlines. For example, I Am a Fugitive from a Chain Gang highlighted the problems of the prison system at the time.
The 1950s marked a period of change for Warner Bros. First, television came along to compete with movies. In 1955, Warner Bros. faced this threat head-on by creating television shows, beginning with Cheyenne, Maverick, 77 Sunset Strip, and others. In the late 1950s, Jack persuaded Albert and Harry to participate in a joint sale of stocks, and then discretely purchased their shares, giving him control. The 1960s saw the studio change hands. First, the Warners sold it to Elliot and Ken Hyman, who then sold it to the Kinney Corporation. More success came in the 1970s with movies such as A Clockwork Orange and Dirty Harry. Robert A. Daly and Terry Semel took over in the 1980s and bought Lorimar, a television production company who made such shows as The Waltons.
The studio accomplished much more before the end of the millennium. Warner Bros. merged with Time, Inc. and began utilizing the internet for promotions. The animation unit was revived, turning out programs like Tiny Toon Adventures and Animaniacs. Shows that became hits, like E.R., Friends, and The Drew Carrey Show, also premiered. Other well-received movies included Goodfellas and The Matrix. Warner Bros. also built its first international theme park, known as "Movie World," in Australia. After a successful run, Daly and Semel handed over the reins to Barry Meyer and Alan Horn.
The 21st century has brought Warner Bros. more success. The studio released the Harry Potter movies, with each one being a box office hit. There was also the return of Batman movies, starting with Batman Begins. In television, Warner Bros. could count among its successful shows Westworld and The Ellen DeGeneres Show. Year after year, the studio has set and broken records, and it is the only studio to break the one-billion-dollar mark for receipts for sixteen consecutive years.
Warner Bros. Studio in Hollywood offers a variety of daily tours, giving visitors a behind-the-scenes look at the iconic studio. Warner Bros. has seen the evolution of film, from brief flickers in nickelodeons to talking pictures to movies as we know them today. The studio is a reminder of all that has changed in the industry since its conception.
Sources
The Brothers Warner. Directed by Cass Warner Sperling. United States. Warner Brothers, 2008. Digital.
Studio History, Warner Bros. Studio Tour. Accessed May 13th, 2023. https://www.wbstudiotour.com/tour/studio-history/.
The Editors of Encyclopedia Brittanica. Warner Brothers, Brittanica. May 8th, 2023. Accessed May 21st, 2023. https://www.britannica.com/topic/Warner-Brothers.
Image Sources
Wikiwand

Warner Sisters

Warner Bros. Studio Tour Hollywood

Warner Bros. Studios

Cinephilia & Beyond

Los Angeles Public Library

Warner Bros. Studio Tour Hollywood

Additional Information