1903 Engine and 1940s Caboose at the Trails and Rails Museum
Introduction
The train located along 11th Street includes the Union Pacific Steam Engine No. 481, a flat car and a caboose. Steam engines were fueled by coal and were used by the railroads until the diesel engines came out in the 1950s. Check out the Trails and Rails Museum to find out which Kearney park the engine was in before it was moved to the museum! - Information provided by the Buffalo County Historical Society.
Images
Engine 481 as it looks today.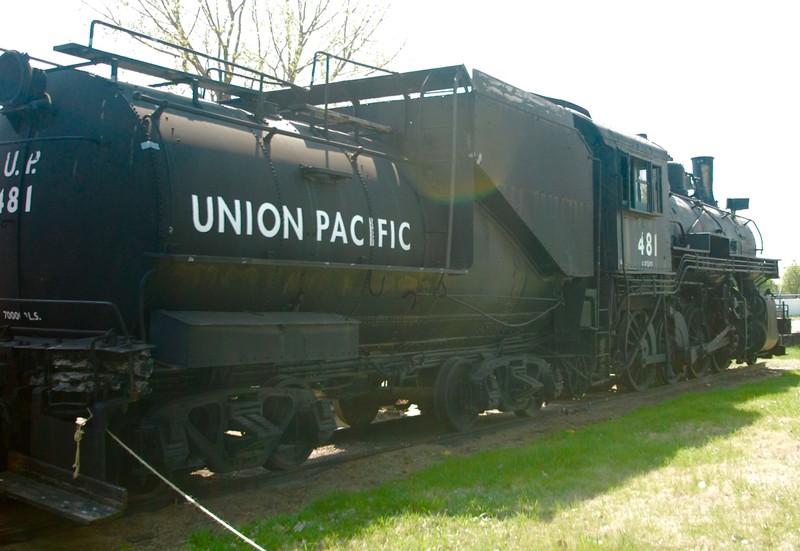 The caboose currently at the Trails and Rails Museum.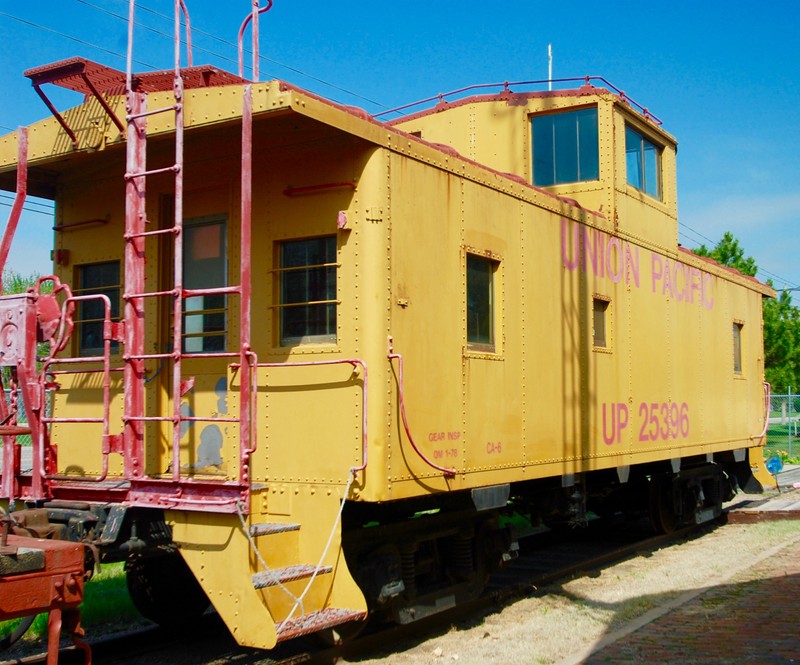 Backstory and Context
Across the United States, steam locomotives such as this one can be found displayed at museums, near the railroad tracks, or even in parks. Some are still functional, although the majority are for display only. The steam engine is a symbol associated with the building of America, which happens to be the Union Pacific Railroad's current motto, as seen on their bright yellow diesel engines today. Engines such as this can be found in so many communities because the railroad was such a large part of shaping the community itself, and many wanted to hold onto a part of that history. Although steam engines were the main locomotive used by railroads across the country, their popularity and use declined due to the amount of coal they required to heat the water they ran on and were phased out in favor of the diesel engines. Diesel engines ran on gasoline, which was preferred over coal as a source of energy.
This particular engine, number 481, made its last runs in 1955, and was last used to make trips on the Union Pacific line between Kearney and Stapleton, Nebraska, a small town northwest of Kearney and north of North Platte, Nebraska.
Sources
John H. White, "Preserving a National Symbol: The Steam Locomotive," Journal of the Society for Industrial Archaeology Vol. 7, No. 1 (1981) 55. Last accessed April 30, 2017. http://0-www.jstor.org.rosi.unk.edu/stable/40968011

James L Ehernberger and Francis G. Gschwnd, Smoke Across the Prairie (Denver, Bradford-Robinson Printing Co., 1964), 56.

Additional Information