Historic Bank of Oberlin Building
Introduction
Built in 1886 for the Bank of Oberlin, this ornate Victorian corner bank building was listed in the National Register of Historic Places in 1995. In 1996 it was brought back to life as the LandMark Inn, Teller Room restaurant and a gift shop. Free tours are available of the restored second floor guest rooms and the original bank lobby is now a restaurant/coffee shop.
Images
Historic Bank of Oberlin building in downtown Oberlin, Kansas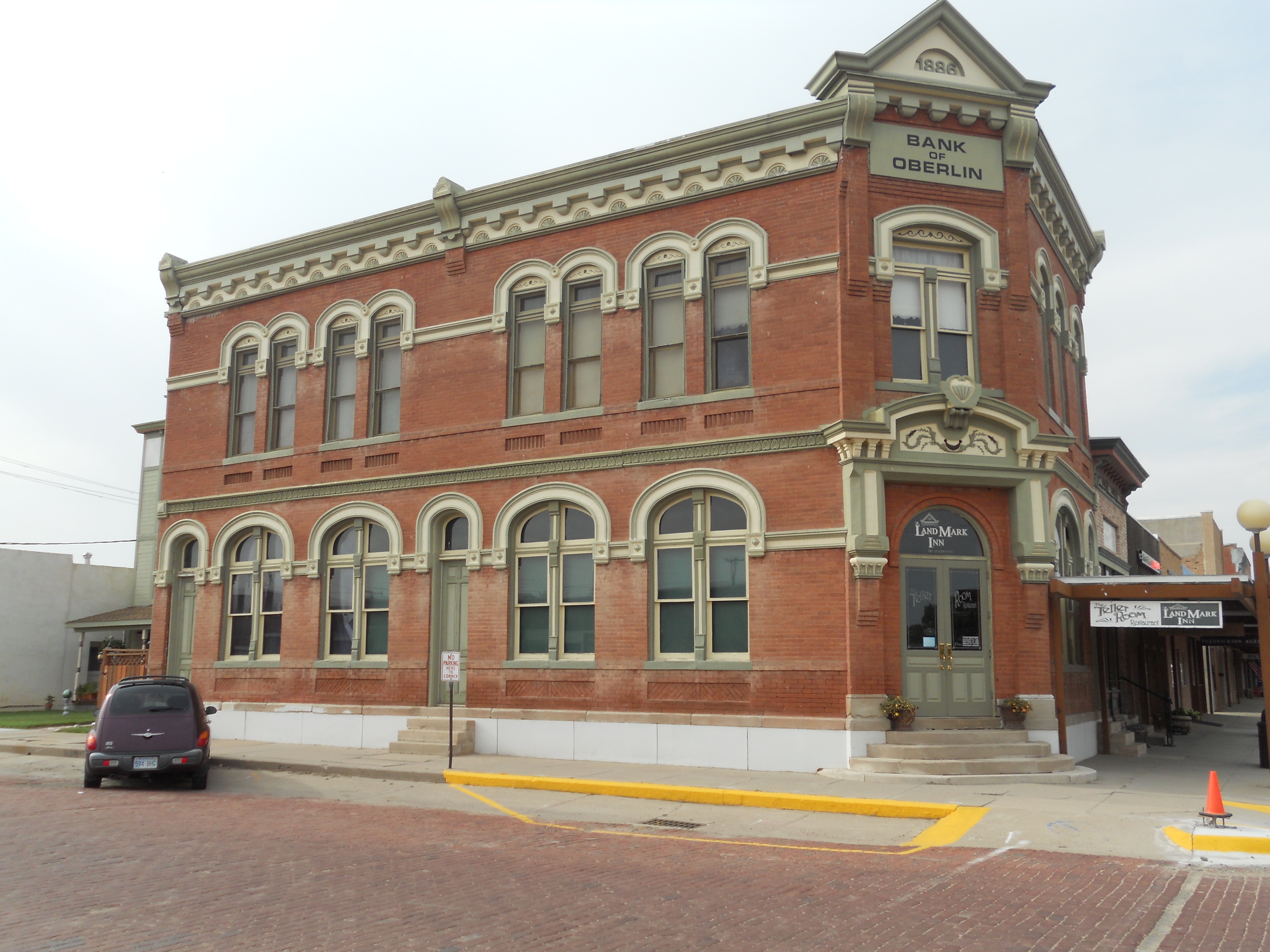 Ornate Victorian detail over the front door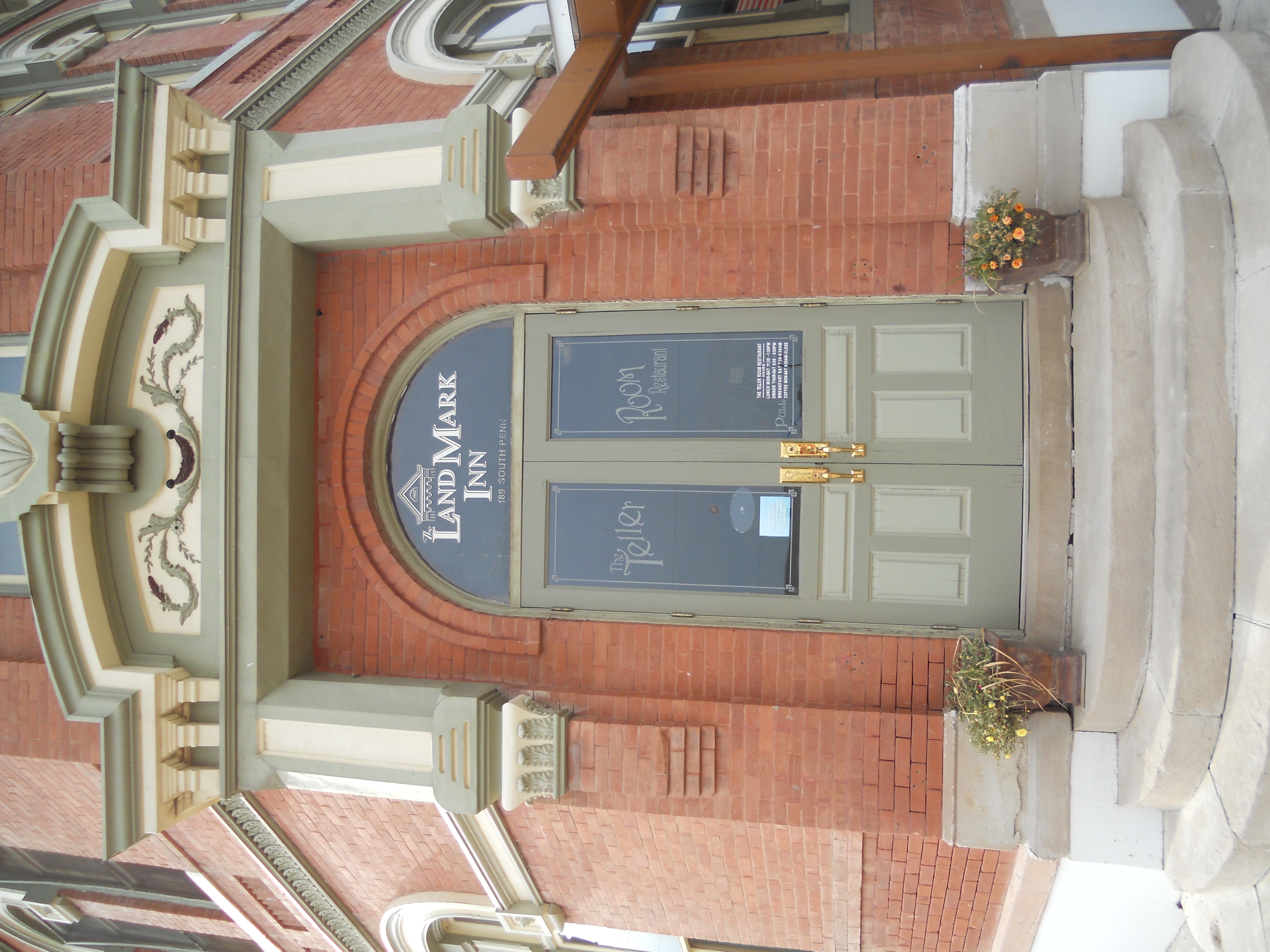 Window detailing on historic Bank of Oberlin building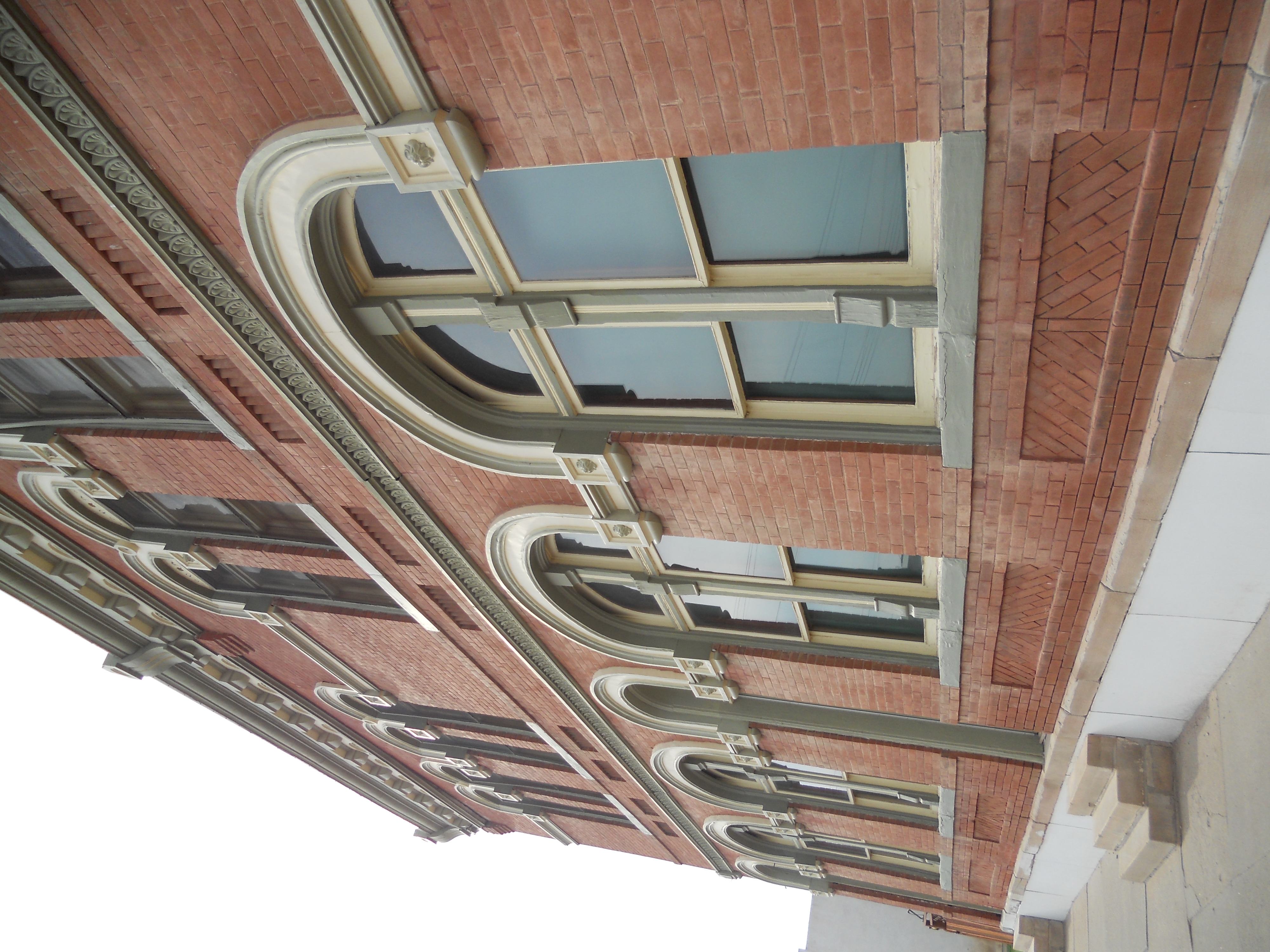 Backstory and Context
The Bank of Oberlin was built in 1886 by Mr. R.A. Marks. During that time Oberlin was home to the Federal Land Office and hundreds of immigrants would come each day to file their homestead papers for a 12 county area of Northwest Kansas. Because of this influx Mr. Marks built this ornate two story Victorian Bank on the corner of Penn and Hall streets just a few doors down from the wood framed Land Office. This was the second brick building constructed in Oberlin. The bank failed in 1894 and it then became the Courthouse as the county lost it's deposits and filed a claim and was awarded the building. It served as the Decatur County Courthouse until the Mid 20's and was mentioned in the Ralph Moody Book "The Horse of a Different Color" which was part of his Little Britches series of western novels. It later became the telephone office in Oberlin and many ladies recalled working at the massive switchboards in the former bank lobby. It began a restoration in 1990 and opened as a bed and breakfast, restaurant and gift store in 1996. Special detail was made to restore it to it's original 1886 appearance as much as possible.
Sources
landmarkinn.com
New York Times Travel section June 24.2012
USA Today Travel section October 22, 2010
Hays, KS Daily News Nor'Wester section October 22, 2017

Additional Information